Well, I used a little bit of ingenuity (...more like borrowed some engineering expertise from CAI) and added some insulation to my otherwise normal K&N intake.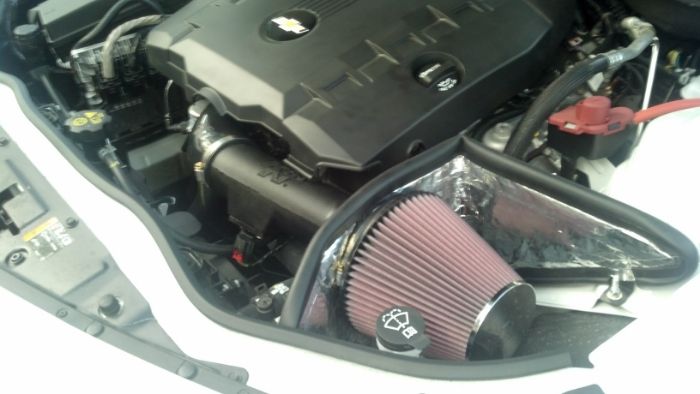 How do you guys like it?
BTW, I have no idea if it will make a difference but I had some insulation laying around and said why not... so there ya go!