soooo close to hitting my goal for the day... if I could actually mix resin right then I would have been set... I'll explain in a bit..
so, the goal today was to deaden the doors, add, mlv and ccf, and then thinsulate the door cards. make the baffles for the door speakers, wire everything up, install the audax speakers, and then button it all up.
so close...... awww
so, early this morning, I took the inserts that I removed, and then reattached them to the doors with a combination of ca glue, and hot glue (the panels were originally secured with melted plastic posts.
once i was done with that I set to deadening everything...
from the materials I got from Don, I allocated 1 CLD tile and Thinsulate for the door card, 2 CLD tiles for the inner door skin, and 6 CLD tiles for the outer door skin. And then of course whatever was needed for mlv and ccf...
here is the door with the panel off: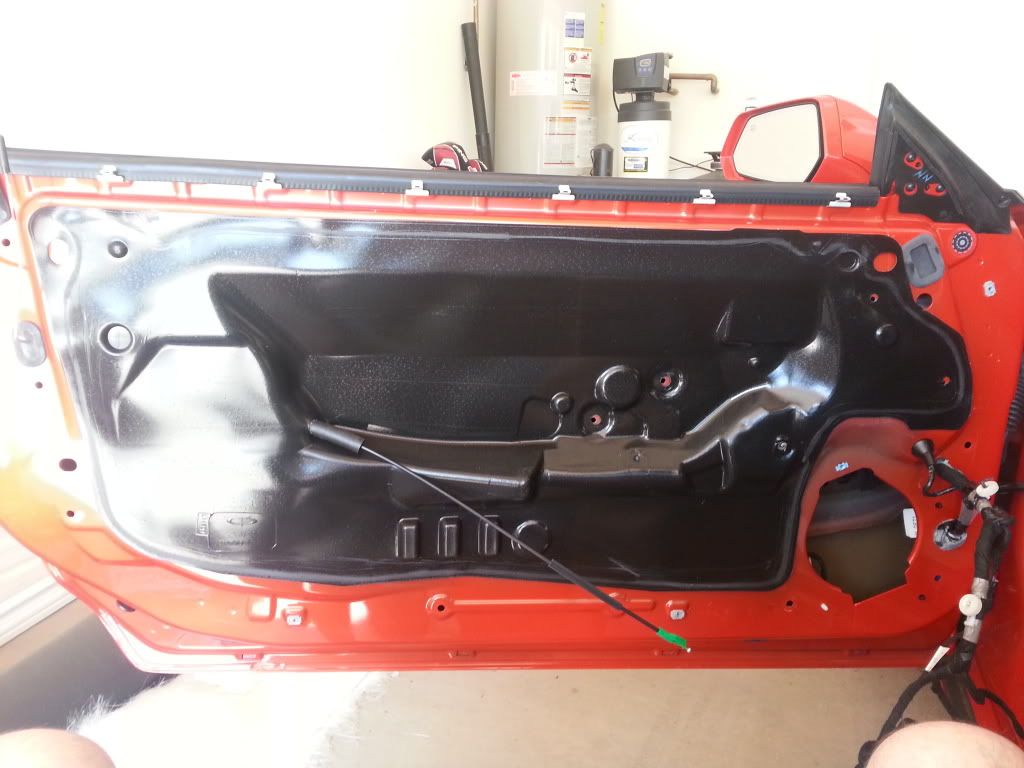 and with the vapor barrier removed:
this is how much deadening comes from the factory:
it's thickness is far less than 1mil total... with the aluminum sheeting barely more than tinfoil, and the rubber solution being as minimal as possible. I have significant doubts on it doing anything at all...
Here is the door panel with 1 CLD tile cut up into pieces:
and then with thinsulate:
for the doors themselves, I started first with Butyl Rope in the open space between the internal reinforcements and the door panel.
and then with the inner and outer door skins deadened
this made a dramatic improvement in the subjective "door panel "tap" test"
and finally, after much fussing with the mlv, ccf, and velcro, I have my noise barrier in place: