I inspected all four wheels today. None have curb rash. One has a very small nick that just happened while sitting in the garage.
Wheel 1. Here's a close up of that spot.
This is the same wheel.
Wheel 2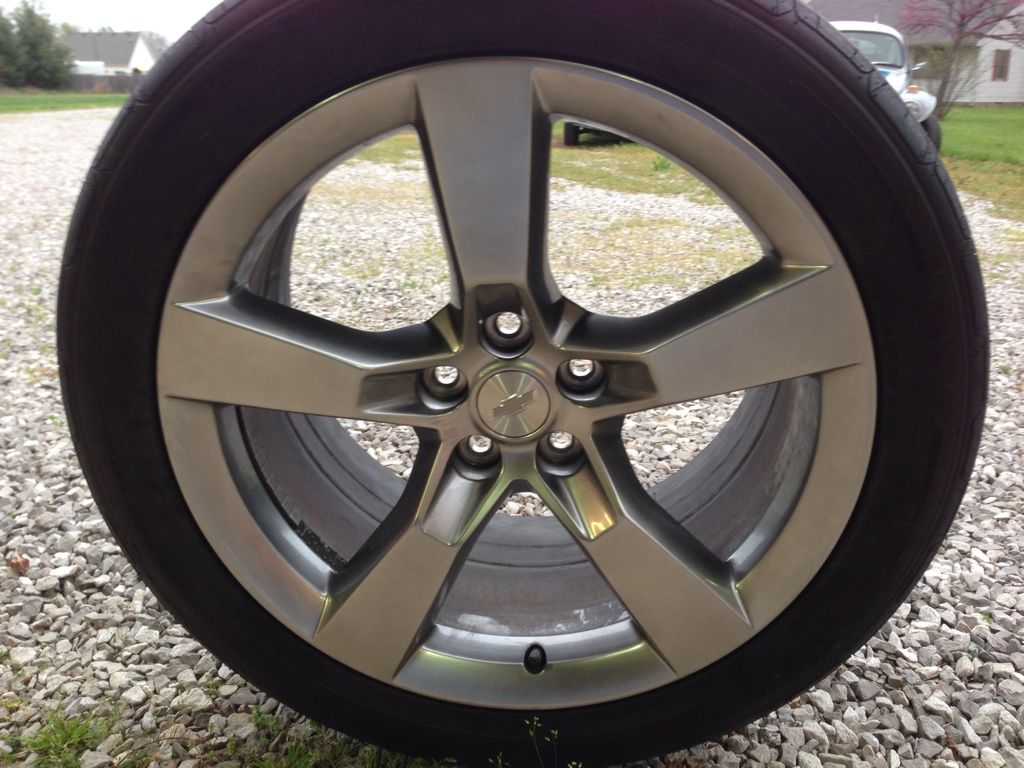 Wheel 3. This is the one that had the small white spot. Had to look hard to find it. Almost certain it will clean off.
Wheel 4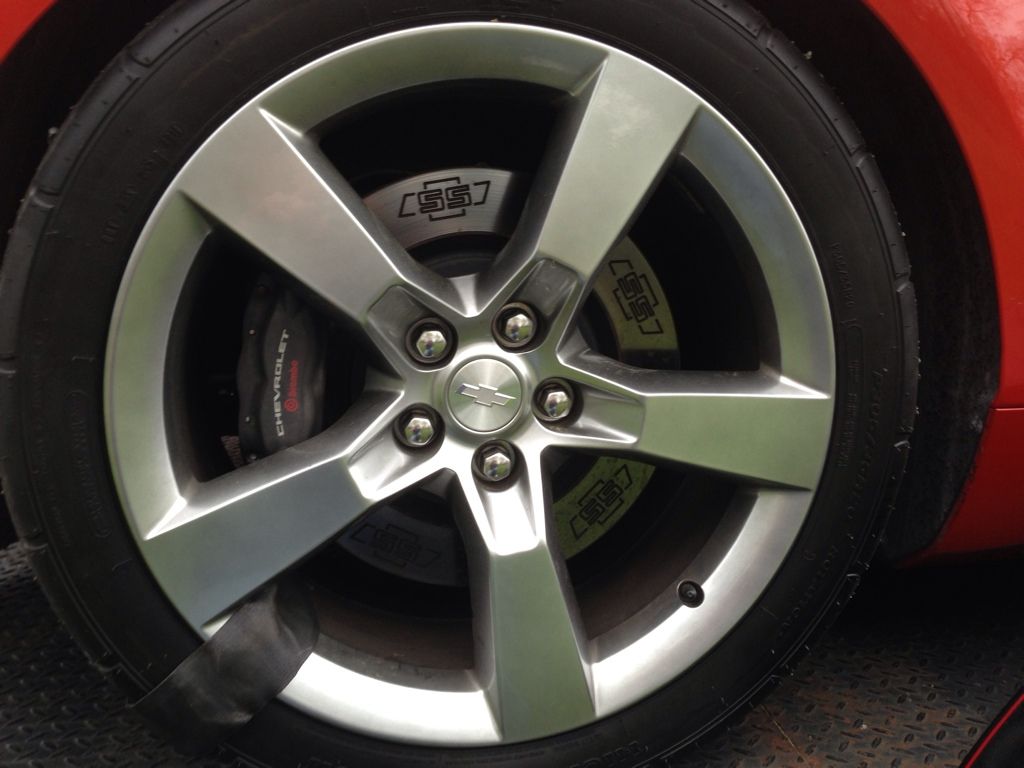 No, there is no rash under the straps. Car is currently on my trailer since I broke the trans and the track a few days ago.