After the rims I went on a purchase frenzy, buying ACS side skirts, an ACS T5 splitter, and a NLP dovetail spoiler. Didn't get them on all together though, first up was the ACS Side skirts...
You can barely see them due to the contrast but they're there
Before I was able to get the Splitter and Spoiler on I installed a few more things (actually a lot more).
Unfortunately I was also rear ended in between this time.
May 29
Nissan Altima vs Chevy Camaro...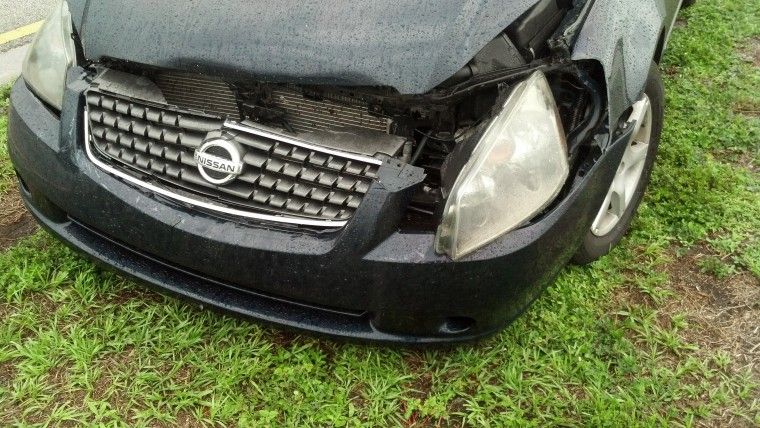 Allowed me to use the insurance money to get an aftermarket diffuser, ended up going with the RX Sport Diffuser, which would be installed later on.
Shortly after the accident I tinted the tail lights and fogged out the headlights. Also changed the taillight bezels to black plastic instead of chrome plastic...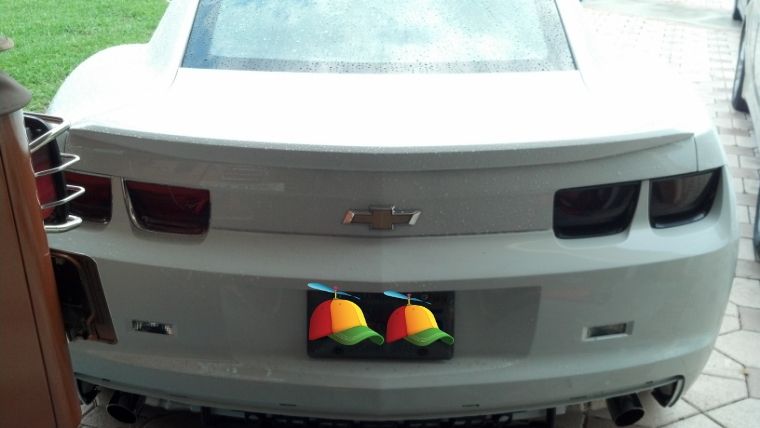 Drove around with no diffuser for some time after I received my car back from the repair shop. They repaired the damaged bumper, replaced the shock bumpers, and removed the old diffuser.