Well I received word today that my car has arrived at the dealership.
That would be at Bankston Chevrolet in Dallas.
My sales guy Jeff, was kind enough to send me these Pics - below.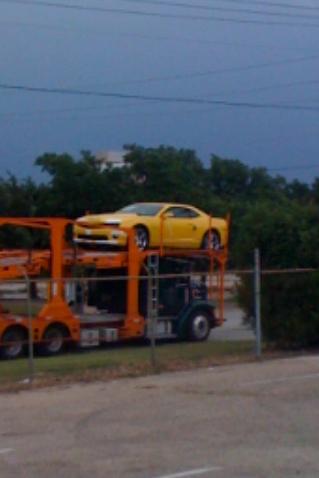 Then as soon as I seen this next one, I had to call and ask why there were
a couple of police cars around my car.
He said that when it was unloaded off the train car, they kinda broke the passenger side mirror.
But no worries, they are having one just like it (not broken of course) shipped
overnight to my dealer.
They will have it fixed and the Black Rally stripes installed and ready to P/U
tomorrow afternoon.
That's some top notch service in my book.

So, I will be able to pick it up tomorrow.
WOW!!! It's really here.
I post more Pics - very soon.