Quick history lesson: 9 months ago I had the LG G6X3 cam installed in my 2010 SS LS3. Also had TB ported by builder. Oil pump failed on the dyno post install (I was not present). Pump was replaced w/ stock, no idea if there was any damage as builder assumed there was none (Yes, my fault for not pressing the matter). Car dynoed 470/440. Car ran fine for ~ 1 month before developing a sudden and very noticeable ticking. Towed back to shop, teardown showing half the lifters destroyed/mushroomed in addition to extensive cam scoring and damage. LG stepped up and replaced the cam ( adjusted the grind to allow for a tiny bit more PTV clearance just in case) and lifters citing potential/probable oil cause (mobile1 lack of zinc/magnesium for cammed vehicles) and builder put it back together. Lifter bores were "assumed" to be fine by builder even though the lifters had to be forcibly removed (dug out). Car dynoed 455/424, no one can explain it (no idea why and tuning is another story entirely...).
Fast forward to this past Friday: Not having any issues since 2nd install back in October, car suddenly develops a ticking pulling out of driveway. Immediately pulled it back into garage and shut her down, the tick was definitely coming from the motor. Did a full tear down to the block yesterday w/ help of buddies. First thing I noticed was that my supposedly "ported" TB was beat to absolute sh*t. The inside was scored and dug out/grooved in a total hack job. Worse, there was a quarter sized piece missing from the neck/lip!! Infuriating and clearly a massive screw up by builder who never told me and sought to cover it up. Also the drivers side head and block valley had extensive scuffing and "grinding" marks from what I can only assume was from the last "install." Again, maddening. Next, upon removing the passenger side head we found several lifters did not easily slide from the bores. 1 lifter required some assistance via pliers on the #2 cylinder to come out though we didn't see any real damage. However, a lifter from the #4 required 15 of plier work and sweat to pull from the bore and showed signs of damage (roller chewed though intact) and scuffing etc. Below are pics I took, I have others: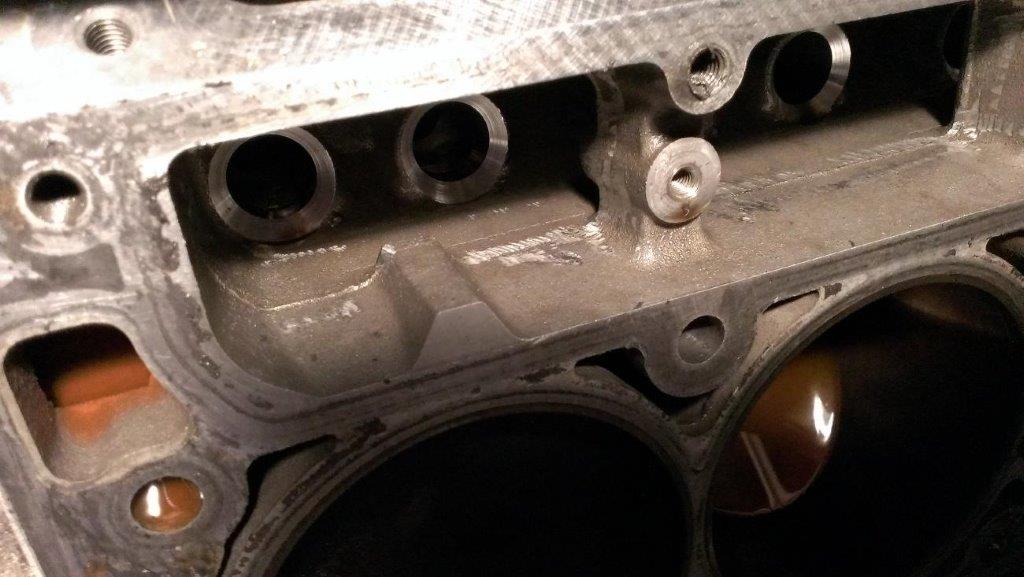 So aside from apparently requiring repairs to the bores (is it possible?) which should have been done originally, and needing new lifters and cam...I also need a new throttle body which was trashed by the builder.
I guess for now my question would be what am I looking at for repairs and other possible damage that may yet be unseen? I can take stuff apart (to help save money for teardowns) but prefer to leave the repairs and mods to pros.
Any help/suggestions would be welcome.
__________________
418 LS3, custom cam, tuned vararam, ported tb, Kooks stepped LT's, Kooks Hi-Flo cats and 2.5" street sleeper cat back, 18% UDP, crap stock rear tire size 12.03 @ 117 mph.