I bought the GM deep pan for the Auto trans and the guy I bought it from threw in an extra O2 bung and bolt for a drain or temp gauge.
Where should I have this welded in at?
Bottom: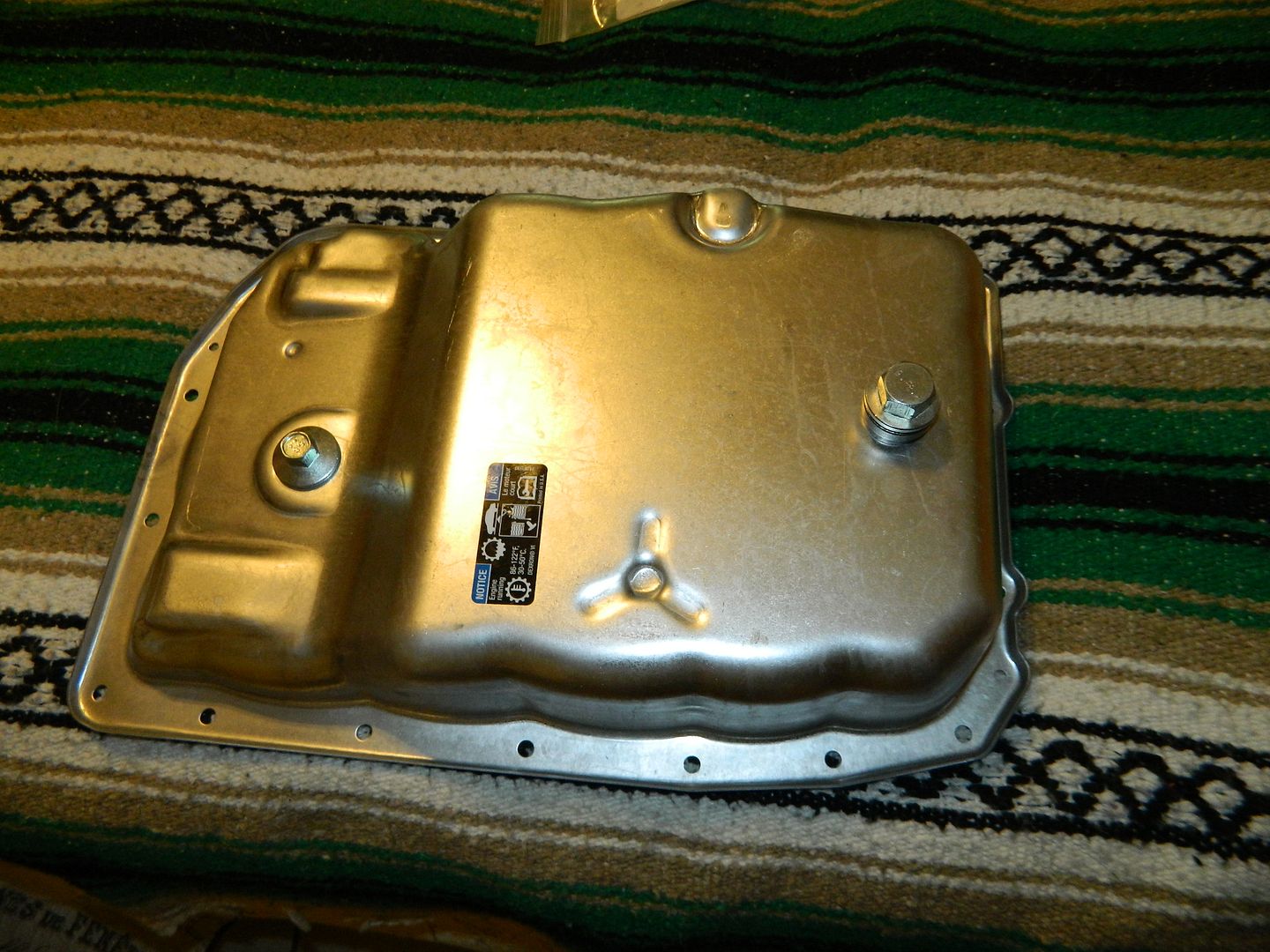 Down the side near the bottom: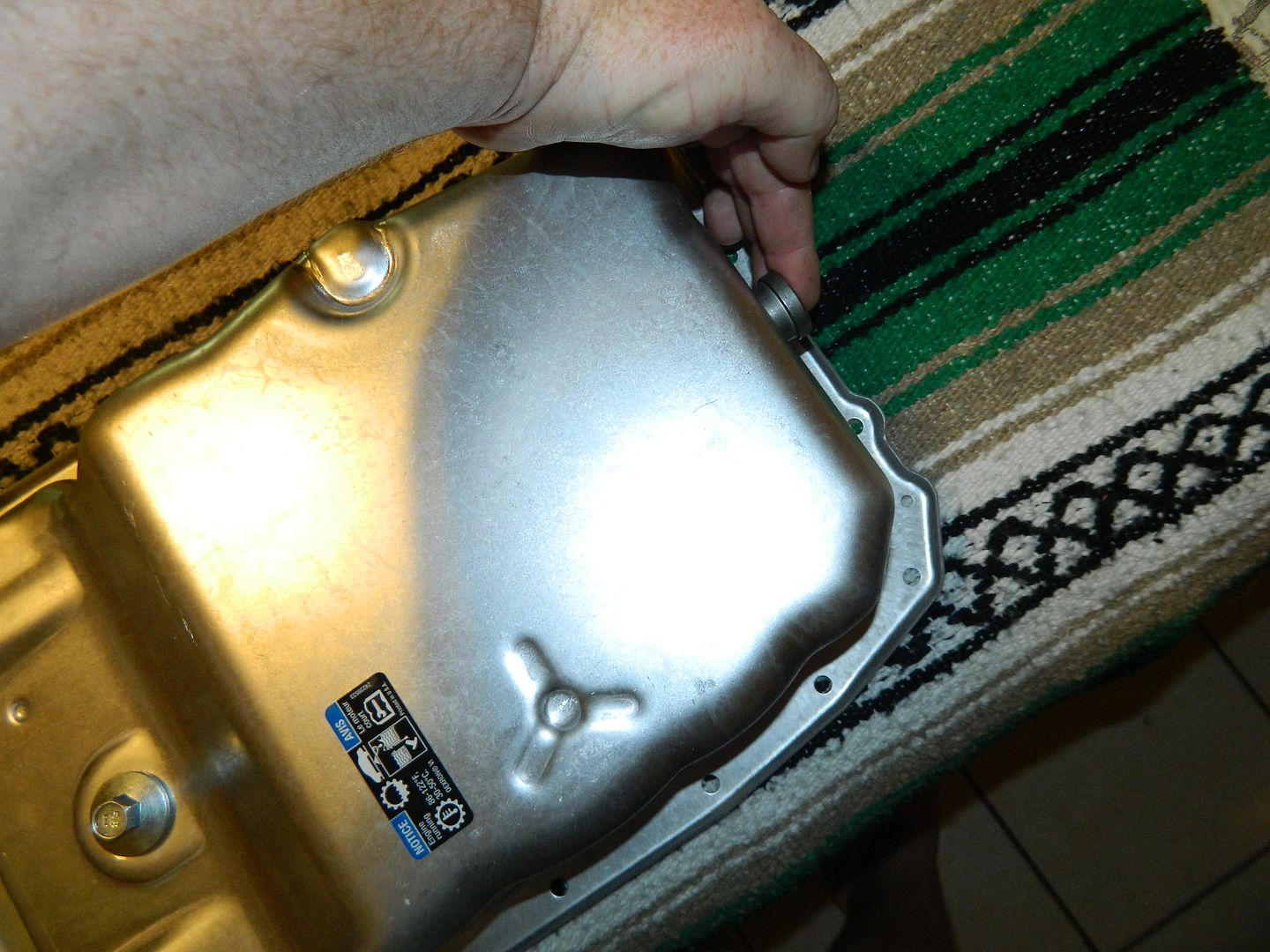 I'm guessing the bottom is best for a drain or side for a temp.