A quick and painless job - and shows you you don't have to spend 6 hours getting decent gloss like I read about on many forums where it took all day of buffing and waxing....my neighbor bought a 2007 50K miles Hyundai sonata used, and the paint was in good shape with the prerequisite swirls and nicks but overall pretty good after we did a rinseless:
So he wanted my crystal seal, so I decided to do a quick polish doing the following. It is now 90 degrees in fla and we were in the sun, so any use of Meg's Ultimate Compound (UC) almost dried immediately on the hot surface. So here's what I did. I filled my Venus sprayer with BF waterless, and did a few passes with a nanoskin sponge and while still wet, used UC on a orange pad on a Griots orbital, as it was still wet from the sponge it worked great. An immediate buff off while still wet with a MF, yielded great results. A 15 min coat of Crystal Seal and we were done on an hour and the car looks really nice: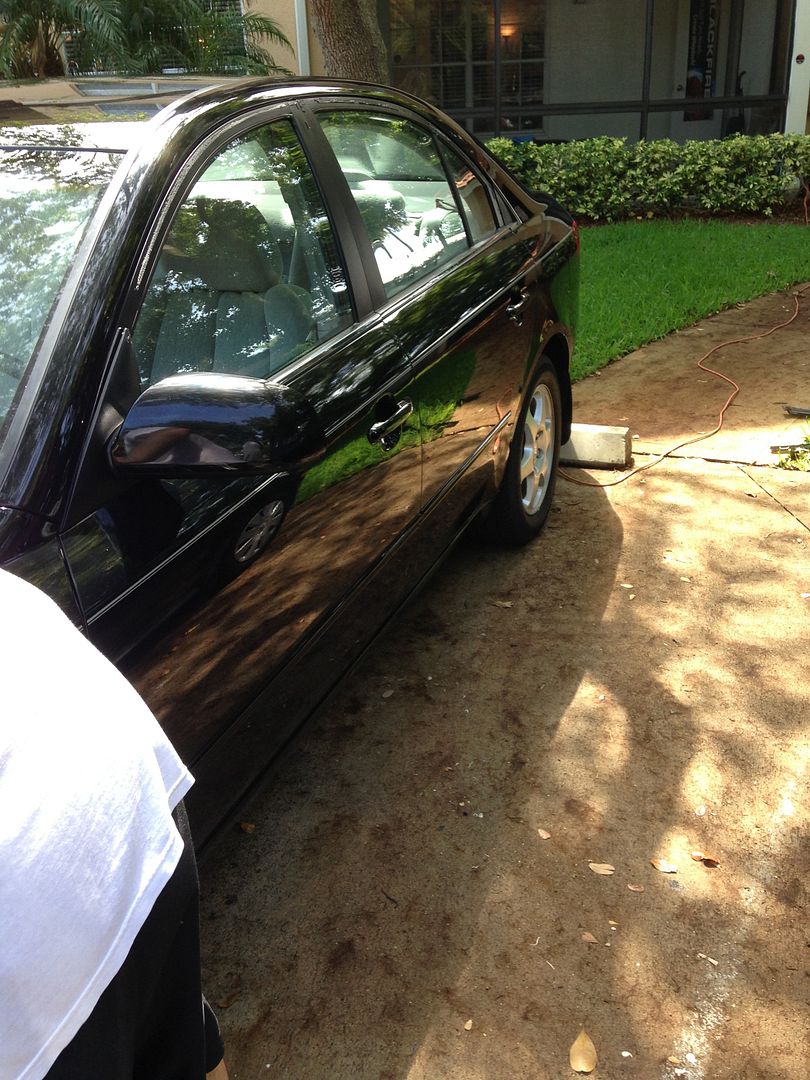 Later today we plan to go back with Merzerna FG400, wool pad and a flex rotary to clean up his bumper scratches...