Got all my stripes on yesterday and as discussed here, wanted to seal them permanently with Opti-coat 2.0. The prevailing consensus is this helps combat dirt and abrasion for a long time. It is, in theory, a permanent micro clear coat.
So the first step is to tape off the stripes as I don't want to Opti the hood, I like my other sealants for paint.
You get 20CC of opti in a syringe for about $70 - I have used this for 2 years on wheels, grills, etc..it lasts a LONG time. Literally you spread 3 drops on each stripe and wipe in with a high density sponge made for this. It flashes off in 2 min and is ready to be wet in 1 hour, set up in 24 hours, but gets harder in one month. It self levels which means it spreads nicely.
After 5 min, you wipe with a good MF to spread and remove any high spots.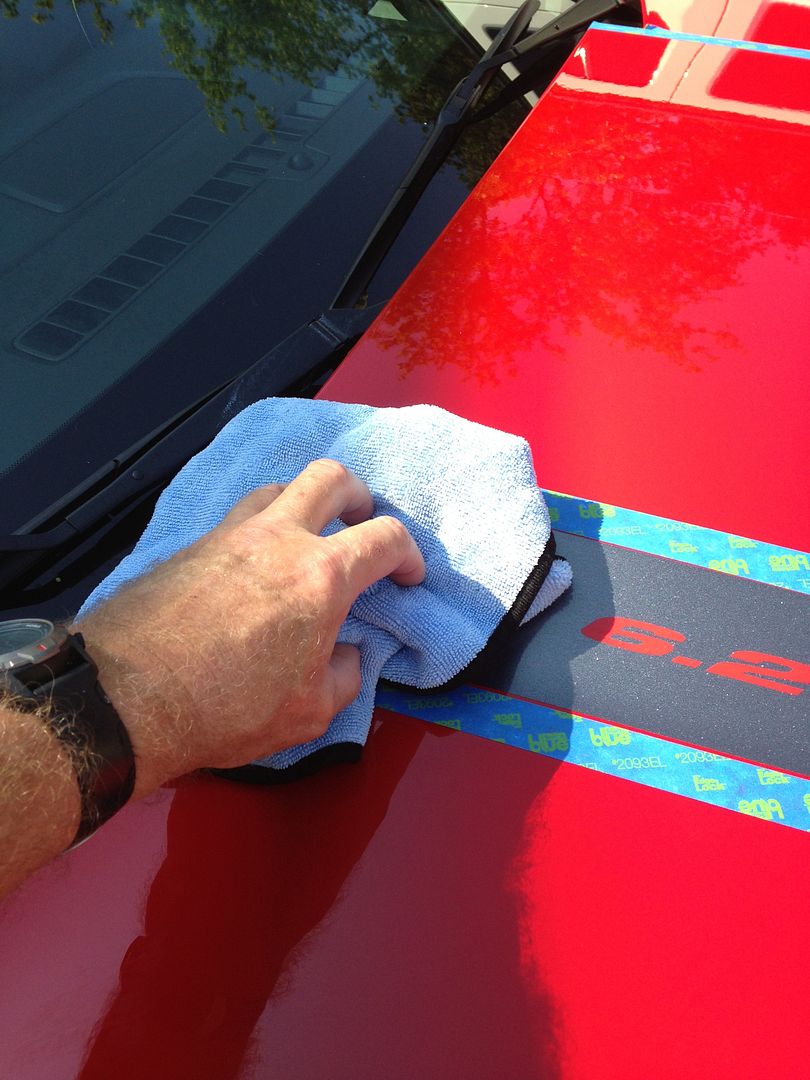 stripe done! Here's the roof stripe done last night. These are considered gloss stripes so this tones down the gloss a bit, and looks clean. It does not add gloss like a wax...
thanks for reading...