2011 Chevrolet Camaro 2SS/RS SLP Supercharged ZLX
$60,000 OBO, that's literally pennies on the dollar spent, 3610 Miles!!! Never seen rain, accident, nada!!! Perfection!!!
The Camaro is located in Southern New Jersey & with the right price, I will split shipping costs.
For those of you that have followed my build, you know that this has been an all out, no expense spared, open checkbook build from Day 1. You can view my build thread by clicking my signature at bottom of post.
Here's a little history on the car, then a summarized list of components.
I moved to California from NJ in March, 2011 for my wife's 2 year contract position with the government, so this was my project after selling my sport fishing boat back in NJ.
I am selling the car
ONLY
because I have a 2014 C7 Stingray ordered from the largest Vette dealer in the world, and they just happen to be 20 minutes away. I also have an allocation at my friend's dealership, so I'm covered either way. I really never thought I would be selling this Camaro, especially after all the time, money & effort put into it, I thought this would be my lifer. But when I saw the new Stingrays and having owned a Corvette, it was enough to persuade me to put my Camaro up for sale.
This is not a desperation sale, this Camaro is basically brand new with 3500 miles on it, and all parts have even less miles on them. To have a company like SLP, Hennessy, Livernois or Lingenfelter build a similar car would start at about $75,000 & up. But I know that there's plenty of people out there that intend to buy a Camaro and then let the mod bug bite. Well, if you want to do it right and produce a world class super car capable of performing better than cars costing $250,000+, then be prepared to cover every aspect of the car from engine internals, to drivetrain, suspension, rear end, axles, and even bolts and expect to run into the 6 figures to do it right. This build was done correctly from the start, with no corners cut and basically took over 18 months to get where it is. The majority of the important stuff, Engine, Suspension, Drivetrain was done by the Best in the West, Renowned Late Model Muscle Car EFi Specialist, Ryne Cunningham & Team of Cunningham Motorsports in Murietta, California. Since the build was so thorough and included so many upgrades, the car has actually spent more time in the shop's garage and on it's dyno, than my garage and the streets.
I actually started the planning of the build long before I purchased the Camaro. While I was living in California and I'd fly back east, I would rent a Camaro SS from Avis, and after 3 rentals my mind was made up. After seeing all the aftermarket parts and discovering this forum and seeing all the awesome cars here, it really motivated me to make something that would really stand out from the crowd.....And so it began..
I ordered the car in early October, 2011 with my request being that it be a black on black, 2SS/RS loaded with sunroof, leather, no stripes & LS3/M6 Engine/Transmission. The car was located in Nevada towards the end of October, and sent enclosed trailer to the dealership, Paso Robles Chevrolet. I purchased the Magnuson TVS2300 from SLP (Street Legal Performance) of Toms River, NJ primarily based on their long running history of building special modified vehicles for GM for over 3 decades. The supercharger arrived at the dealership in December, 2011 and installed shortly afterwards, along with the SLP LoudMouth II exhaust. So for the 2 months prior to the supercharger being installed, I completed the break in procedure for the brand new 2SS/RS and put roughly 1100 miles on the car. So the actual supercharger has 2400 miles on it, and almost every other component has even less miles on them. I've also done my best to include date & milage install below, to let you know that you buying basically a new car with new parts and the break in's have pretty much been completed. Every receipt for every part & labor is included in a nearly 6" folder. I am extremely organized, have left no stone unturned, used only the best parts and you will not find a better professionally built vehicle, with the performance this car has that rivals the likes of Hennessy, Linginfelter, SLP ZL cars, that start at $75,000 for base packages.
The car has been built & tuned for reliability, drivability and safety. The car produces over 700 RWHP at 12lbs of Boost safely. It has run Torco Octane Accelerator since the first tank full of gas, since while in California the highest octane was 91, the Torco adds 4-5 octane per 32 oz bottle per 20 gallons of fuel producing 95 Octane. Now that it's on the East Coast and we have 93/94 octane and I still continue to run Torco, it can be tuned to 99/100 octane(which is like race fuel but nowhere near the cost) thus creating even more power and can safely run close to the 800 HP level should you desire,as the parts used are done for even more power. This car is not my daily driver, has been garaged since day one, never driven in the rain, and was transported from Cali to NJ in an enclosed car carrier.
As you read the parts list, you'll see that I did not wait for parts to break before replacing them. For instance, how long would the stock clutch or axles last at that power level, I didn't want to find out. I wanted to build it correctly from the start and not take any steps backwards, and make a 1 off vehicle that was second to none.
There are many parts still in the boxes, because of the timing of our move back to the East Coast and they are also noted below in bold.
Aside from being Car of the Week on Camaro5.com, the ZLX has also appeared in April Issue of GM High Tech Performance, the May Issue of Camaro Performers Magazines, and most recently was invited to be one display indoors at the GM Nationals in Carlisle, PA, but due to unforeseen circumstances out of my control I could not attend, but I already have a signed invitation from the show's director Tyler Staley, to again be on display indoors for the 2014 show.
If you intend to buy a new Camaro and want to modify it to the 650-800 RWHP level correctly, leaving no stone unturned, then I urge you to consider this vehicle, because to do it correctly, professionally, safely using only the best parts and shops with years of late model muscle car performance experience and only the best paint shops used to create a flawless 1 of kind Camaro, you WILL be looking at $100,000+ to replicate. If you want to lower the horsepower, that can be done quite simply by adding a larger 3.8" pulley and a new tune. The car drives like stock, with the exception of the supercharger whine, the old school rumble of the CMS custom spec'd blower cam, the exhaust tone and the fact that it's nearly a 200 mph car, that drives like it's on rails. I just got done the break in period for the Mcloed RXT Twin Disc clutch, and it feels exactly like stock and just like every review I have read for it.
Only the best hands have touched this car, from Cunningham Motorsports, to the body shops that have done my custom paint work and body panels, the car is a flawless show winner. I must advise you, it is not for the inexperienced driver or the faint of heart, I have had owned many high performance cars, and driven many exotics and this car is by far the fastest car I've ever been in and just as reliable and turn key as a 2011 should be.
Performance
*SLP Magnuson TVS2300 Supercharger-Installed at 1000 miles by GM Certified Dealership (Paso Robles Chevrolet)
*Innovators West 8 Rib Billet Pulley Conversion-400 miles
(Brand New, Installed in April by CMS)
*3.6" Blower 8 Rib Pulley-Installed at 3000 miles
(Brand New, Installed in April by CMS)
Also includes Stock 3.8" Pulley
*Rear OD Cog Drive-Installed at 2800 miles
*Mild CMS Spec Custom Comp Cam & all included upgrades
*Cam Retainer Plate
*CHE Rocker Upgrade
*Hardened Rods & Pistons
*BTR Extreme Springs Kit
*Kooks Black Powder Coated Ceramic Coated Long Tube Headers with SLP X Pipe & Cat Delete with Shell Catalytic Converters
(5 Year Inspection sticker in NJ from May 2013)
*SLP LoudMouth II Exhaust
*Mcloed RXt Twin Disc Clutch (Installed in April & just completed 500 mile/1200 cycle Break In period)
*GForce 1000 HP Axles-Installed with the Mcloed clutch
*Eaton Detroit TruTrac Differential with BMR Poly-Urethane Bushings
*ARP Head Bolts
*Injector Dynamics 850cc Injectors
*160* Thermostat
*Jannetty Racing Super Tensioner
*ZL1 Fuel Pump with ADM Fuel Pressure Control Module(FPCM)
*1LE PCV Oil Separator (Same that's in the new 1LE's)
*NGK 6 Spark Plugs
*Granatelli Hi Performance 80 K Coil Packs & Coil Near Plug Connection Kit with Hi-Temp & Performance 0 Ohm Black Wires
*RX Monster Catch Can & Ported, Painted 92 mm Throttle Body
*ALKY Control Methanol System. Stock Washer bottle remolded to accommodate ZL1 Brake Ducts, and hold Methanol. Smaller .5 Quart washer bottle mounted right next to it, looks factory done.(On/Off Controls located in center console)
*Hurst Leather Wrapped Short Throw Shifter

*Custom Hydro Coated CAI Open Lid Cold Air System for True Ram Air Induction made to work specifically with Z-Force Ram Air Hood
*Synthetic Mobil One Oil Changed every 1500 miles with Magnetic Gold Plug
*Auto Meter Dual Gauge A Piller Pod with ProSports Air/Fuel & Boost LED Gauges
*Granatelli Stainless Steel Brake lines
**In Box not installed Granatelli Extreme Performance Slotted & Dimpled Gold Cap Rotors & Hawks HPS Ferro-Carbon formula Brake Pads & 3 Bottles of Motul - RBF600 DOT 4 Synthetic Racing Brake Fluid
**Tuned using Torco Accelerator Provided by JBS Blown C5 (
www.jbsblownc5.net
)
*Other Fluids maintained with Amsoil Products, and changed during every upgrade.
Suspension
*Pedders Camaro Street 2 Xa 30 Degree Adjustable Coil Over System with Full Accentric Alignment Kit Bolts
*Pedders FE4 ZL1 Sway Bar Conversion: Adjustable 27mm Front & 32mm FE4 Rear bars with Front & Rear Endlinks
*Pedders Differential & Rear Bushes
*Pedders Front Upper & Lower Arm Bushings
*Pedders Front Radius Arm Bushings
*Pfadt Camber Plates
*Pfadt Front Trailing Arm Street Spherical Bearings
*Pfadt Rear Trailer Arms with Polyurethane Bushing & Anodized aluminum sleeves
*Pfadt Rear Tie Rods & Bushing Kit
*Pfadt Trailer Arm Bearings
*1G Granatelli Suspension Brace
*BMR Poly-Urethane Sub Frame Mount Bushings

Exterior & Engine Bay Modifications
*MPD1 Z-Force Ram Air Hood
*MPD1Rear Spoiler
*MPD1 Smooth Rear Exhaust Panel
*3dCarbon Ground Effects
*3dCarbon Front Fender Vents
*ZL1 Front Bumper Conversion with Oracle Red & White LED Lighting hidden in & behind grille with remotes.
*ZL1 Rock Guards
*Oracle P13W Plasma DRLS & Fog Lights
*Oracle ColorSHIFT 2.0 Halo Lighting on Headlights & DRLs with RF Remote
*Custom Painted & SUPERCHARGED Lettered Strut Tower Brace
*Custom Painted Gloss Black Speedo/Tach Bezel, Steering Wheel Bezel, Center Console & Center console long strips.
*Oracle Lighting 9 LED Board
*Red & Blue Ambient Footwell Lightning
*Oracle Hi-Intensity LED Tinted Reverse Lights
*Showstopper Ghosted LED Side Mirrors-
Just installed 6/19
*Matte Black Tail Light Bezels
*Smoked Tail lights (Painted not tint)
*Custom Hydro Coated Radiator Shroud, Fuse Box Cover and SLP SUPERCHARGED Engine Covers
*Black Billet Locking Camaro Fuel Door
*All retaining Hardware has been replacing with Stainless Steel Hex Bolts & Washers
*Showstopper Black Billet Custom Battery Terminal
*Showstopper Matte Black Brake Fluid Reservoir Cover
*Showstopper Black Billet Reverse Light Surround
*Showstopper ABS Matte Black Cover
*35% Tint
*Custom Black Onyx Supercharged ZLX Badge on rear bumper & ZLX lettering in Black Onyx & Stainless Steel on Hood Cowl from EmblemPros
**NEW-APR Carbon Fiber Front Splitter with Stainless Steel Support Rods-Still in Box** Pictures Below are of the item & for illastration purposes only. The splitter has not been mounted & also comes with 2 Stainless Steel Adjustable Support Rods.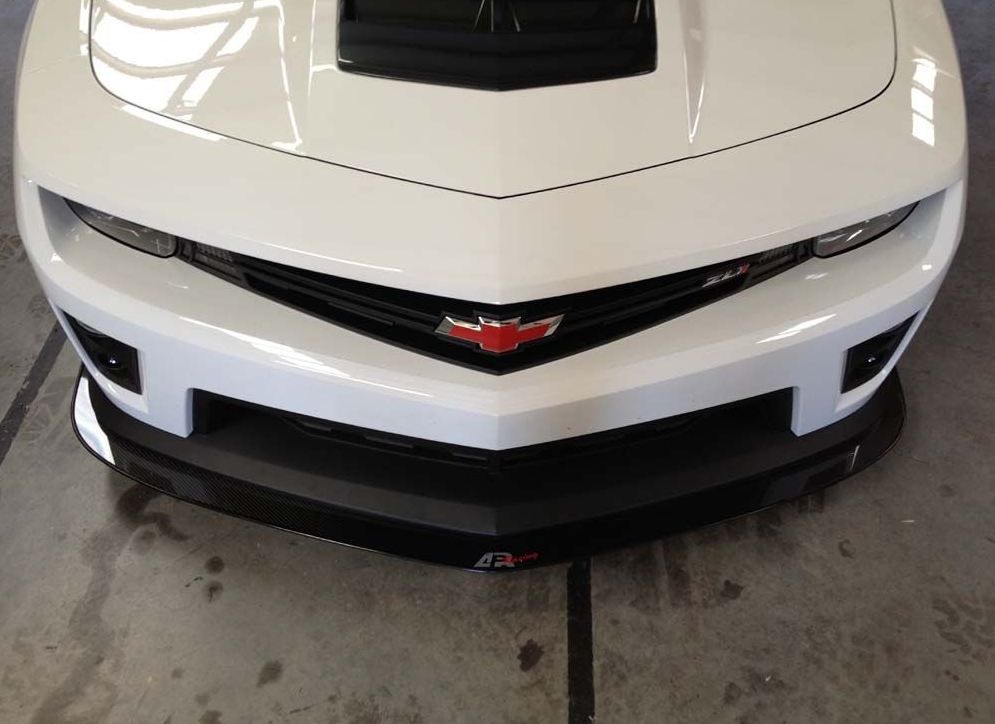 **Showstopper Matte Black Radiator Cover-Never Installed** Photo is for illustration purposes only
Wheels & Tires
*Custom Powder coated Matte Black 20" TSW Nurburgring Wheels 9" Front & 10" Rear-
Perfect Condition, Bought from Wheel Warehouse along with the tires. Less than 300 miles on set.
*Nitto Invo Tires P275/40/20 Front & P315/35/20 Rear-
Less than 300 miles, 98% tread left
Interior Modifications
Custom built sound system by Antidote Peformance of Anaheim, CA Includes:
*Pioneer 7" Touchscreen AVIC-Z1406H Navigation Receiver with Schosche Touchscreen HVAC, Door Looks, Hazard and Heated Seats function
(System built & Installed in Feb/March)
*Full Floor & Trunk DynoMat Sound Deadening Protection
*6 Speaker Morel Supremo Speakers
*Custom Fiberglass Trunk Mounted Leather Wrapped & Stitched 10" Image Dynamics Sub Woofer
*Custom Fiberglass Black Leather Wrapped & Stitched Amp Board with ARC Audio 5 Channel 500 watt Amplifier
*Custom Blue Oracle Trunk Lighting
*Custom Painted Glossy Back Interior Door Panels(RPI), Dash Strips, Tach/Speedo Bezels, Steering Wheels Bezels, Center Console Center Section, Long Center Console Strips.
*Glossy Painted Heritage Grille with Gloss SS Emblem and also Gloss SS Emblem on Rear
*Valentine 1 Radar/Laser System with display in rearview mirror & custom roof liner matching pod to house unit
*Showstopper Black Billet Cup Holder Insert
*Showstopper Black Billet Door Lock Bezels & Pins
*Lloyds SS Floor Mats
*Black Powder Coated Diamond Plate Floor Mats with ZLX inserts from Diamond Mats.
*Custom Black Plush Trunk carpet
*Advanced Composite Specialities Custom Painted House of Color Piano Black with Blue Metallic Flake Rear Decklid Interior Cover with 2 LED Spot lights & Carbon Fiber ZLX Badge
*In The News Magazine Plaques from recent magazine articles
*Upgraded Stainless Bolts through out.
*Brushed Stainless Kick Guards with Carbon Fiber SS on Doors.
Brand New 7 Layer CoverCraft Car Cover with Bag
**CipherAuto Powder Coated Harness Bar with CipherAuto Black 4-Point Racing Harnesses** Items are still NEW, IN BOX & NEVER INSTALLED. PICTURES ARE FOR ILLUSTRATION PURPOSES
**Description from the website**
Complete your safety system upgrade with a Cipher Auto seat belt harness bar. Designed with the utmost in quality and durability in mind, these units provide a means to attach a multiple seat belt harness system safely into your vehicle. Also provides a nice interior showpiece along with additional chassis reinforcement into your vehicle.
• 4-point mounting position
• 1.5" diameter
• Includes all mounting hardware for easy installation
• No modification required
• Silver Coating
• Lifetime Manufacturers Warranty*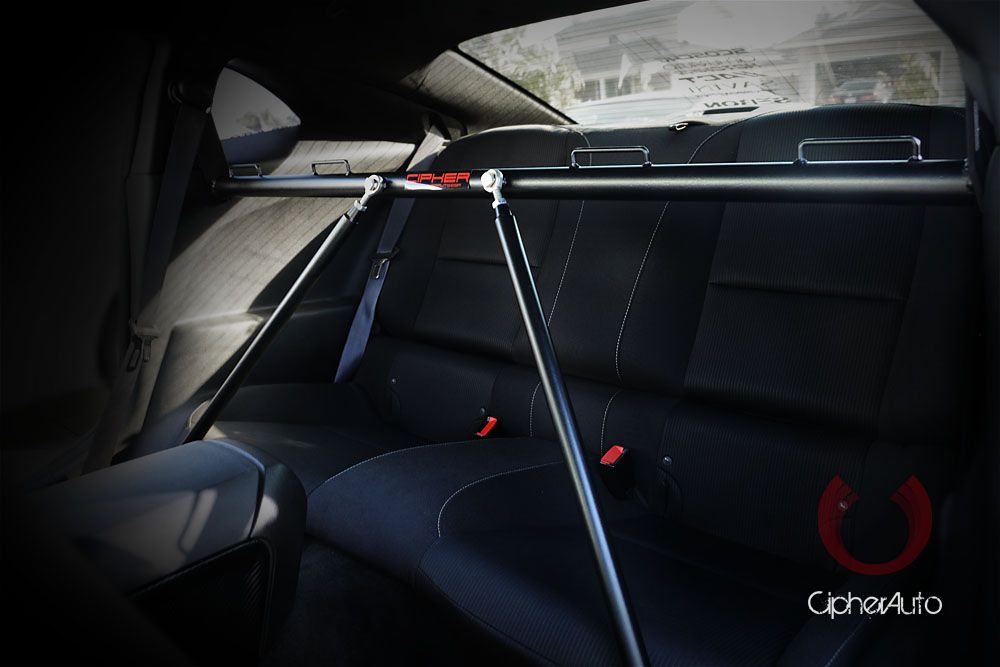 I HAVE THE BLACK POWDER COATED MODEL-PICTURED IS SILVER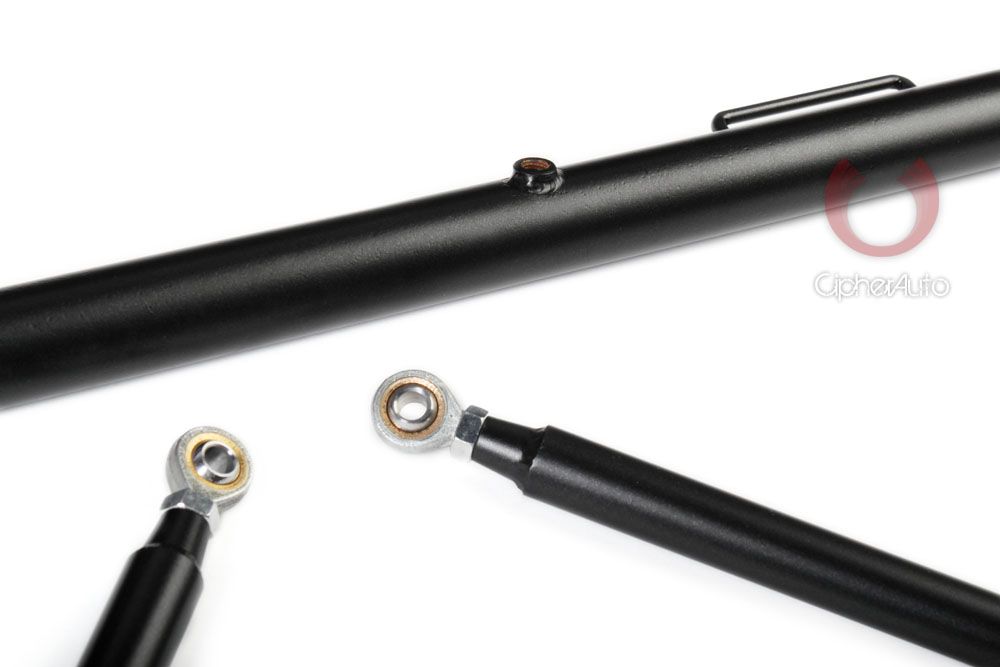 Just to reiterate, the following are items included in sale, have not been installed & Are Still in their Boxes:
Granatelli Extreme Performance Slotted & Dimpled Rotors
Hawk HPS Ferro-Carbon Brake Pads
3 Bottles of Motul RBF600 DOT 4 Synthetic Racing Brake Fluid
APR Carbon Fiber Front Splitter with Stainless Steel Support Rods
Cipher Auto Harness Bar
Cipher Auto Black 4 Point Harnesses
Showstopper Matte Black Radiator Shroud Cover
Showstopper Matte Black ABS Cover
Showstopper Matte Black Wiring Loom Cover
Showstopper Matte Black Battery Terminal Cover
Matte Black CAMARO Fender Lettering
40 Piece Black Billet Aluminum Fender Concave Washer & Screw Dress Up Kit

Sale Includes: All Receipts*, Books, Literature in Leather Camaro Folder & 2 Keys
*Receipts totaling over $110,000 (Parts & Labor) including $40,000 Sticker Price of Car.

If you are local or semi local in the NY, NJ, PA, DE area, feel free to make an appointment to check out the car. If you are long distance, I have no problem bringing the car to Tune Time Performance or East Coast Supercharging for inspection. Vehicle's replacement value with my insurance company is $110,000 with appraisal. I also can arrange for long distance shipping via open or enclosed car hauler.
Idle
OD Cog Drive Rev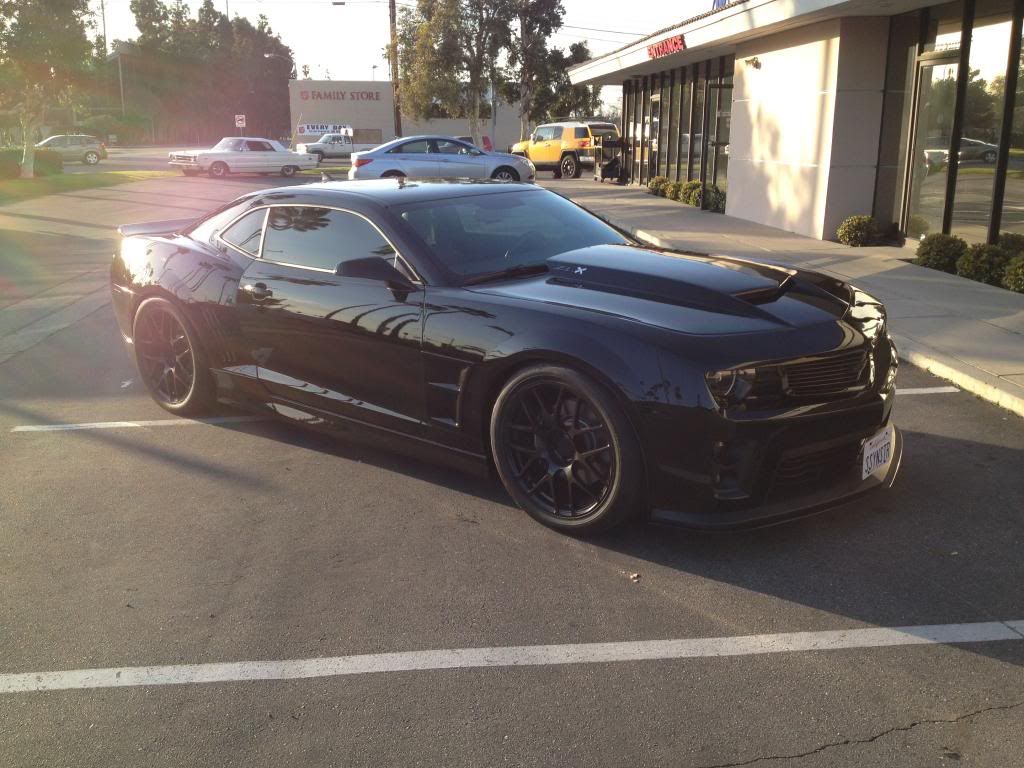 Valentine Radar System in Rearview Mirror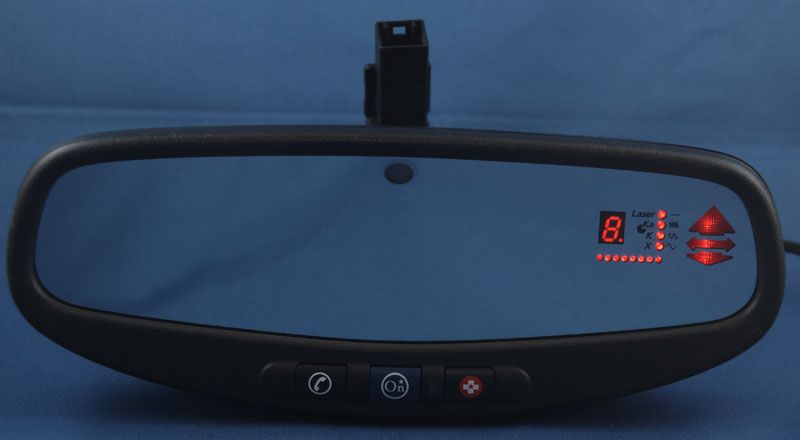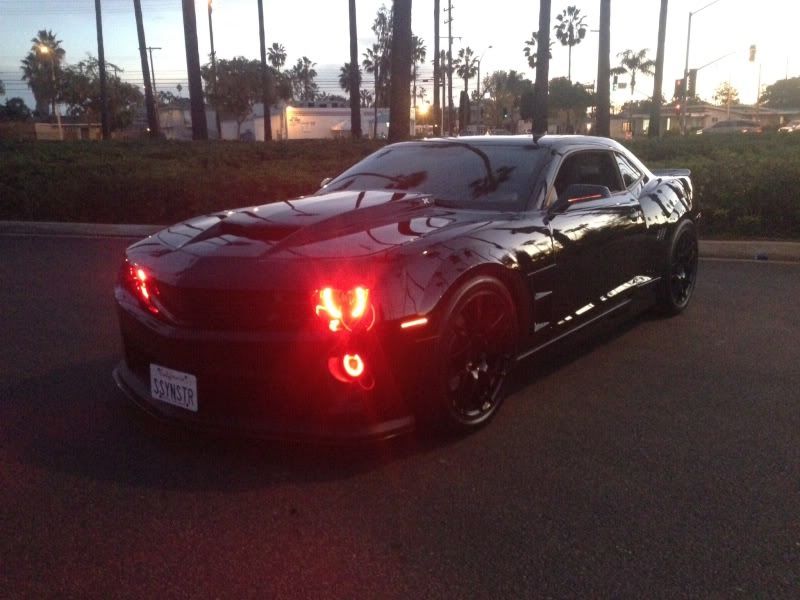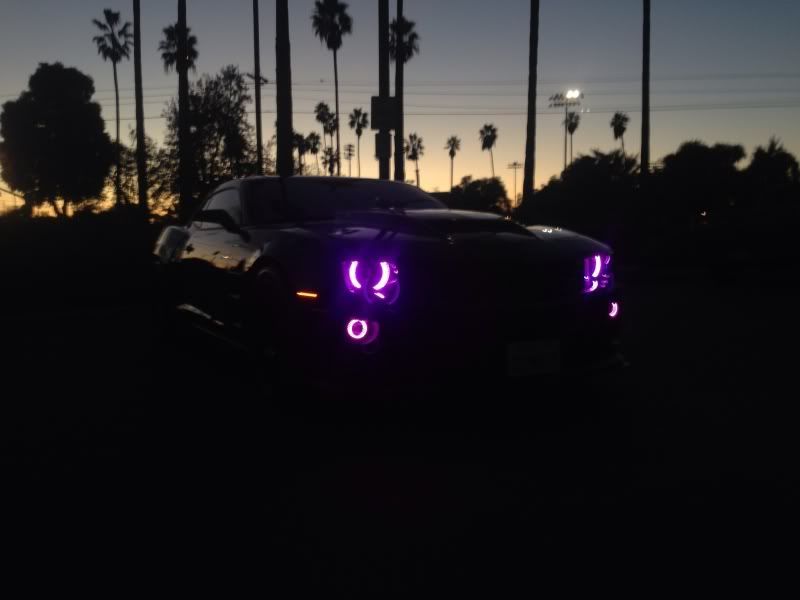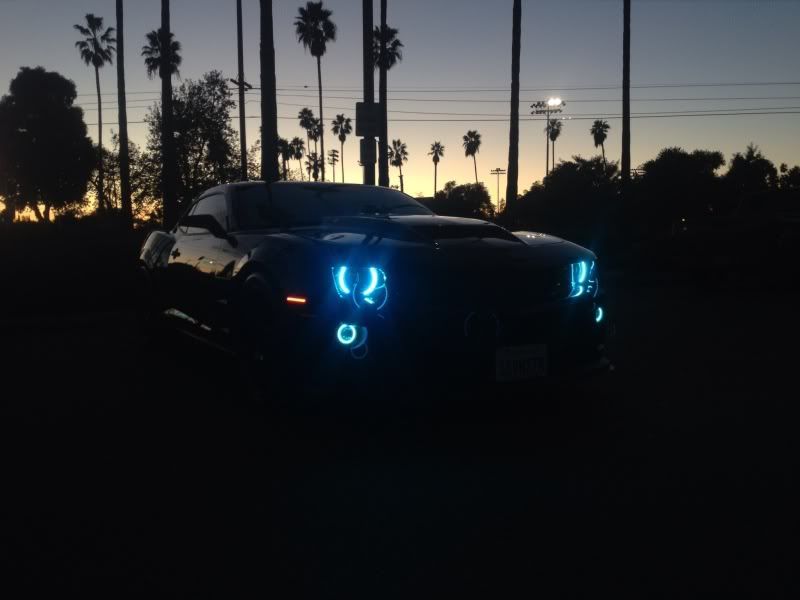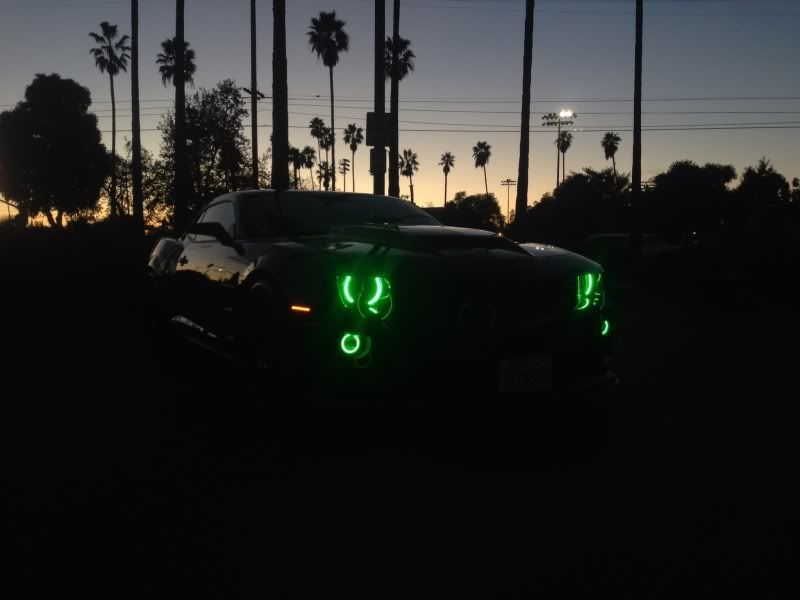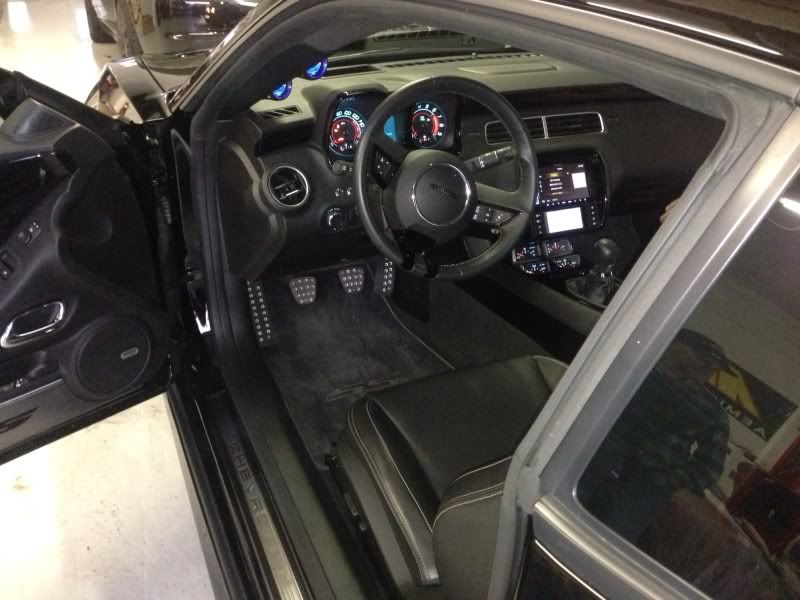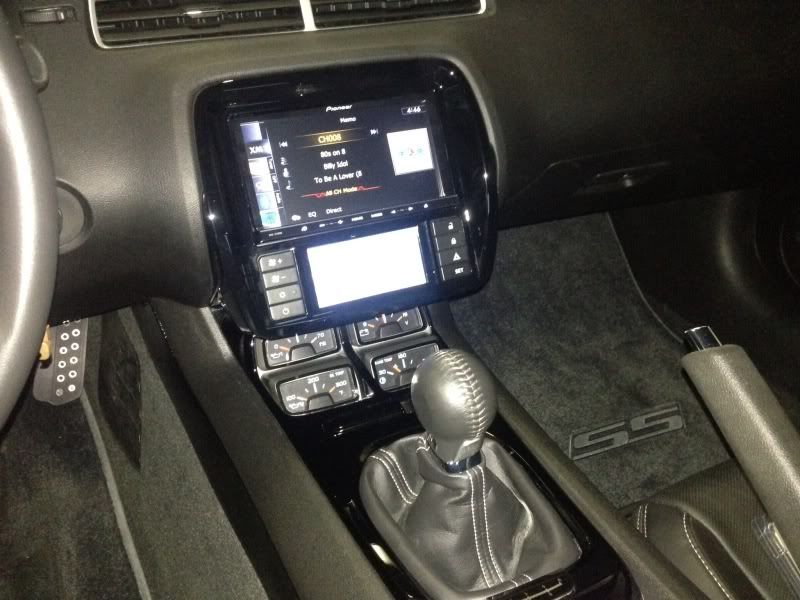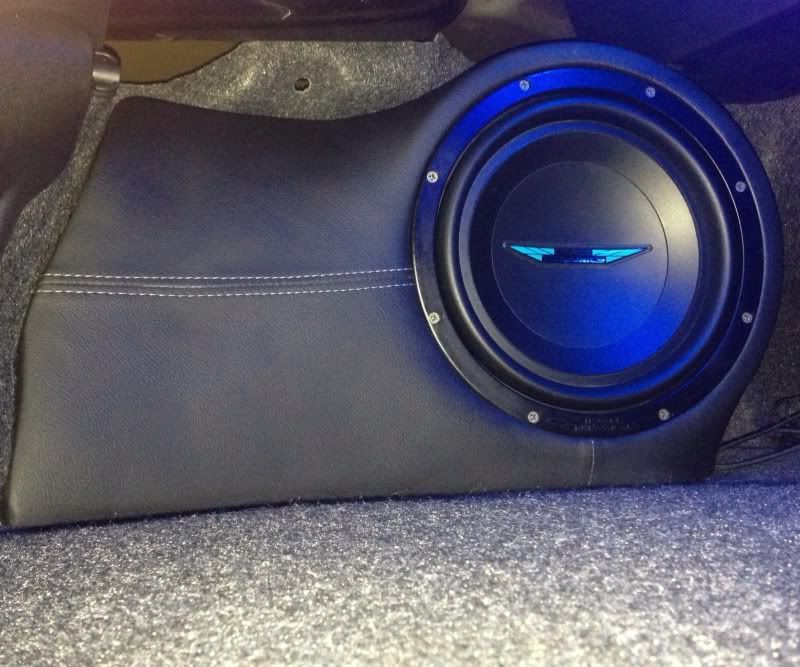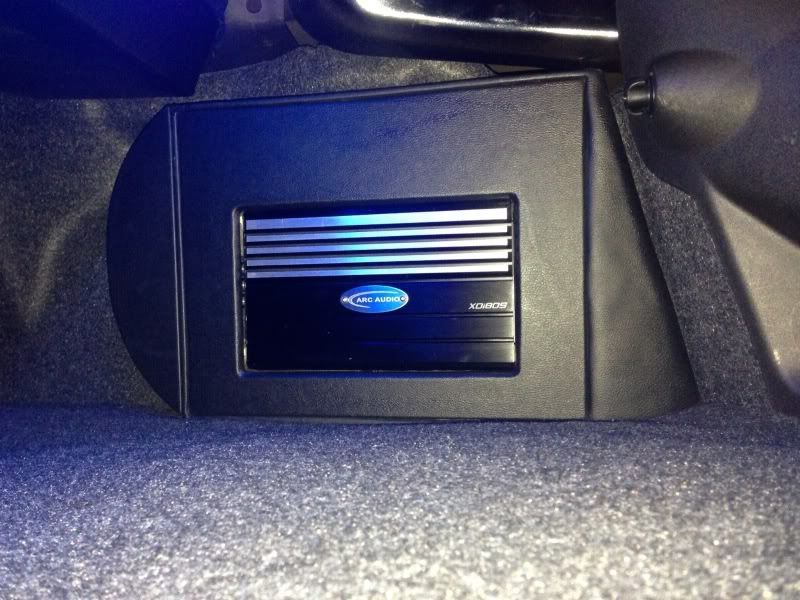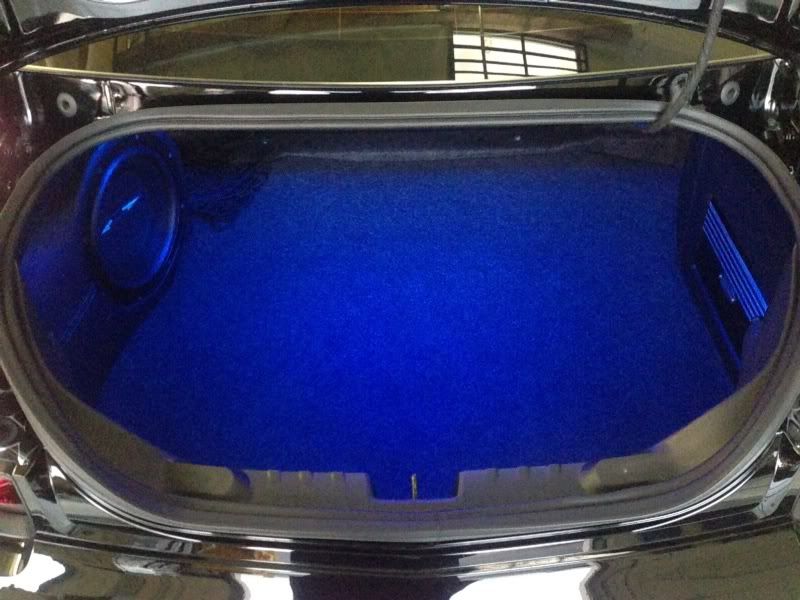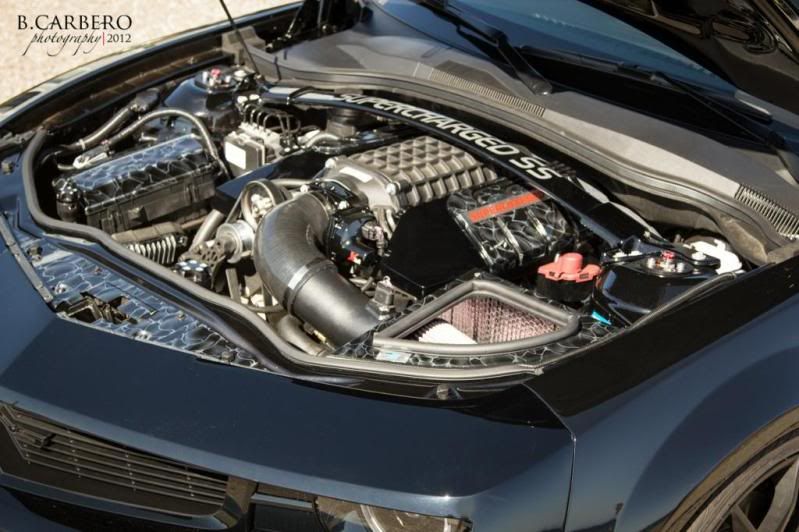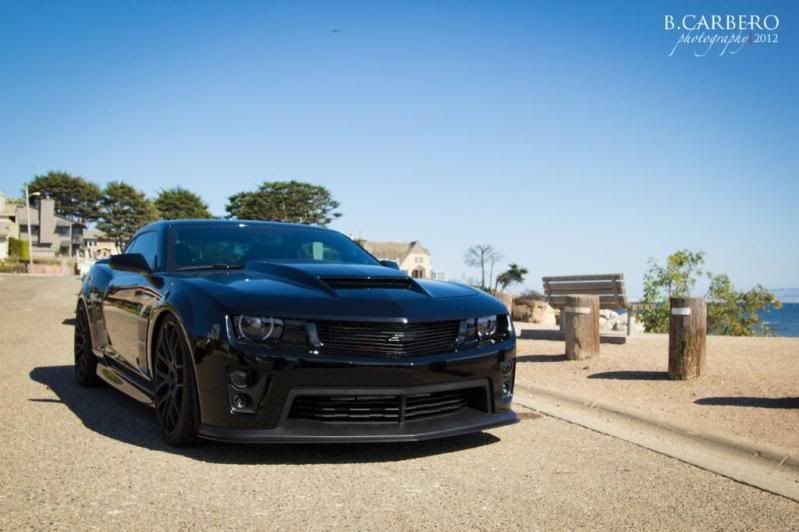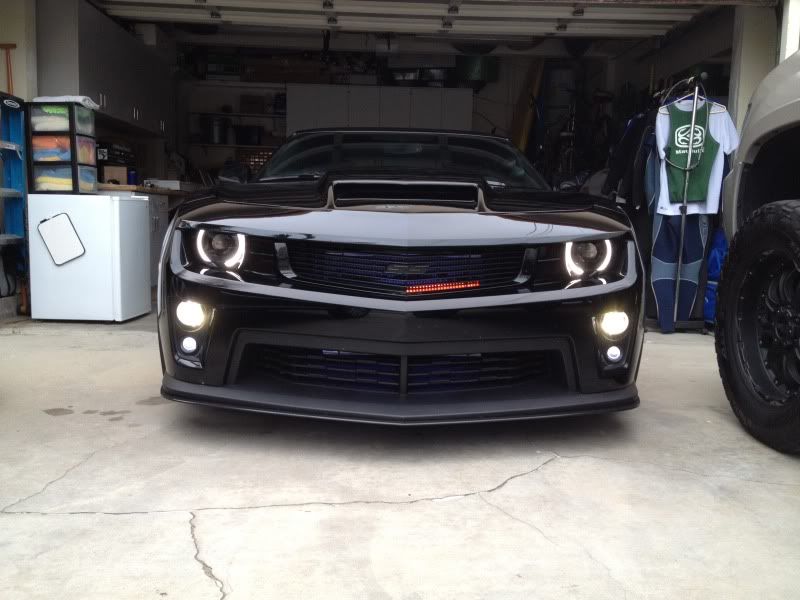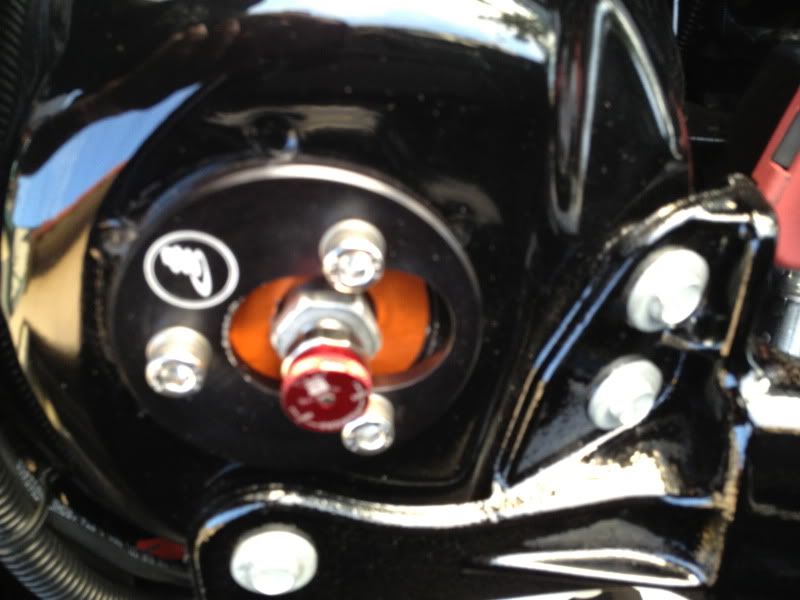 Methanol & Wiper Fluid Bottles in stock location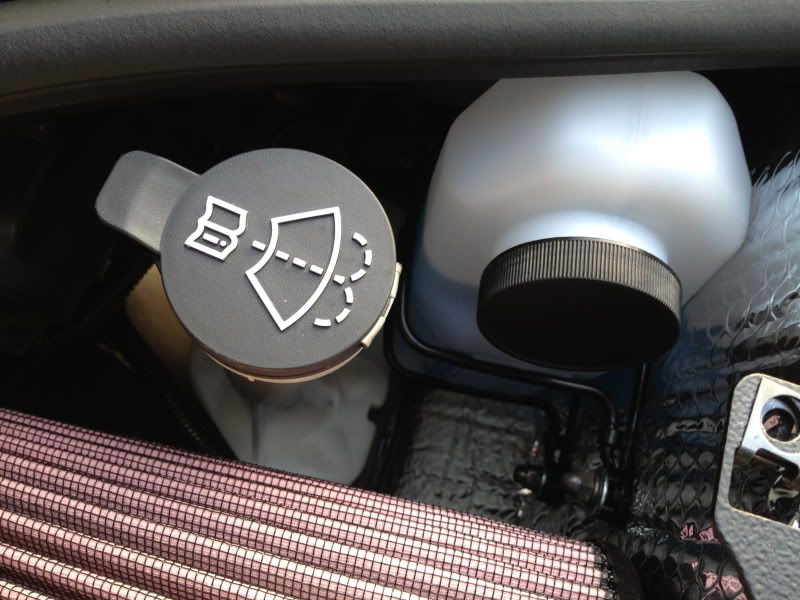 ALKY Control Pump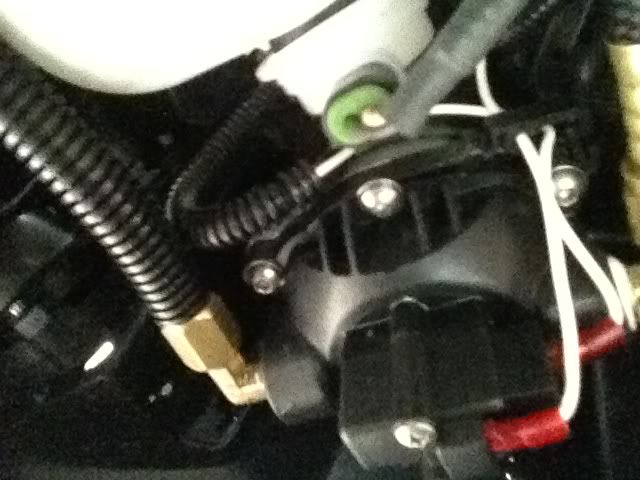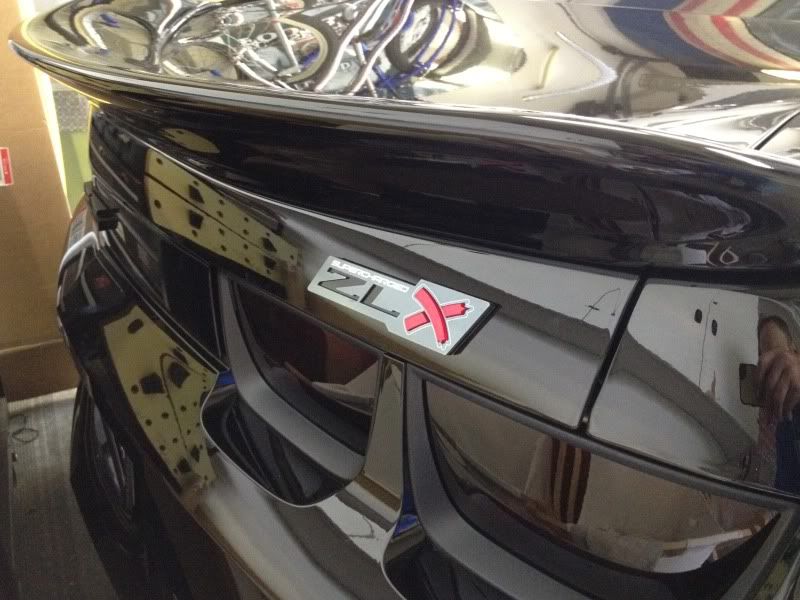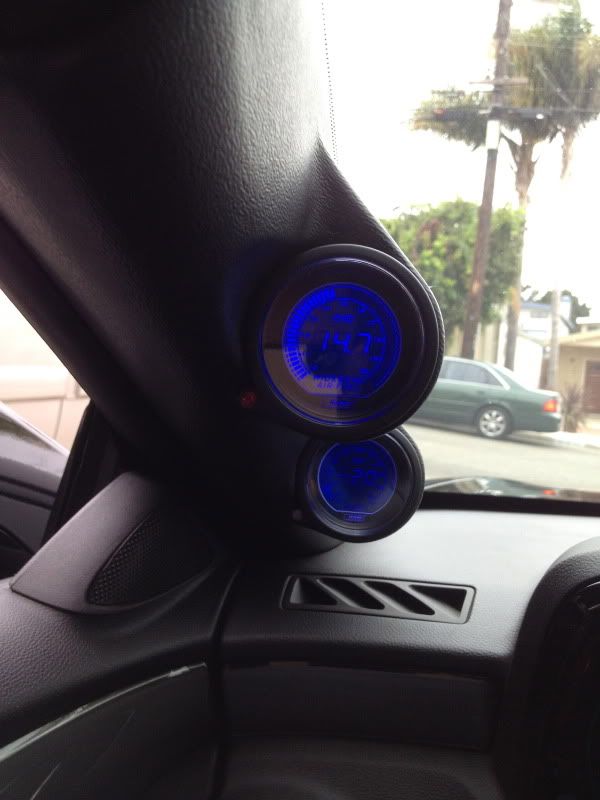 ALKY Control & Valentine 1 switches in center console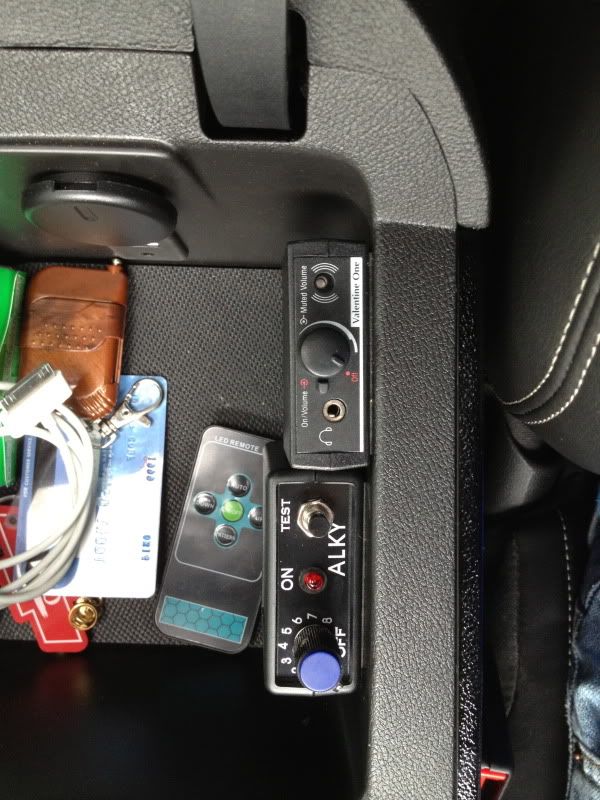 Custom Black Onyx ZLX Hood Cowl Badging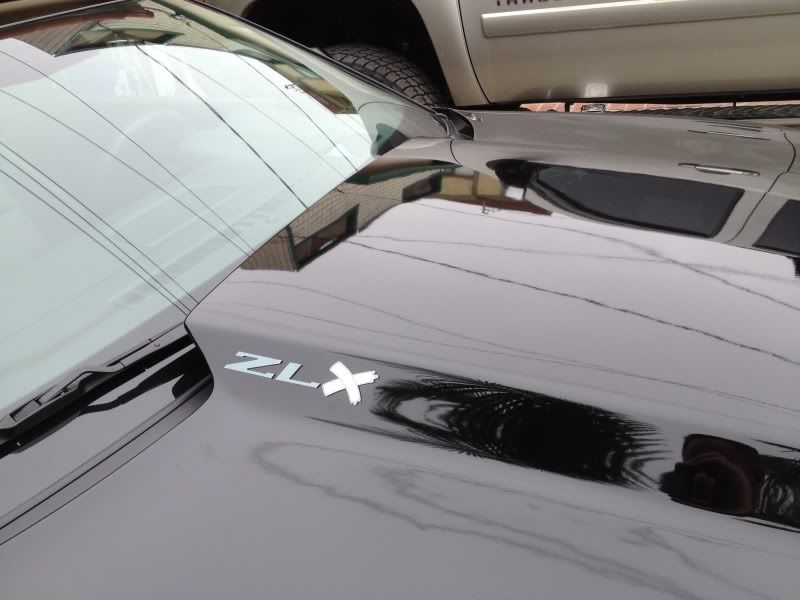 Every wire in car was soldered, glued and heat shrunk, the right way.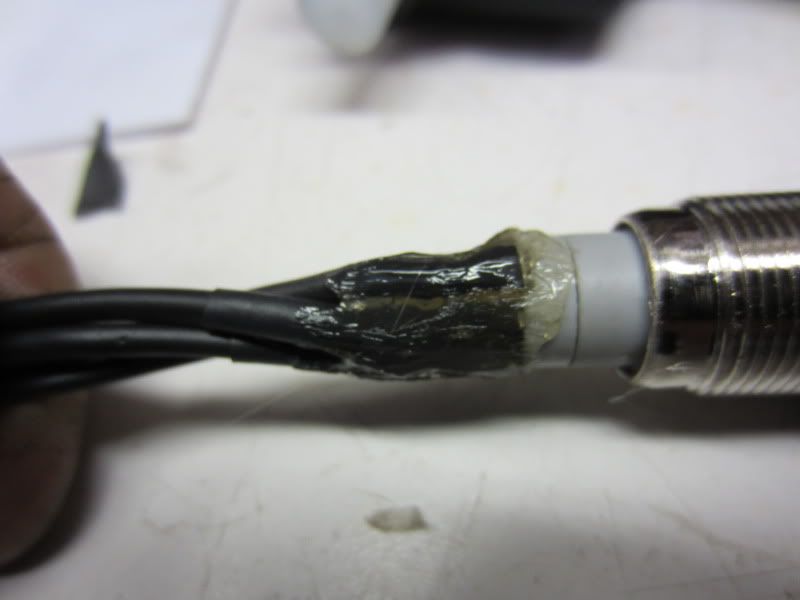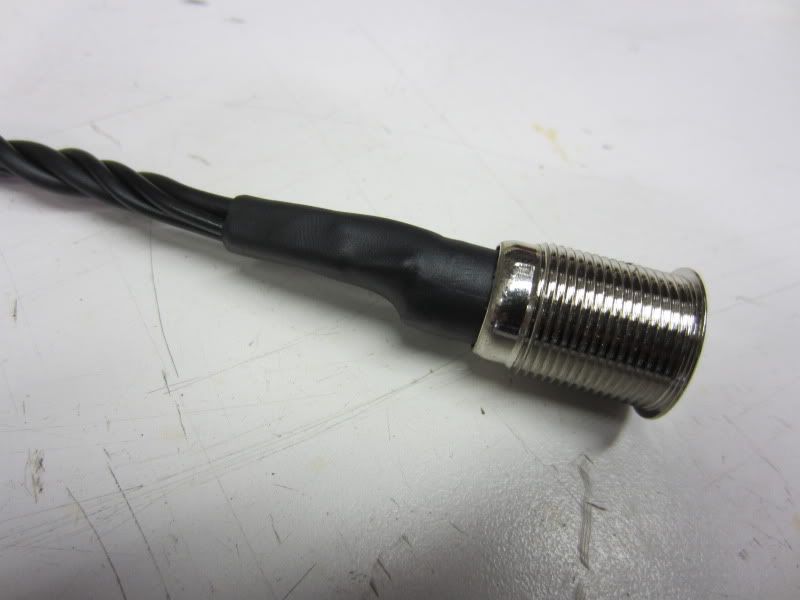 MPD1 Rear Spoiler & Smooth Rear Exhaust Panel, with Black Powder Coated SLP Exhaust Tips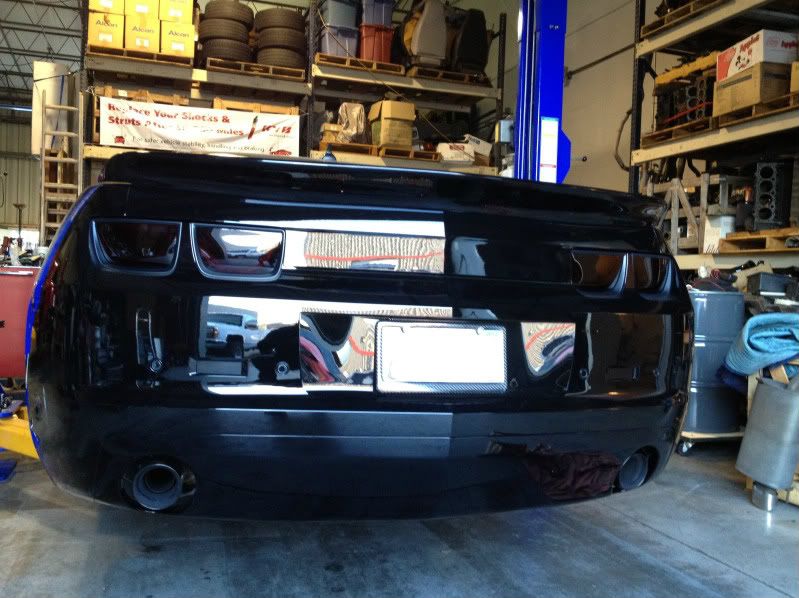 Black Billet Racing Pedals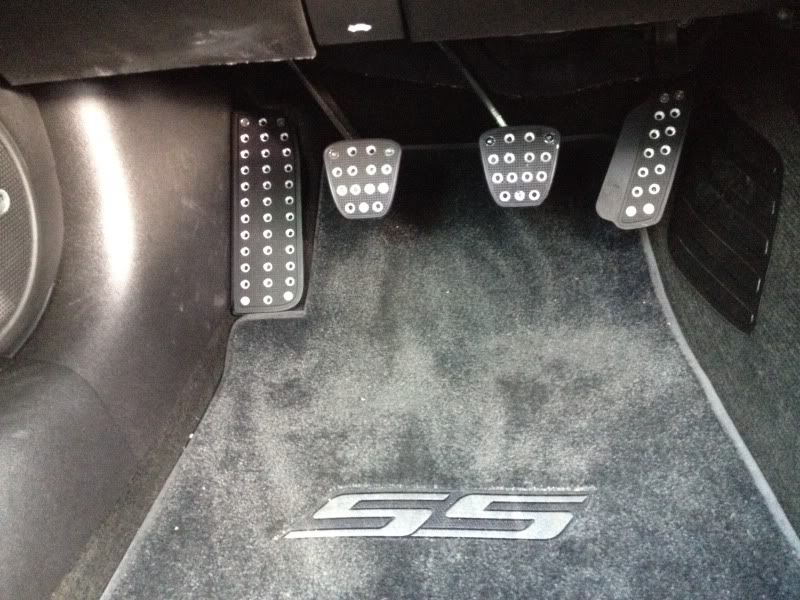 Car has been corner balanced & near 50/50 ratio distribution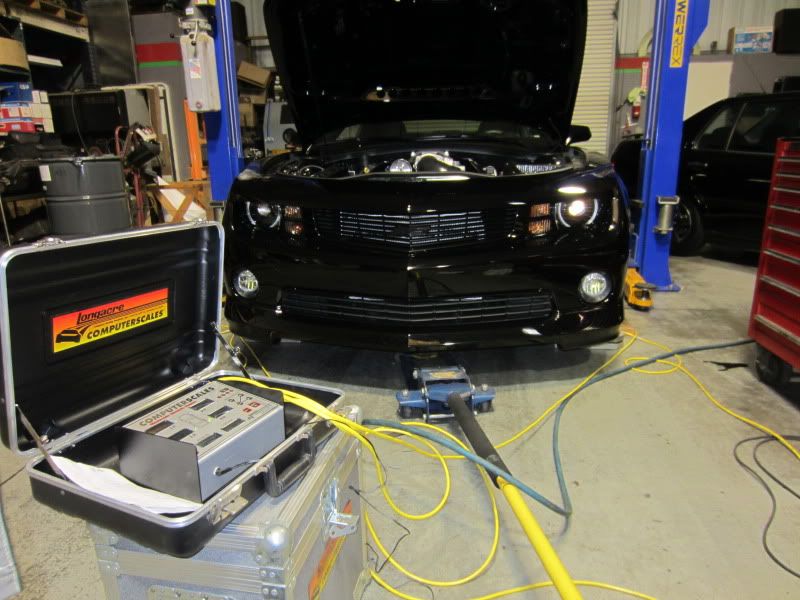 Many more pictures in my thread, and literally 100s of build process pics available