Having a hard time finding a replacement part, anyone able to point me in the right direction?
In this image, the red box is around the plastic (poly?) boot that holds the shifter assembly - guessing for dust/sound: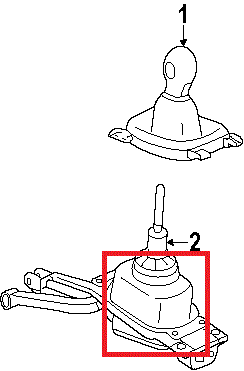 What is this boot called - does it come with the GmPartsDirect.com order "shifter SHIFTER & COMPONENTS, MANUAL TRANS, 3.6 liter" which is $119.75? Really don't want to get a whole new assembly just for that boot...