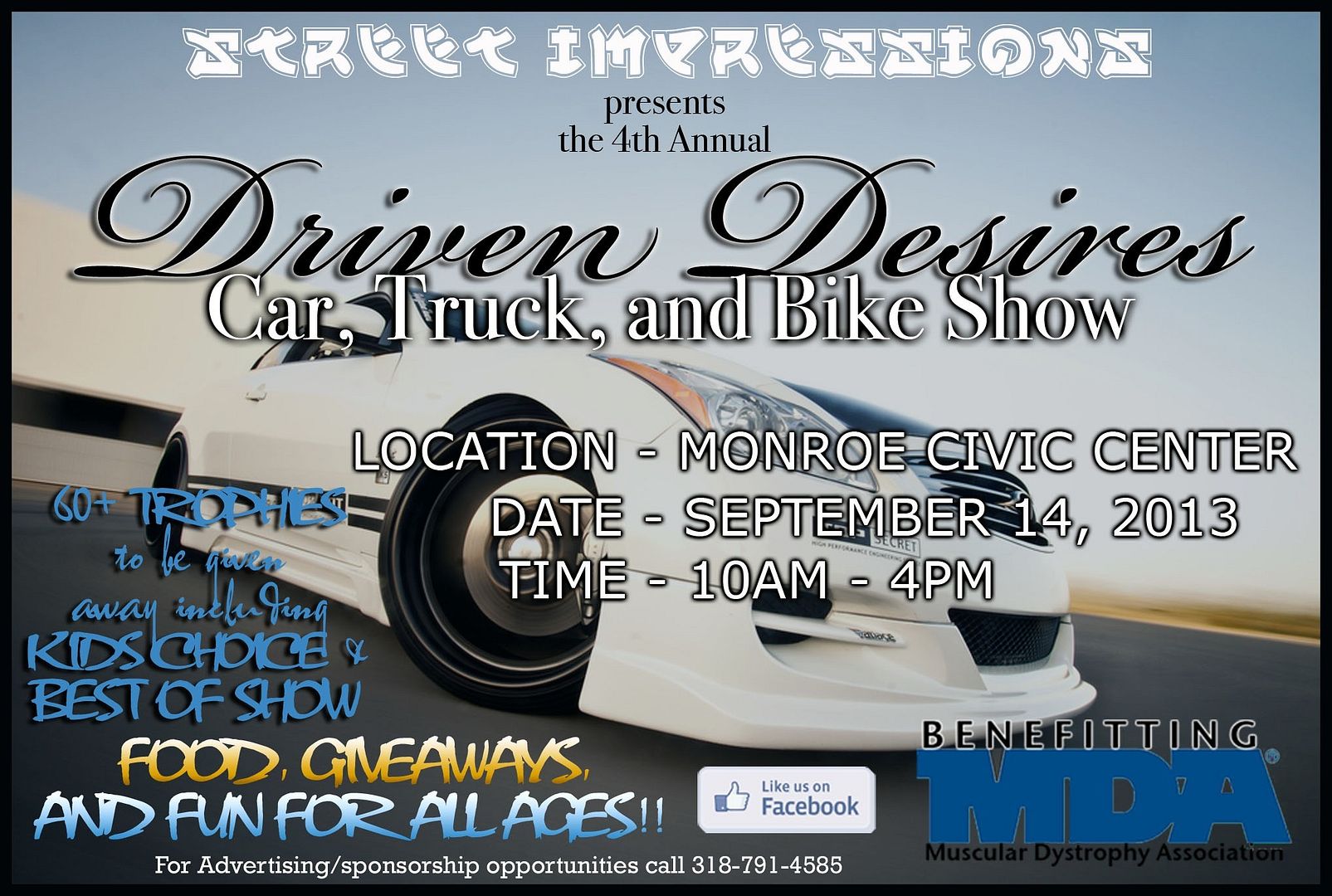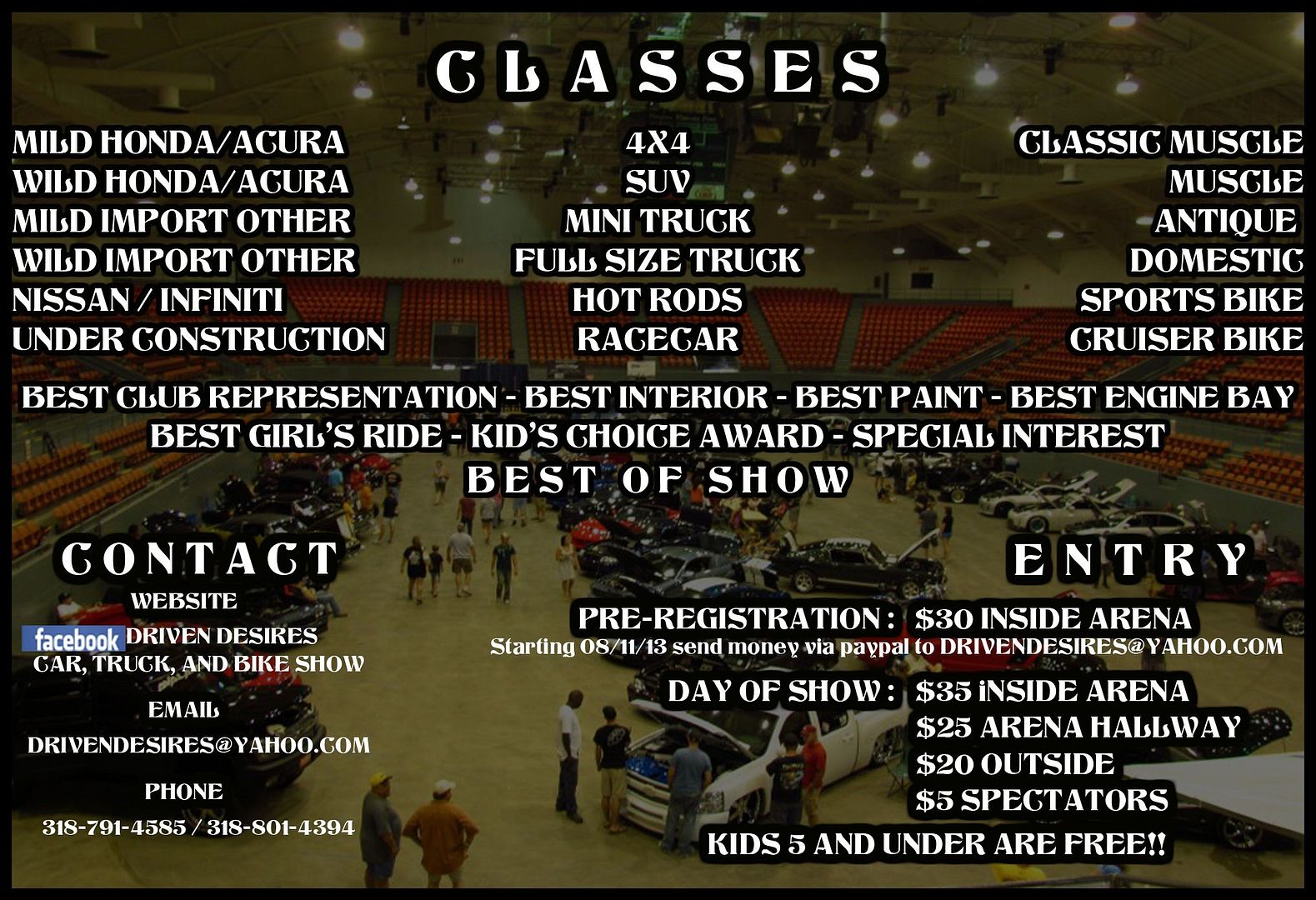 Saturday, September 14th, 2013 is the 4th Annual Driven Desires Car, Truck, and Bike Show in Monroe, La at the Monroe Civic Center Arena. Its a benefit car show to help out the Muscular Dystrophy Association. We have been getting bigger and bigger every year, and would love to have even more people come! It will be from 10 AM - 4 PM. We have over 60 trophies to give away. Classes range from Imports (Honda Mild/Wild, Nissan Mild/Wild, & Import Other Mild/Wild), Domestic, Muscle, Antique, Mini Truck, 4x4, SUV, Cruiser Bike, Sports Bike, ETC. Also we have "specialty" classes that include Best Girl's Ride, Best Paint, Kid's Choice Award, and Best of Show.
Pre-registration Pricing:
$30 Pre-registration in Arena (and will be entered into a drawing for a free t-shirt)
Day Of Pricing:
$35 Inside Arena (if arena doesn't fill up with pre-registration)
$25 In Arena Hallway (still in A/C)
$20 Outside
KIDS 5 and UNDER ARE FREE
Our Pre-Registration starts on August 11th and will end on September 11th. Last year pre-registration for in the arena filled up in a couple of days. If you would like to pre-register, send $30 via Paypal to
drivendesires@yahoo.com
. We would love to have more people show up.
This was the turn out just in the arena last year!