I have read a ton of threads where users have installed catch cans and tried to cap off their oil breather line and they get crazy noises. In my case the noise was happening, but only because my oil breather cap that I put on seemed to have a pressure valve in it.
I am not sure why it has this restrictive cap on it... Could it be to stop any oil that may splash up to not get on the filter? I am not 100% sure, but in the end it was preventing my engine to properly get the air flow it needed with the oil breather line capped off.
But overall the entire reason for this is to remove the 2nd way oil can get into your intake line and into your valves. I think most users do not think to remove this line, but I feel it is important to make sure your engine runs clean and to prevent long term damage that can and will happen to your engine.
Here is the breather line that you need to remove. It is easy to identify as it is the only other line that plugs into your Cool Air Intake. In my case I have a K&N CAI.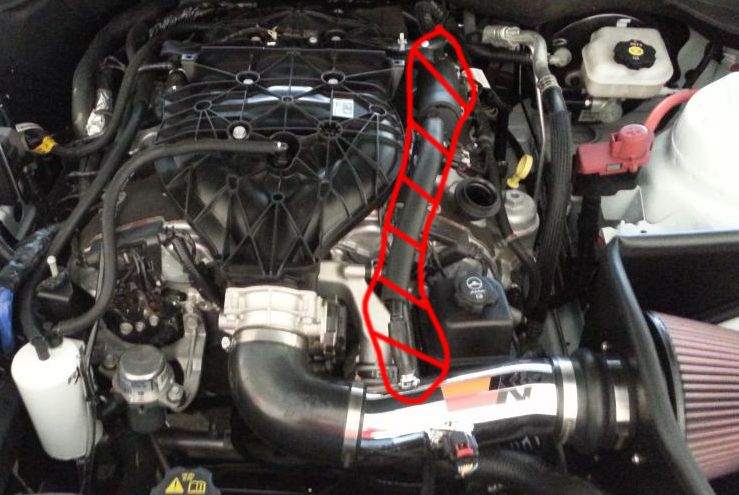 While this is a breather line and is sucking air, it has been seen time and time again that oil finds its way through this line and WILL dump oil into your intake.
This image isn't very clean, but you can see the oil that dripped into my intake tube after just a few months of driving. I found oil in the tube and on the Throttle Body which in my opinion is a bad thing.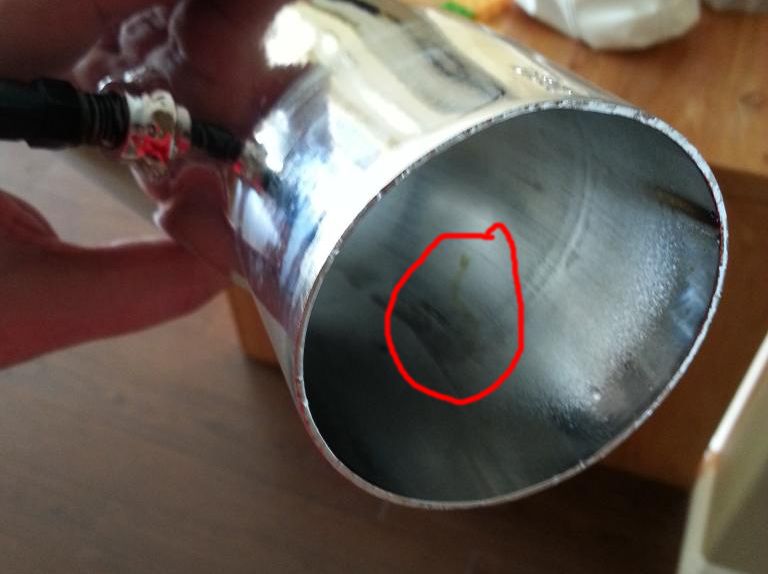 I know this image isn't showing much, but that is just what was in the tube that dripped. Think of the drops that feel and just got sucked into the engine.
So to stop this, I purchased a 3/4" high heat plug and a brass plug to plug the little hole in my K&N Intake.
I removed the long Breather line as seen in this image and pulled off the 4" long rubber tubing to use to hold the plug and cap the old breather inlet on the back side of the engine.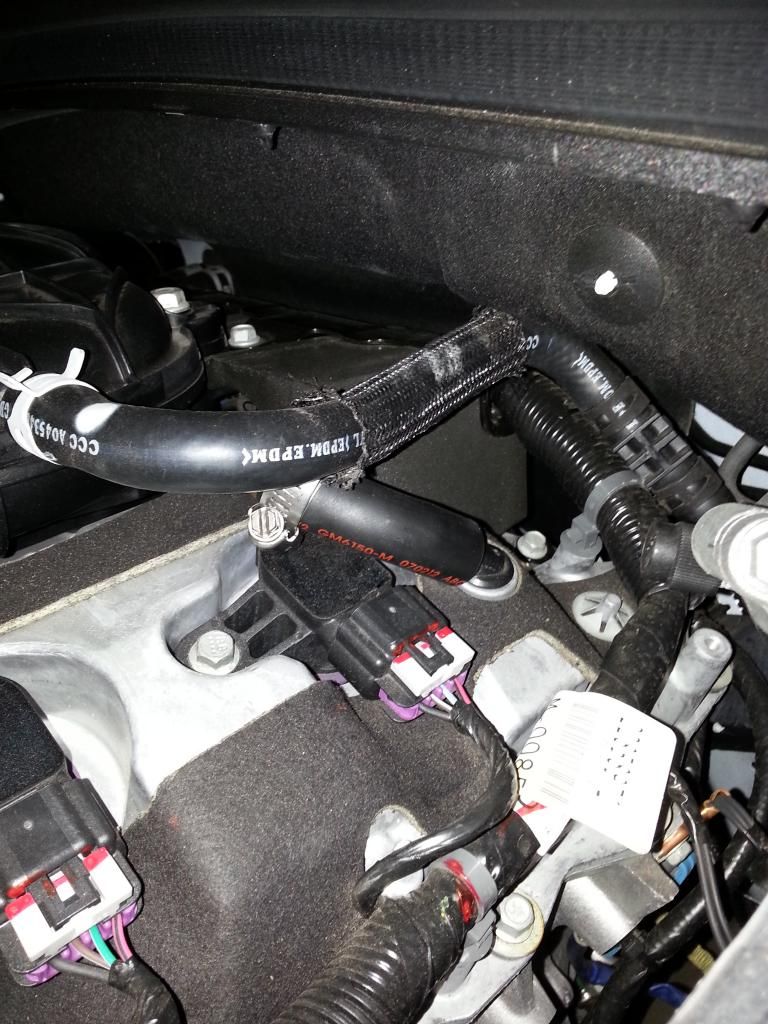 Once I capped that off I installed the oil breather cap and the brass fitting into my CAI to seal it off.
Now this is when I found out about what i think is a pressure valve on the oil breather cap. As when I started the car you could hear a high pitched noise that sounded like sucking and it quickly got louder to the point of me saying 'WTF'. I quickly pulled off the cap on the old breather inlet and you could instantly hear it gasp for air and the noise went away.
This happen each time I started and turned off my car... I used a OBD II reader and the car was also throwing an error for low pressure in the engine. I should of captured a screenshot of it on the Torque app :(
But that was when I decided to look at the breather cap I was using. When I took it off, that is when I noticed it had this brown inlet that had some sort of metal piece on the inside of it.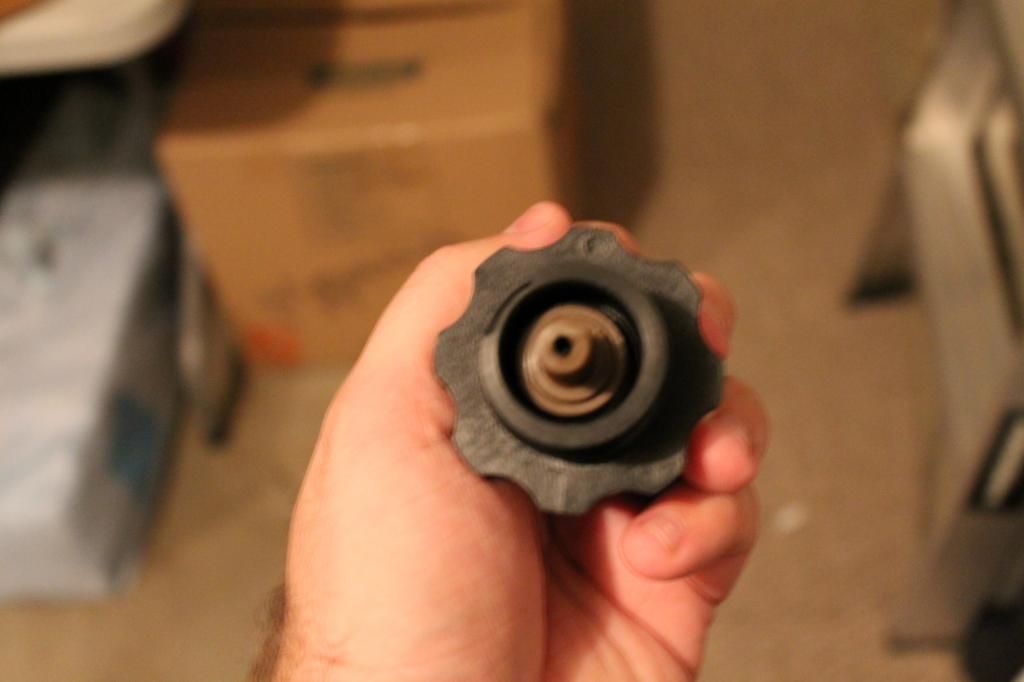 This piece sat flush with the black plastic and when I blew into it our tried to suck air through it, it seemed to be restricted both ways.
I am sure this is by design for once it is under pressure, but that noise was terrible... I took a pair of pliers and simply pulled the thing out.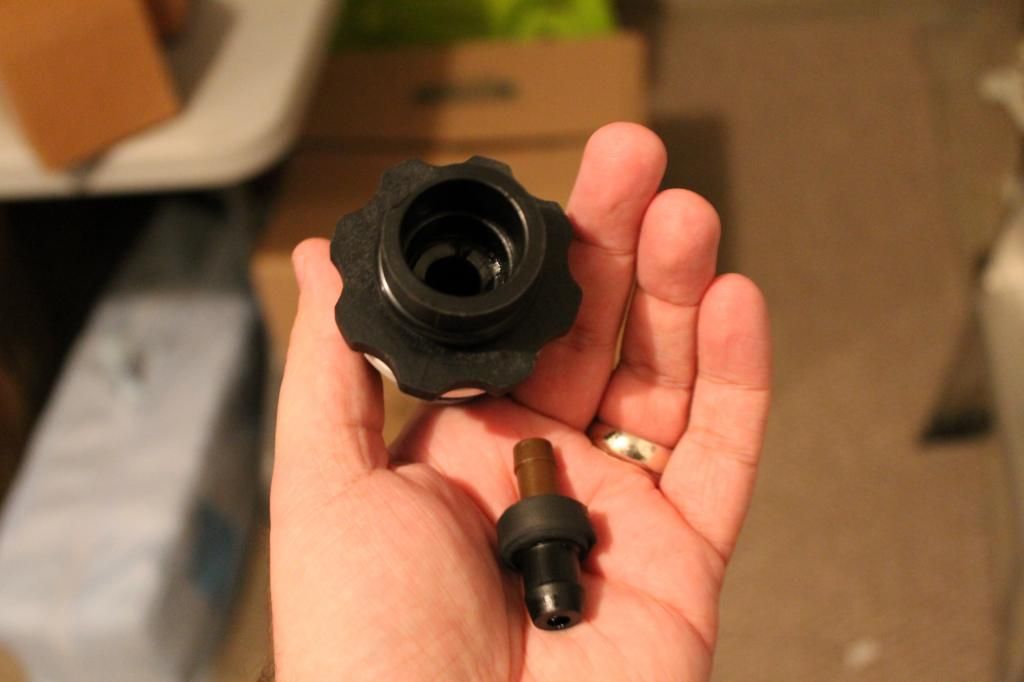 I used a shop knife to clear out some of the glue and residue that was left behind... but after doing that and putting the cap on, the noise was gone!
Overall I am not 100% sure I should of done that, but it fixed the issue and the error that torque was showing is now gone.