Hello there I have and Mr.Wong of Wongs performance engineering in Vancouver have been busy. I just finished a few final touches enough to scramble and take some pics and video yesterday. The car has been dyno tuned yet needs tweaking to the tune some as the initial break in was on a dyno yet you cannot rev that high and get dyno readings WOT on a new engine, and has to have the engine broken in further to do it so I have.
The engine is on its second round of driven BR30 racing oil. It is a 428 ls3 stroker, all forged and balanced, mast windage tray that still had to be modded for the oil pump tube further, katech c5r timing chain, ls2 dogbone dampener, fluidampr 25% UDP balancer, GMPP oil pump high flow, and GMPP ported heads. It has a comp trunion upgrade and 7.4 pushrods as the stage 3 cam from cam motion + a little spec only required that from its base circle as the cam is mellower than my last yet still pretty rowdy and the torque curve is I am sure beautiful as I feel it.
The SS has dual mode, electric power steering, stainless power headers, and CAI with scoop, and a VMAX PTB, and Granatelli wires. I had fun butching up the ebay coil covers to cover it with about 6 hacks with a jigsaw to each making holes to make it so hoses and such could work and the stupid things could go in....Not a recommended thing: The 100$ coil covers are apparently meant for someone who aftermarkets one into a oold car with no AC/heater hoses right by it and etc... And also had to chop off part of the oil fill tube as they built it up like there was no coil mount where it bolted down, general a real PITA and I started it with a air dremel and went to jigsaw as a WTF.... They will be replaced.....lol someday when my wallet is not on fire... lol
Car drives great, the speedhut odb2 shift light is kind of fun to have I have it set low as I am not revving high as I am breaking it in. The car definitely feels great, I accidentally burnt rubber from a stop light with it and it was strong....lol SO this engine replaces my mechanical over rev dropped valve engine and if I was going to do it I wanted it done right.
The cam motion 8620 core with .650 springs is what I chose, the cam stage three "off the Shelf" cam is 223/234 with .603 ( I added .010 for .613), and 578 exhaust and a 114+4 LSA and its definitely a nice driver cam, yet still has the cam surge factor the tight 112 LSA cam has some....
Not that it ever bothered me, yet I wanted a more drivetrain friendly wider torque curve cam and did not want to go real higher than say a .620/.620 or so unlike my last cam and its .675 springs. I can feel it rock and roll at stop lights still and its awesome the best of all worlds, gobs of torque and cammed engine sound or muffled with my Forza three way switch now, and the remote seems to work better than the mild to wilds did.
SO here are some pics of the new ACC stripes and just stuff...... And a video with something in my mouth with a idle clip after my wife cracked me up buggin me in her piggy slippers...... The video has a nice talking finger in it too...... Have a great day everyone!! And yes the monster lt1s clutch feels a lot like stock because it is a modified stack height type of rework of a zl1 clutch I believe with though 700 rwhp capacity and it worked with my stock slave!!!!! I did get the billet bearing support though as I have seen the carnage the plastic stocker causes on here... thank god for preemptive maintenance.
https://www.youtube.com/watch?featur...&v=u6NEyQbdnb4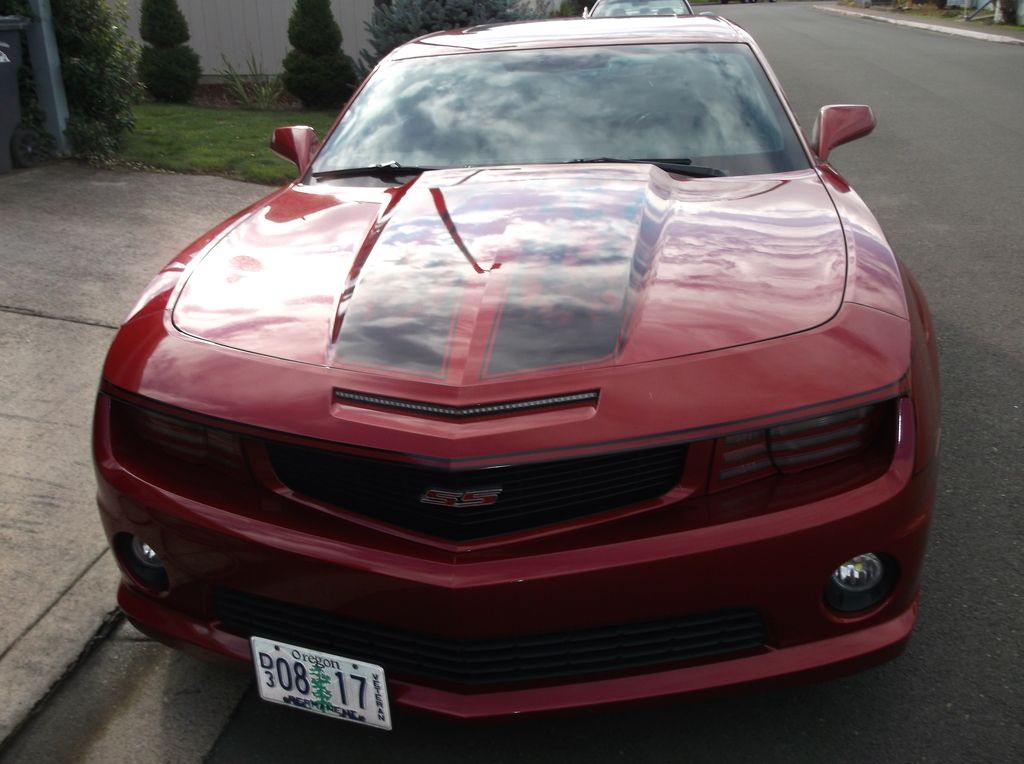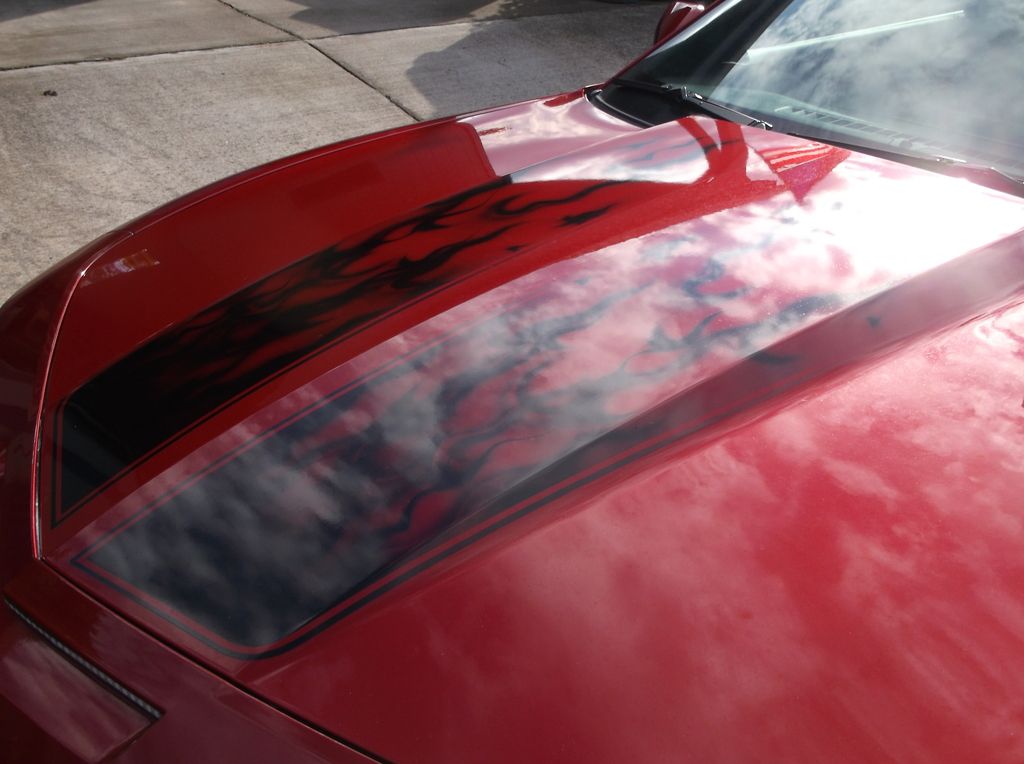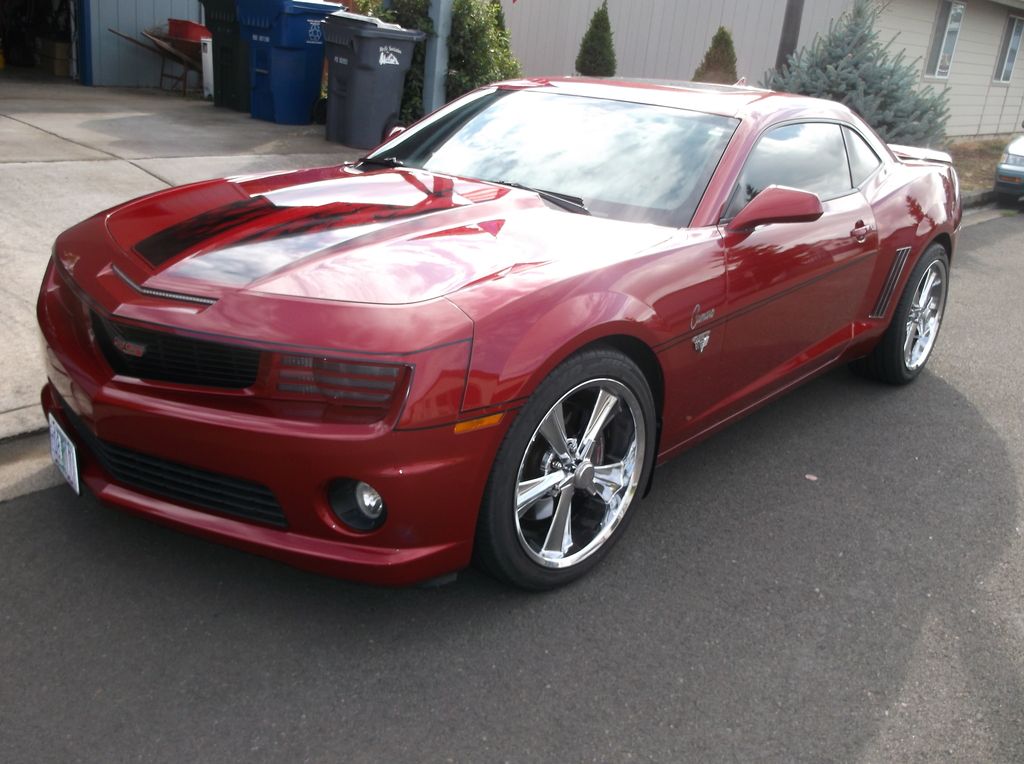 __________________
2013 2SS/RS LS3 M6 ,CRT, NPP, Forged 428 ls3 stroker, GMPP ported heads, Katech chain, Mast windage, Cam Motion Cam, trunnion upgrade, Stainless Power headers HFC, CAI w/kit, Vmax PTD, Fluidampr25% udp, LPW diff cover, BMR strut brace,trailing arms, toes, bushings, Rocket racing wheels,Toyo Proxes 4+, elite catch can, clutch reservoir, dash/body LED, DRL rewire, Sparks billet badges, Forza 3way, tint, MRT louvers, ZL1 spoiler, MGW short throw, Monster dual LT1S clutch, bleeder, support, high vol pump, Speed hut shift light, ACC flames stripes, Driven ls30 oil, NGK TR6IX , Granatelli wires.