$60,000 OBO, that's nearly .50 cents on the dollar spent for a car with 3610 miles, still smells NEW!!!
This was the first SLP (Street Legal performance) Camaro built in California (now located in South Jersey).
Car was ordered as a fully loaded 2SS/RS in October 2011 from Paso Robles Chevy. In the meantime I was working with the West Coast head honcho of SLP to have the SLP TVS 2300 Supercharger, Loud Mouth II Exhaust & X-Pipe ready while they found the car. I didn't want all the SLP (Overpriced) bells & whistles, as I knew Cunningham Motorsports would be doing the full build from ground up. Rear Wheel HP goal was 650-700 safely, and to do so almost every stock piece had to be swapped out. The build took roughly 13 months and 1100 miles were put on the car while it was stock waiting for SLP to ship the parts. So actually the Maggie has 2500 miles on it and many of the performance parts have even way less miles on them. For instance, the McLeod Twin Disc RXT clutch just finished the break in period of 500 miles, as did the GForce 1000 HP axles. Supercharger has 3 year/36,000 mile warranty and the Camaro still has it's basic bumper to bumper warranty. Drives like stock until your right foot goes down, then the party begins!
The car was built to handle power & be as bullet proof as possible, addressing any and all questionable issues that could arise from the increase in HP. It was built with an open checkbook and I have many parts that haven't even been put on the car yet, mostly cosmetic, with the exception on Granatelli Extreme Slotted & Dimpled Rotors & Hawks HS pads which I may have installed this week.
I have receipts totaling in excess of $60-65K, besides the $40K sticker price. All of which are in a 4" binder with plastic sleeves and I have 100s of pictures on file of the build. So you can see I have well over $100K into this vehicle and it shows. The car has been in
GM High Tech Performance Magazine (April issue), Camaro Performers (May Issue) and was selected out of over 5000 cars to be featured on display indoors at the GM Nationals in Carlisle, Pa with 30 other cars representing different eras, with mine being the latest model, and already asked to return for 2014 (Letter in hand)& 3 1st place trophies out of 3 car shows
Kelly Blue/Black Book values the Stock version of the car by private seller at $35-36K in Excellent Condition (which it is), and in checking dealership pricing that's around where they're selling them for, except none have as low miles as this one.
Here's a synopsis of the build, pictures and videos:
Performance
*SLP Magnuson TVS2300 Supercharger(3yr/36K Warranty) with Innovators West 8 Rib Billet Pulley Conversion, 3.6" Blower Pulley, and Rear OD Cog Drive.
*Mild CMS Spec Custom Comp Cam & all included upgrades, springs, valves, etc.
*Cam Retainer Plate
*CHE Rocker Arm Upgrade
*BTR LS Chromoly Hardened Rods & Pistons
*BTR Extreme Springs Kit
*Cloyes Heavy Duty Timing Chain Kit
*Kooks Black Powder Coated Ceramic Coated Long Tube Headers with SLP X Pipe
*SLP LoudMouth II Exhaust
*Mcloed RXT Twin Disc Clutch
(Just finished 500 mile break in & feels better than stock, but will hold 1000 HP)
*GForce 1000 HP Axles
(Lifetime Warranty)
*Eaton Detroit TruTrac Differential with BMR Poly-Urethane Bushings
*ARP Head Bolts & APR Bolts throughout
*Injector Dynamics 850cc Injectors
*160* Thermostat
*Powder Coated Jannetty Racing Super Tensioner
*ZL1 Fuel Pump with ADM Fuel Pressure Control Module
*1LE PCV Oil Separator
*NGK 6 Spark Plugs
*Granatelli High Performance 80 K Coil Packs & High Performance 0 Ohm Wires High Temp
*RX Monster Catch Can with Black Braided Aeroquip Lines & Black AN Fittings
*Ported, Painted 92 mm Throttle Body
*ALKY Control Methanol System using Stock Windshield Washer bottle to hold Methanol. Smaller .5 Quart washer bottle mounted right next to it for Washer Fluid.(On/Off Controls located in center console)
*Hurst Leather Wrapped Short Throw Shifter

*Custom Hydro Coated CAI Open Lid Cold Air System for True Ram Air Induced made to work specifically with Z-Force Ram Air Hood
*Synthetic Mobil One Oil Changed every 1500 miles with Magnetic Gold Plug
*Auto Meter Dual Gauge A Piller Pod with ProSports Air/Fuel & Boost LED Gauges
*Brembo Four Piston Brakes with Granatelli Stainless Steel Brake lines
*RPI Painted Glossy Black Dipstick
*Other Fluids maintained with Amsoil Products
*SLP Blackwing Airbox included, as are all stock parts
Suspension
*Pedders Camaro Street 2 Xa 30 Degree Adjustable Coil Over System with Full Accentric Alignment Kit Camber Bolts
*Pedders FE4 ZL1 Sway Bar Conversion: Adjustable 27mm Front & 32mm FE4 Rear bars with Front & Rear Endlinks
*Pedders Differential & Rear Bushes
*Pedders Front Upper & Lower Arm Bushings
*Pedders Front Radius Arm Bushings
*Pedders ZL1 Rear Toe Arms
*Pedders EP1200 Cradle Bushings
*Pfadt Camber/Castor Plates
*Pfadt Front Trailing Arm Street Spherical Bearings
*Pfadt Rear Trailer Arms with Polyurethane Bushing & Anodized aluminum sleeves
*Pfadt Rear Tie Rods & Bushing Kit
*Pfadt Trailer Arm Bearings
*1G Granatelli Suspension Brace
*BMR Poly-Urethane Sub Frame Mount Bushings
*Includes 1st prototype of Pedders Camber plates (Not Installed)
Exterior & Engine Bay Modifications
*MPD1 Z-Force Ram Air Hood
*MPD1Rear Spoiler
*MPD1 Smooth Rear Exhaust Panel
*3dCarbon Ground Effects
*3dCarbon Front Fender Vents
*ZL1 Front Bumper Conversion with Oracle Red & White LED Lighting hidden in & behind grille with remotes, Oracle P13W Plasma DRLS & Fog Lights
*APR Carbon Fiber Front Splitter with Stainless Steel Support Rods
*Oracle 7 Color Halo Lighting on Headlights & DRLs with RF Remote (Headlights & DRL Halos can change into 7 different colors & multiple patterns)
*Custom Painted & SUPERCHARGED Lettered Strut Tower Brace
*Custom Painted Gloss Black Speedo/Tach Bezel, Steering Wheel Bezel, Center Console & Center console long strips.
*Oracle Lighting 9 LED Board
*Red & Blue Ambient Footwell Lightning
*Oracle Hi-Intensity LED Tinted Reverse Lights
*Showstopper Ghosted LED Side Mirrors
*Matte Black Tail Light Bezels
*Smoked Tail lights (Painted not tint)
*Custom Hydro Coated Radiator Shroud, Fuse Box Cover and SLP SUPERCHARGED Engine Covers (By EmblemPros)
*Black Billet Locking Camaro Fuel Door
*All retaining Hardware has been replacing with Stainless Steel Hex Bolts & Washers
*Matte Black Showstopper Radiator Cover
*Showstopper Black Billet Custom Battery Terminal
*Showstopper Matte Black Brake Fluid Reservoir Cover
*Showstopper Black Billet Reverse Light Surround
*35% Tint
*Custom Black Onyx Supercharged ZLX Badge on rear bumper & ZLX lettering in Black Onyx & Stainless Steel on Hood Cowl.
*Black Chrome SLP Fender & Trunk Badging direct from SLP as prototypes
*ZL1 Rear Wheel Well Guards (Not Installed)
Wheels & Tires
*Custom Powder coated Matte Black 20" TSW Nurburgring Wheels 9" Front & 10" Rear
*Nitto Invo Tires P275/40/20 Front & P315/35/20 Rear
*300 miles on set
Interior Modifications
Custom built sound system by Antidote Peformance of Anaheim, CA Includes:
*Pioneer 7" Touchscreen AVIC-Z1406H Navigation Receiver with Schosche Touchscreen HVAC, Door Looks, Hazard and Heated Seats function
*Monster Wire with 24K Connections
*Full Floor & Trunk DynoMat Sound Deadening & Thermal Protection
*Custom Black High Pile Trunk Carpet
*6 Speaker Morel Supremo Speakers with Black Onyx Custom Speaker Badges
*Custom Fiberglass Trunk Mounted Leather Wrapped & Stitched 10" Image Dynamics Sub Woofer
*Custom Fiberglass Black Leather Wrapped & Stitched Amp Board with ARC Audio 5 Channel 500 watt Amplifier
*Custom Blue Oracle Trunk Lighting
*CipherAuto Powder Coated Harness Bar with CipherAuto 4-Point Black 3" Racing Harness(Not Installed)
*ZL1 Black Metallic Door Panels, Custom Painted Gloss Piano Black Dash Strips, Tach/Speedo Bezels, Steering Wheels Bezels, Center Console Center Section, Long Center Console Strips.
*Glossy Painted Heritage Grille with Gloss SS Emblem and also Glossy SS Emblem on Rear
*Valentine 1 Radar/Laser System with display in rearview mirror & custom roof liner matching pod to house unit & Control Center in Center Console.
*Showstopper Black Billet Cup Holder Insert
*Showstopper Black Billet Door Lock Bezels & Pins
*Lloyds Premium Black Carpet SS Mats, Custom Black Powder Coated Diamond Plate mats with ZLX Logo, and stock mats.
*Matching Custom, Black Powder Coated Door Kick Panels with ZLX Logo
*Custom Black Plush Trunk carpet
*Advanced Composite Specialities Custom Painted Imperial Blue Metallic Rear Decklid Interior Cover with 2 LED Spot lights
*Upgraded Stainless Bolts through out.
*Black Billet Under Seat Fire Extinguisher Bracket
*Black Chrome 2.5 LB Halguard Dry Agent Fire Extinguisher
*Custom Made Black Onyx Morel Supremo Audio Speaker Badges to replace stock Boston Acoustic Badges
*Black Billet Gloss Center Speaker Ring
Includes all Receipts, Window Sticker, Leather Bound Owner Manual, 2 Sets of Keys & 2 Custom Showboards costing $600+
Car was last tuned right around 690 RWHP & 660 RWTQ on a conservative Mustang Dyno
Idle
OD Cog Drive Rev
Valentine Radar System in Rearview Mirror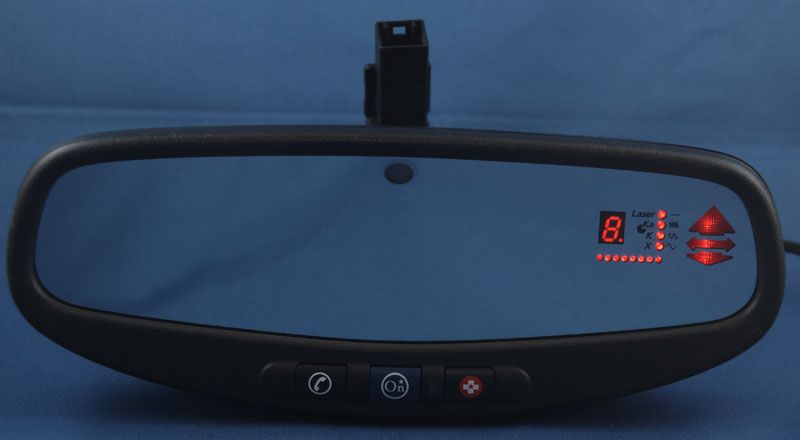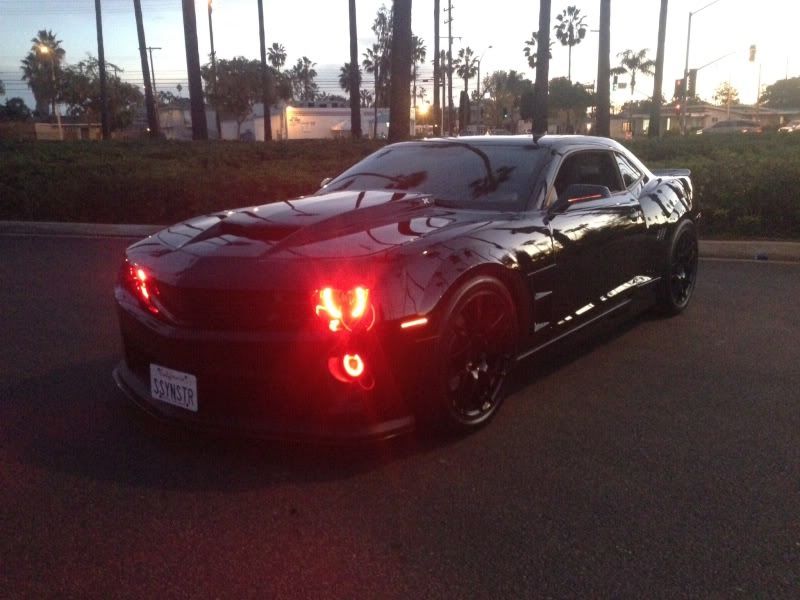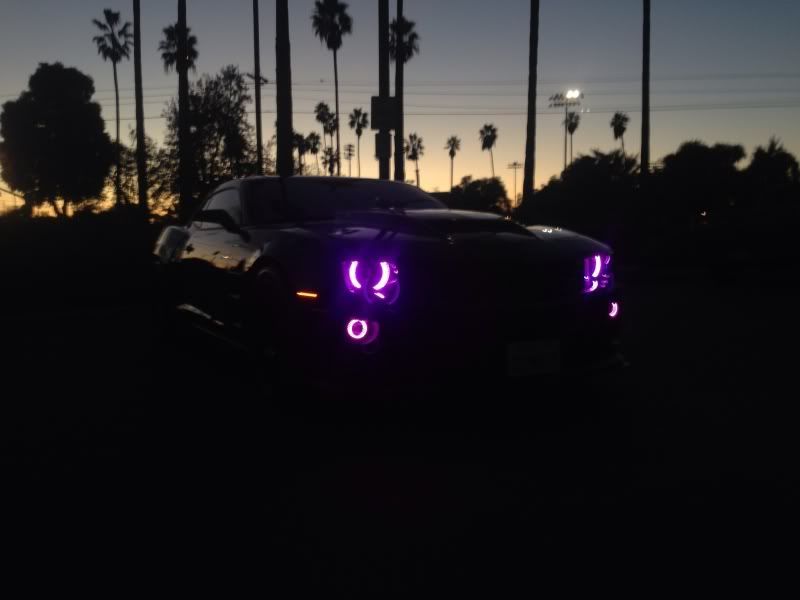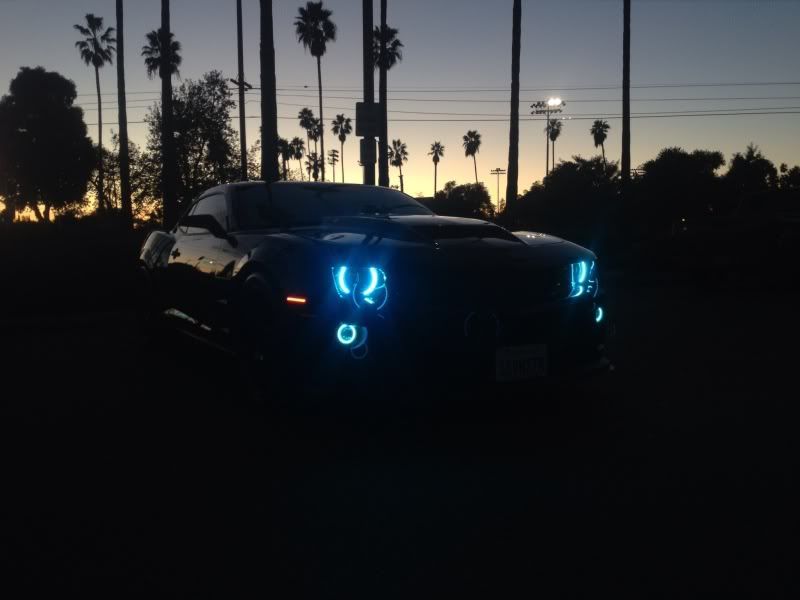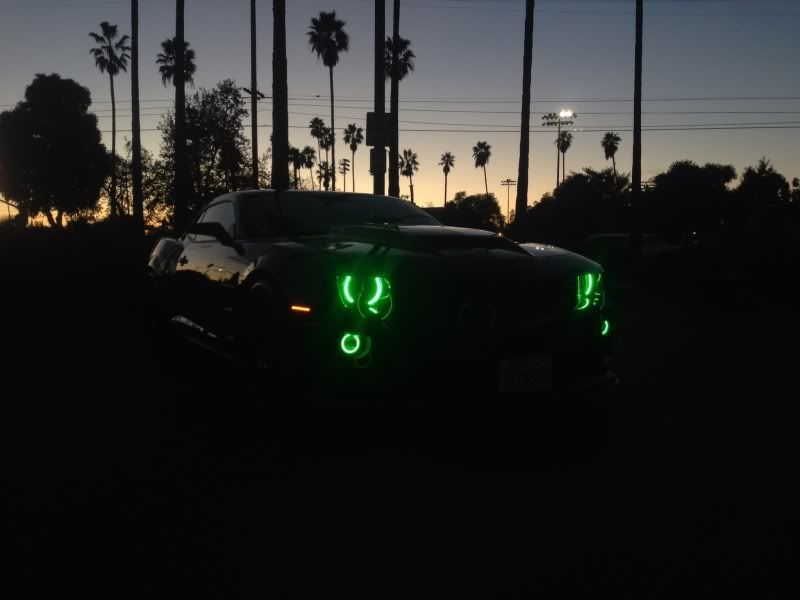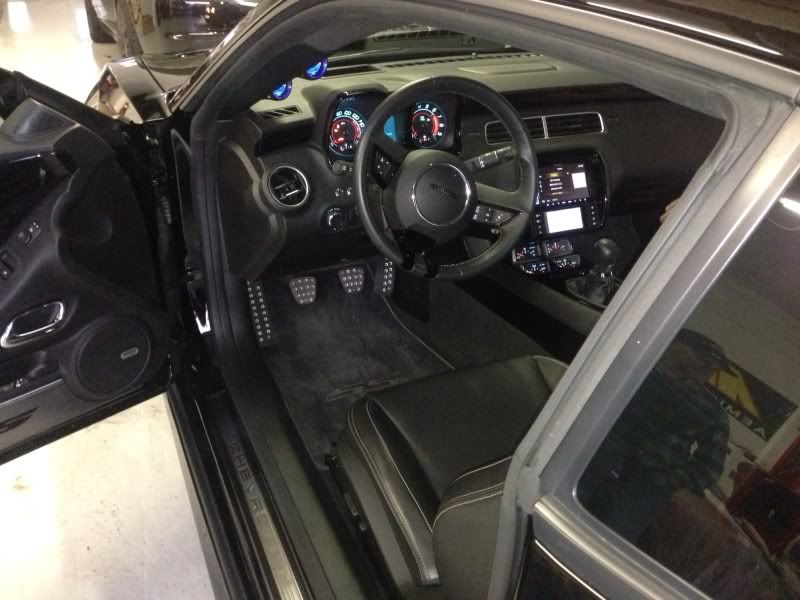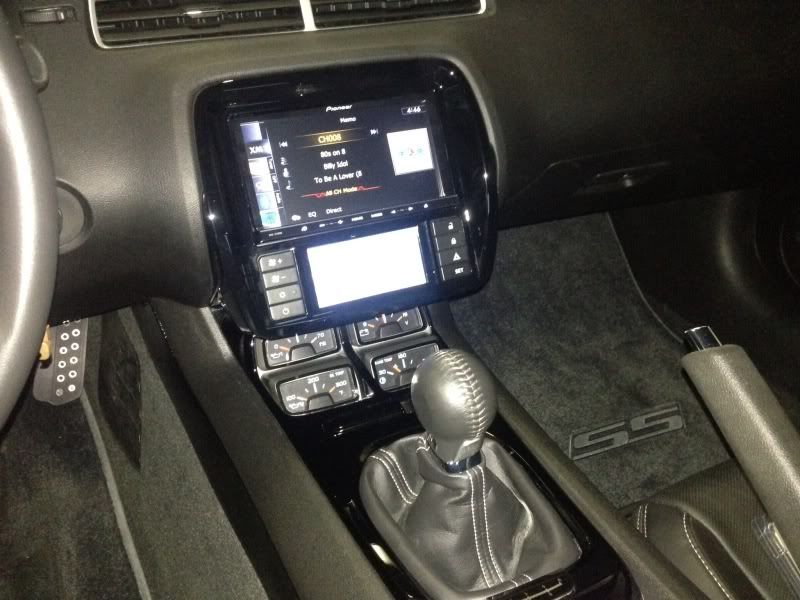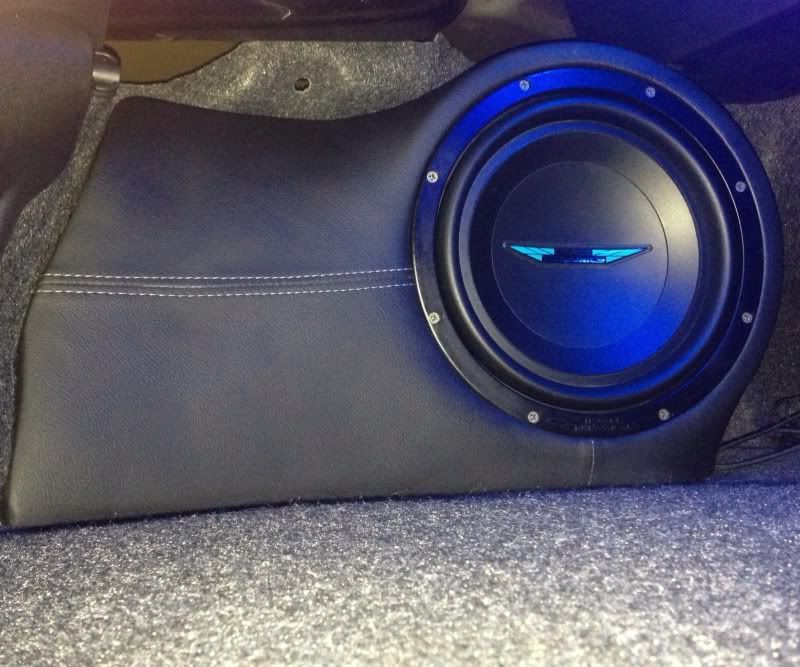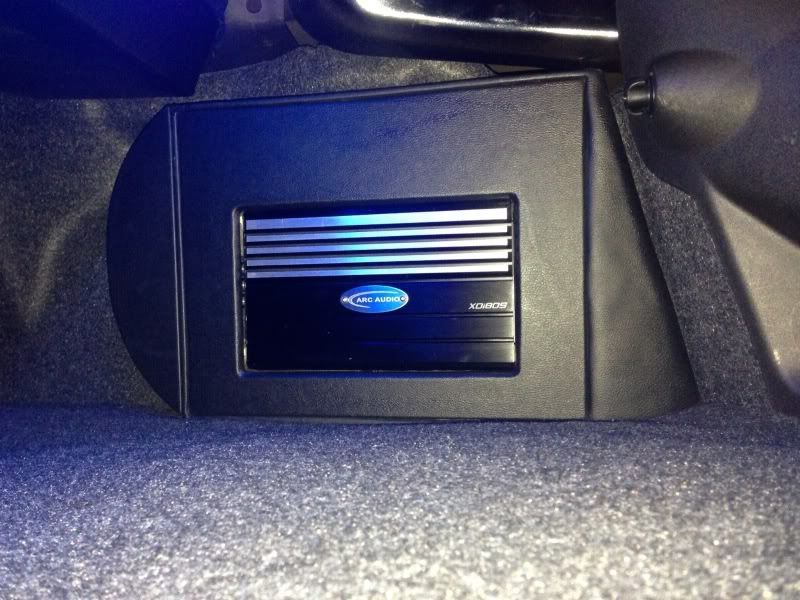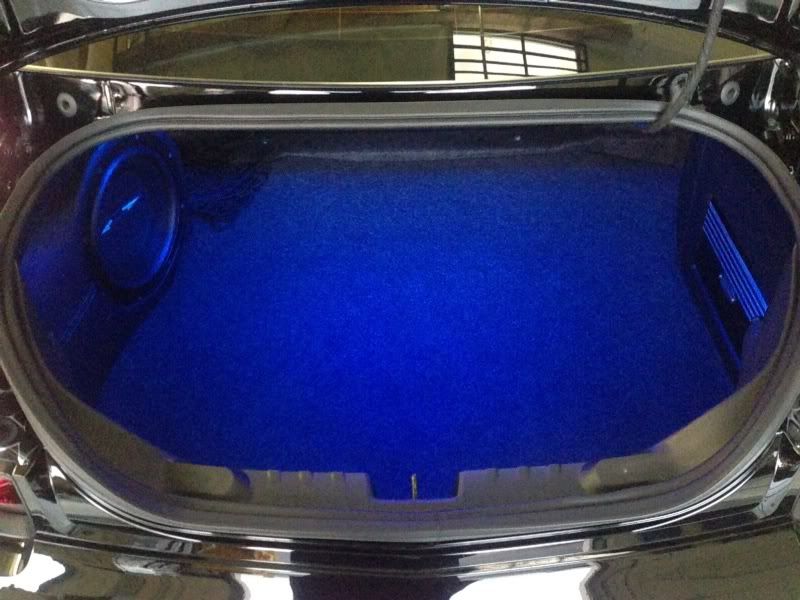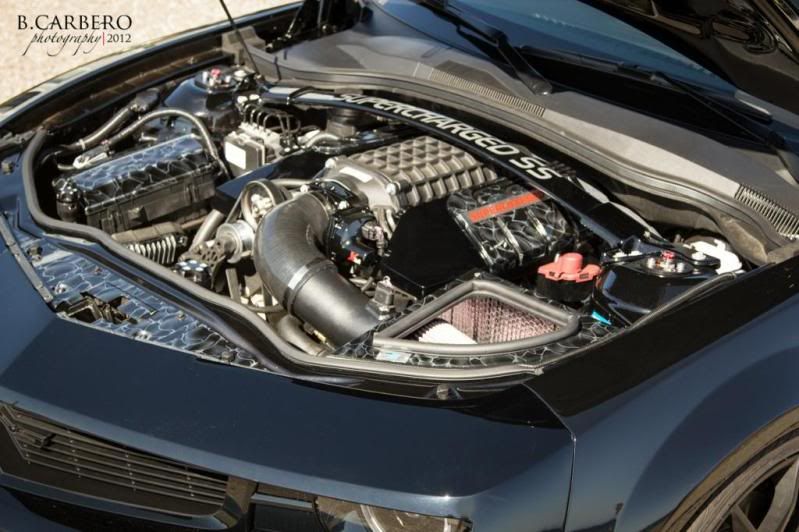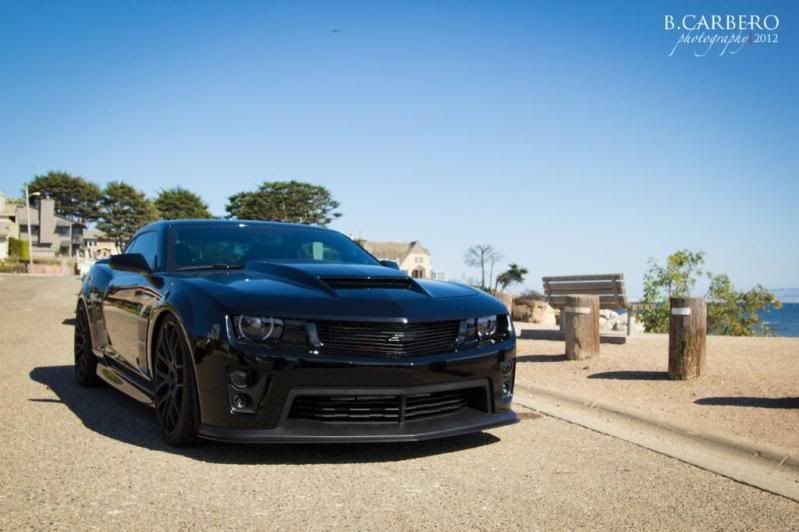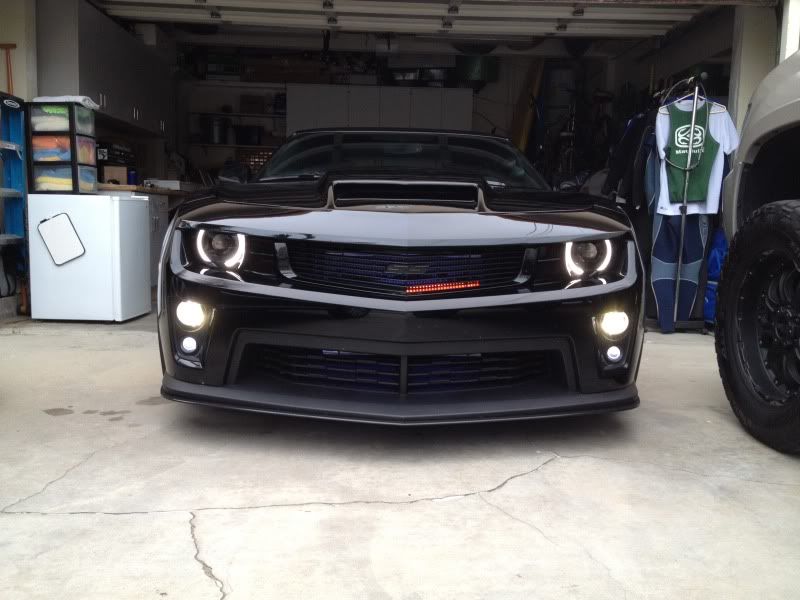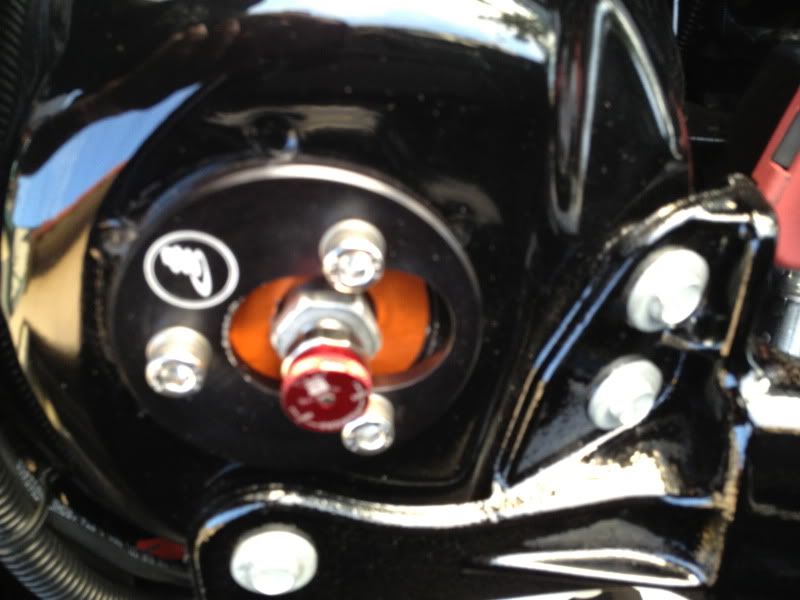 Methanol & Wiper Fluid Bottles in stock location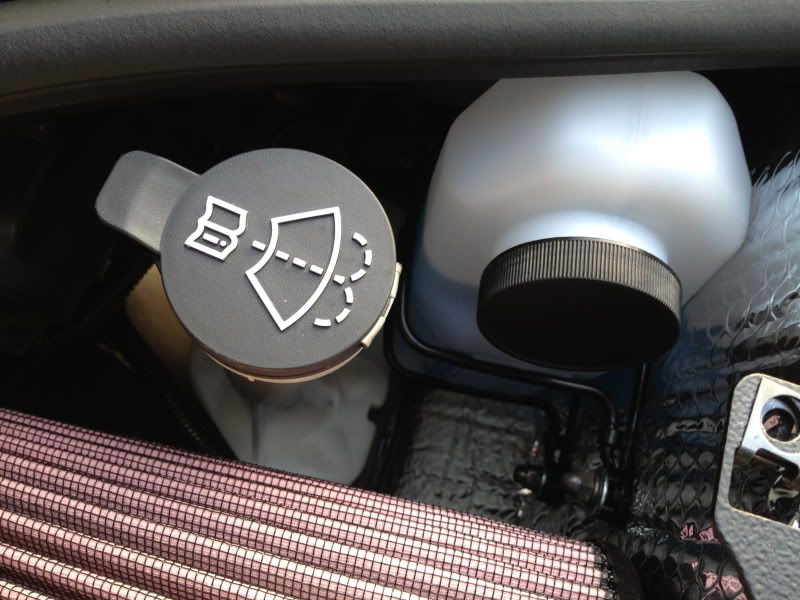 ALKY Control Pump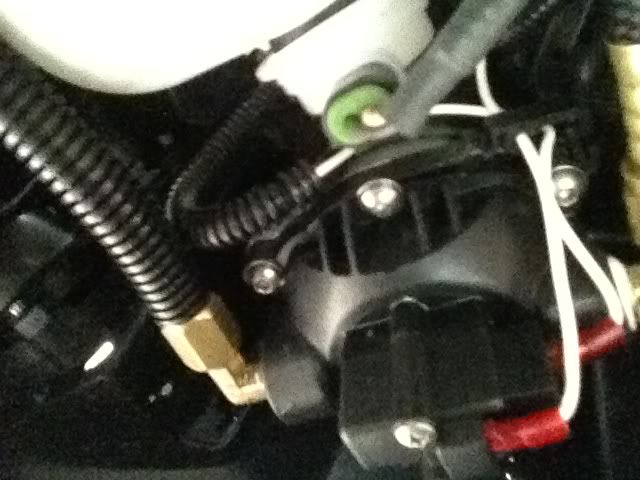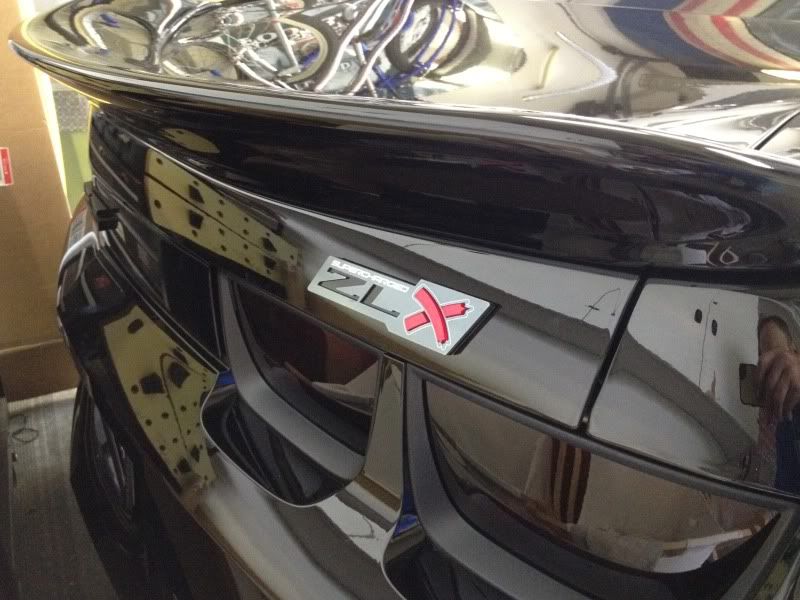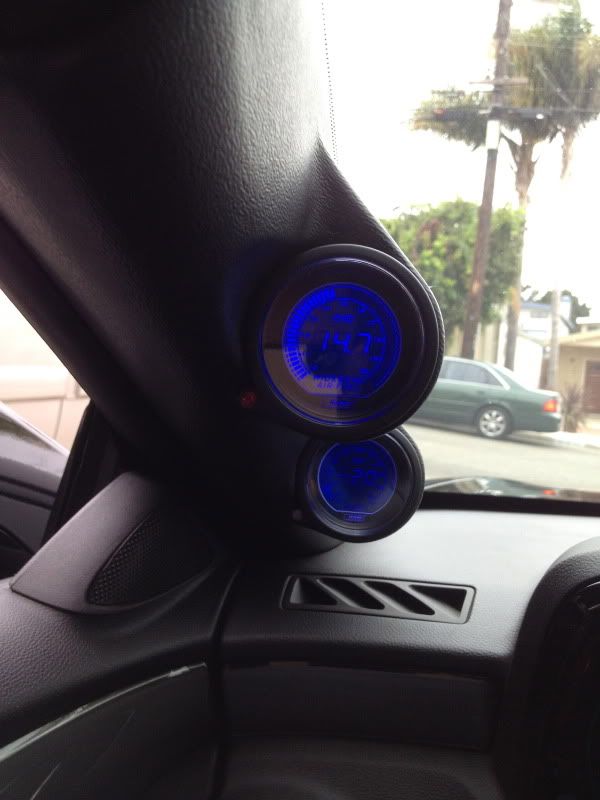 ALKY Control & Valentine 1 switches in center console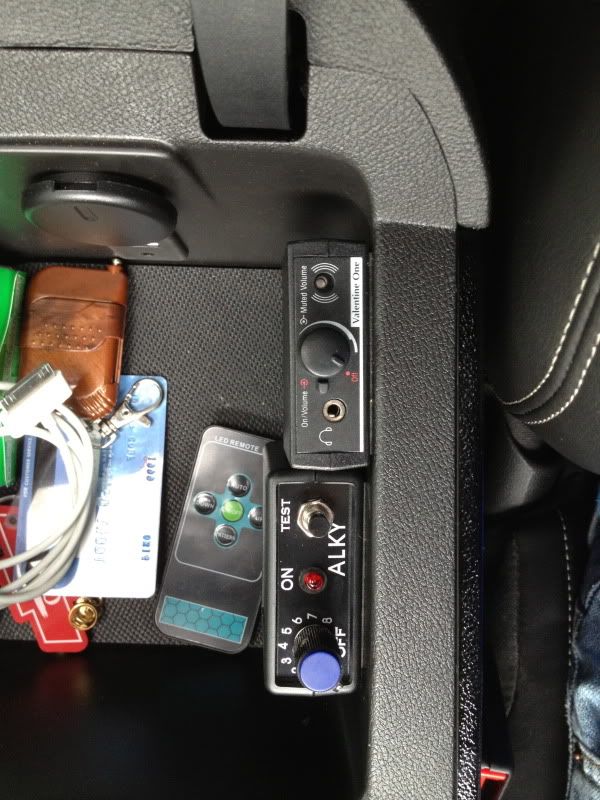 Custom Black Onyx ZLX Hood Cowl Badging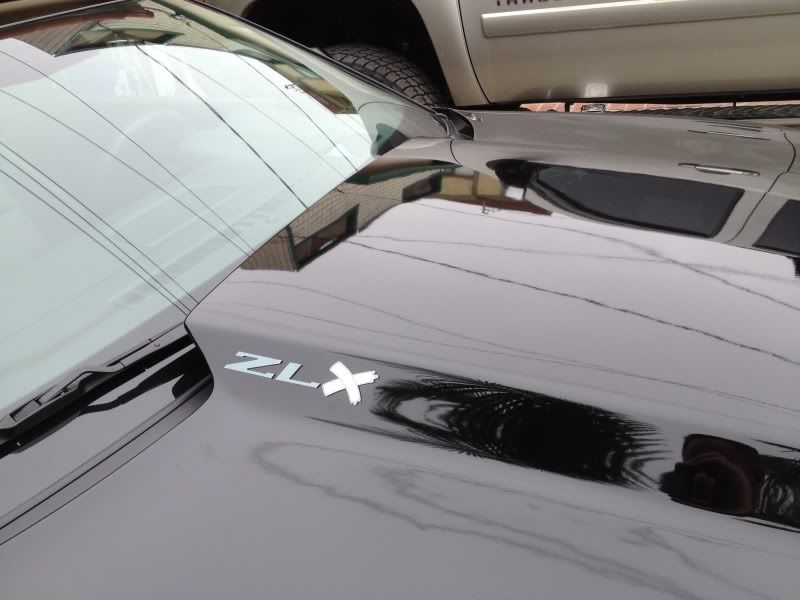 Every wire in car was soldered, glued and heat shrunk, the right way.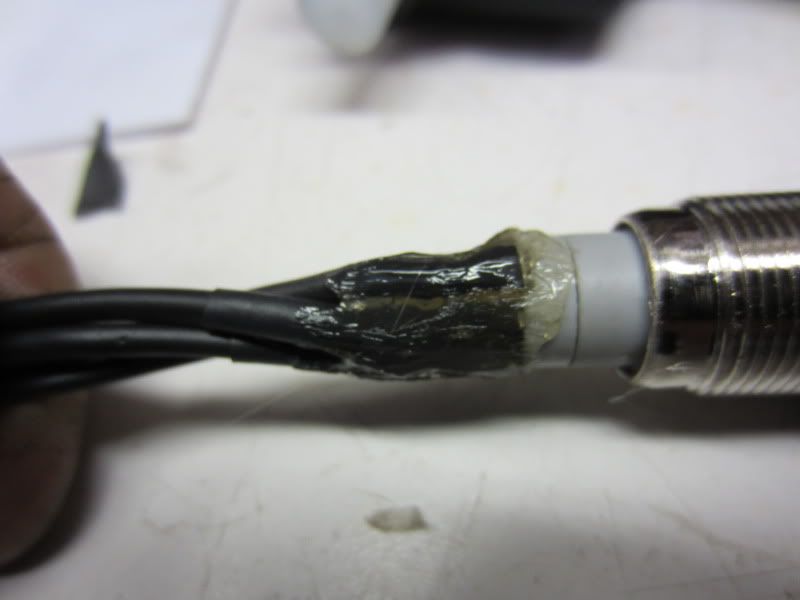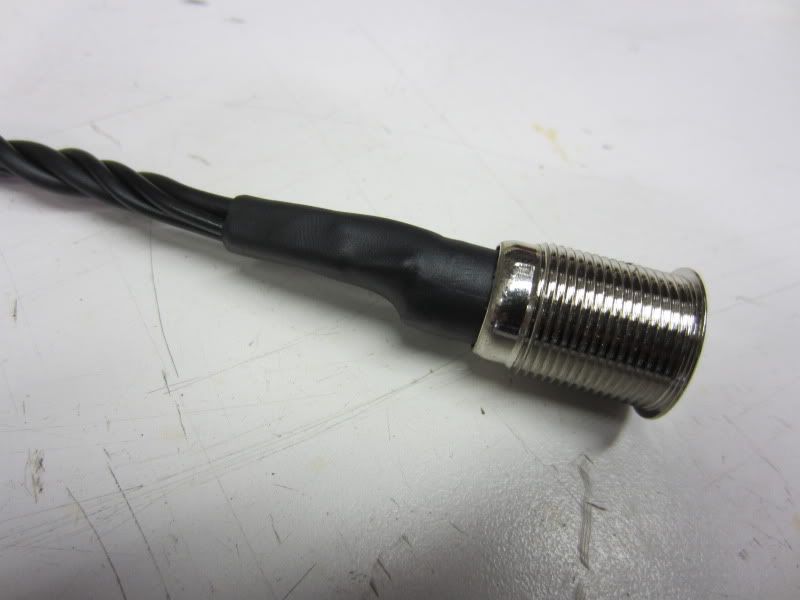 MPD1 Rear Spoiler & Smooth Rear Exhaust Panel, with Black Powder Coated SLP Exhaust Tips