My Wife and I took our ZL1 to the Camaro Country F-Body Group car show this past weekend in Fort Erie, ON.
A great time was had by all. We really enjoyed it, but were a little overwhelmed at first since we're newbies to the car show thing.
They had Camaro's and Firebird's from all Generations, original and customized, all beautiful cars.
At the Saturday Eve Banquet, I was presented with the
General Motors, Best Camaro Award, by Scott Settlemire and Mike Judge
. Thank you both very much for your attendance and participation. I'm greatly honored.
Then I was quite surprised Sunday Afternoon at the awards ceremony to receive
2nd Place - 5th Generation
, sponsored by Home Hardware. Congratulations to 1st and 3rd who were more customized.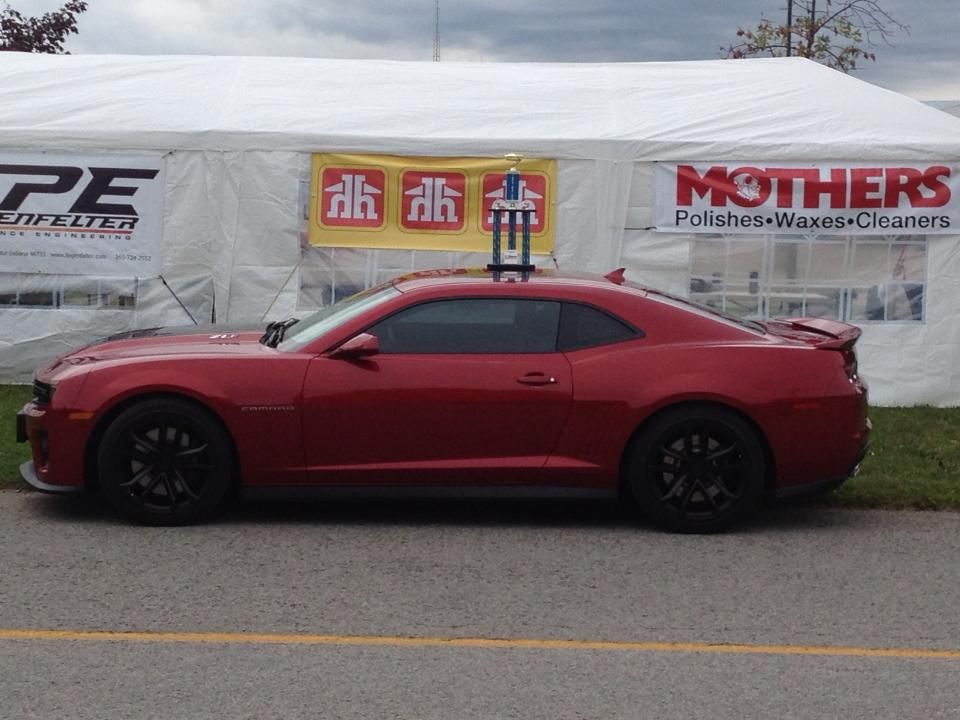 I'd like to send a big
THANK YOU
to Mark , Kelly, Jason and the whole crew who organized the event, and all the club members who attended.