I'll play.
Mine is no where near as neat, clean and nice as others but its mine. 28' x 32' with 15' ceilings on the left bay where the lift is and a bonus 12' x 18' room upstairs for whatever. I built this back in 2009 myself and still need to finish a lot of things. Its slowly coming together though.
I put some garage floor paint down on this side to see how well it works. So far so good. I'd like to epoxy the floors but its a working garage and all I need for it to do is make for easier cleanup and keep dust down. For that it works fine.
Its a bit tight on the left to walk around the lift but I manage. I wanted all my space on the right side and front/back. The CGM 2011 has since been replaced by a Black 2013 too.
Current picture of the upstairs. I need to finish this room.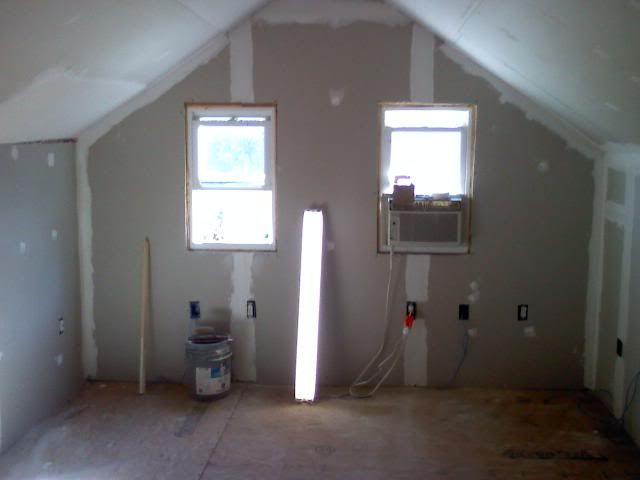 There are no words to describe how much better it is to work on a vehicle if you have your own lift. I cant stress how much better you will enjoy it if when you build a garage plan for one. I know of no one that has regretted getting one. They are not as expensive and hard to install as you might think.