My name is John Ackerman and this is my build thread. In june of 2013 i purchased my Summit white 2011 2ss used with 26 on the clock for $26k
Night i got it. Bone Stock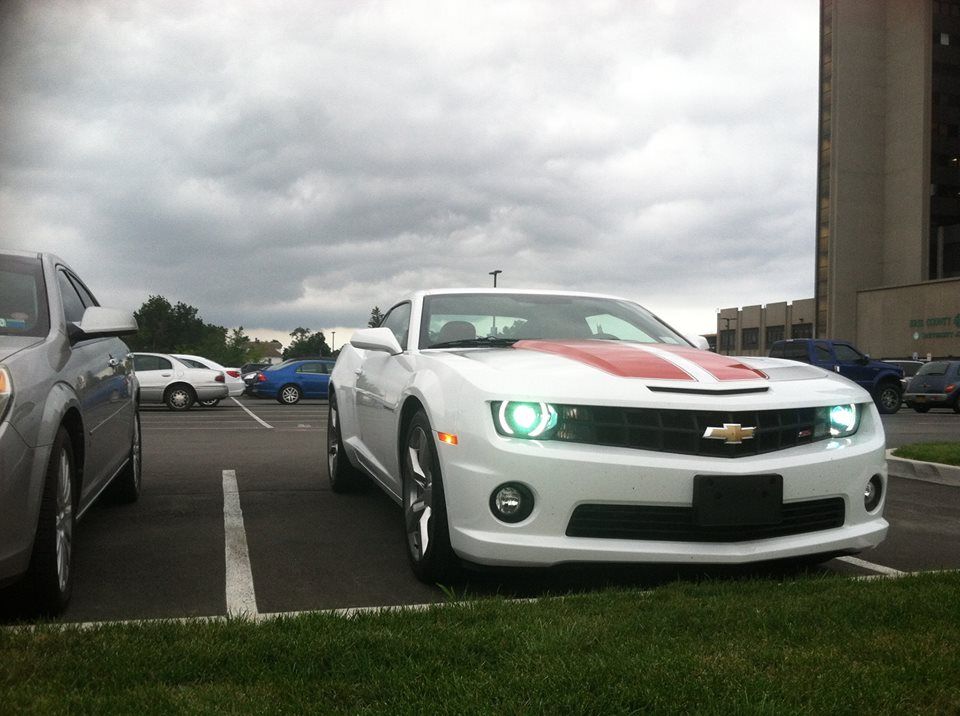 2 days after purchasing it i scored a great deal off my local craigslist. New in box OBX long tubes and a k&n cold air intake. I got it all for $300. I went ahead and orderd a axle back exhaust and installed that and the intake. A good friend gave me a diablo sport intune off a silverado he was trading in later that week. I drove it like that for a few weeks. long tube install came next. huge mistake. Way to loud with the catless exstentions. The car was ungodly loud. Tossed on a jones exhaust resonated x pipe.
That was the end of mods for that summer. Me and the girlfriend enjoyed it as is for the rest of the season.
May 2014 was when the bolt on stopped and hard parts got swapped.Fist things first was a re gear. The factory 3:45s are ok but the 1le 3:91s sounded much much better at getting this pig off the line .I live in Western NY and New Era Performance is only an hour from me.Had them install there cam kit and a under drive pulley. God damn did i think the car was a rocket ship. 475whp and the 3:91s is a winning combo. Best part was my little brother caught the lsx bug and picked up a 06 gto.We did the basics to his car as well. headers,intake,cat back and a few maintenance things.Had mike at new era tune his goat the day i picked the camaro up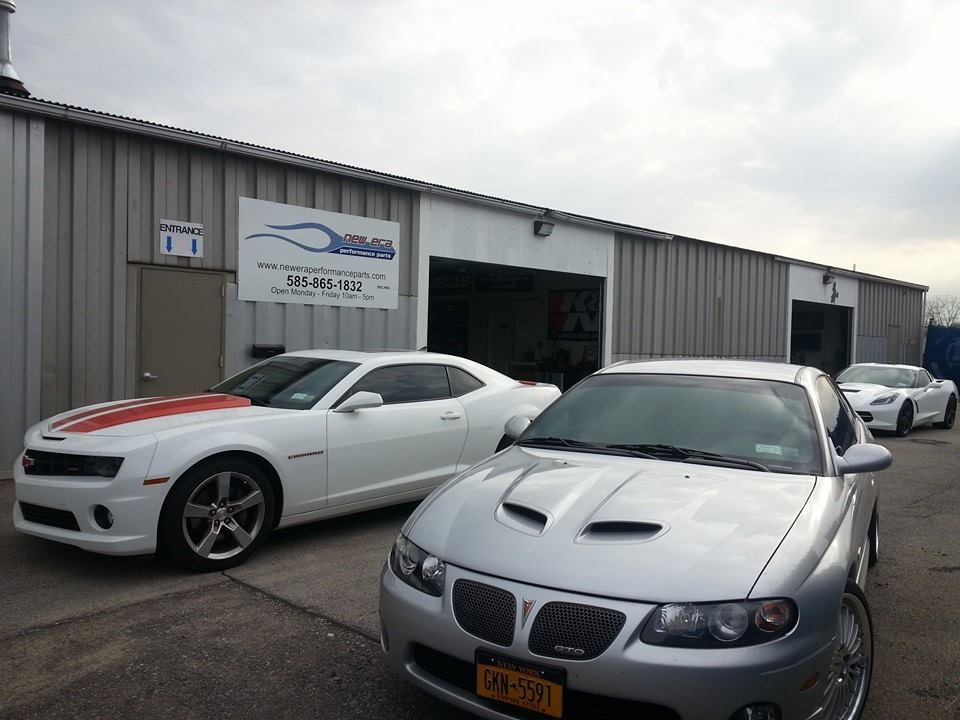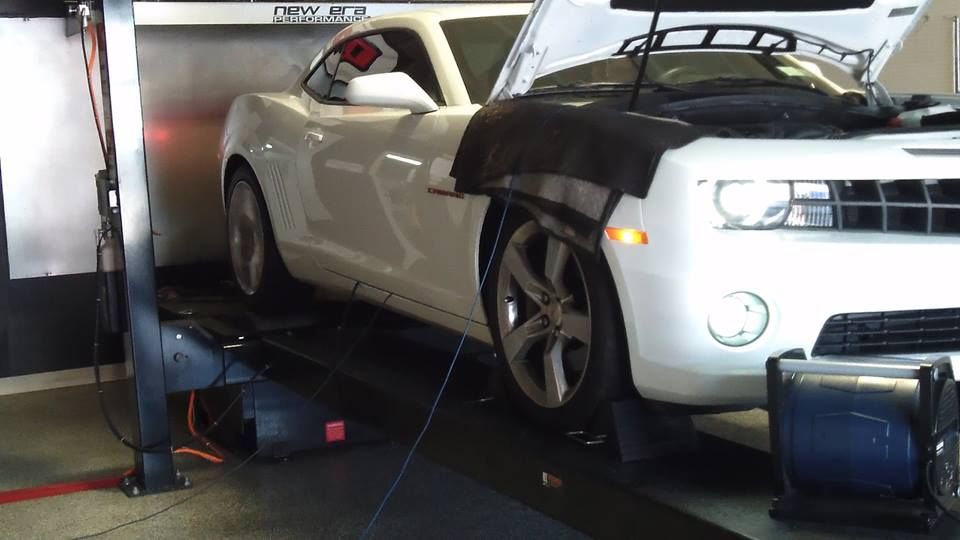 The car was a freaking blast to drive. Added a few things like a hurst shifter and a Npp cat back over summer, went to a few shows and a few red light races. I got bored with the power.car felt slow to me so i put together a plan for my winter rebuild. Went with PRC cnc ported heads milled .025,Fast intake,New Era cold air intake and all the little stuff like fuel rails,apr bolts and lots of paint and powder coat. Im not sure why i never did my cam install my self. My day job is a tech at a full service garage.Figured this time i would save the labor and have something to do after work.
I just finished her up last night.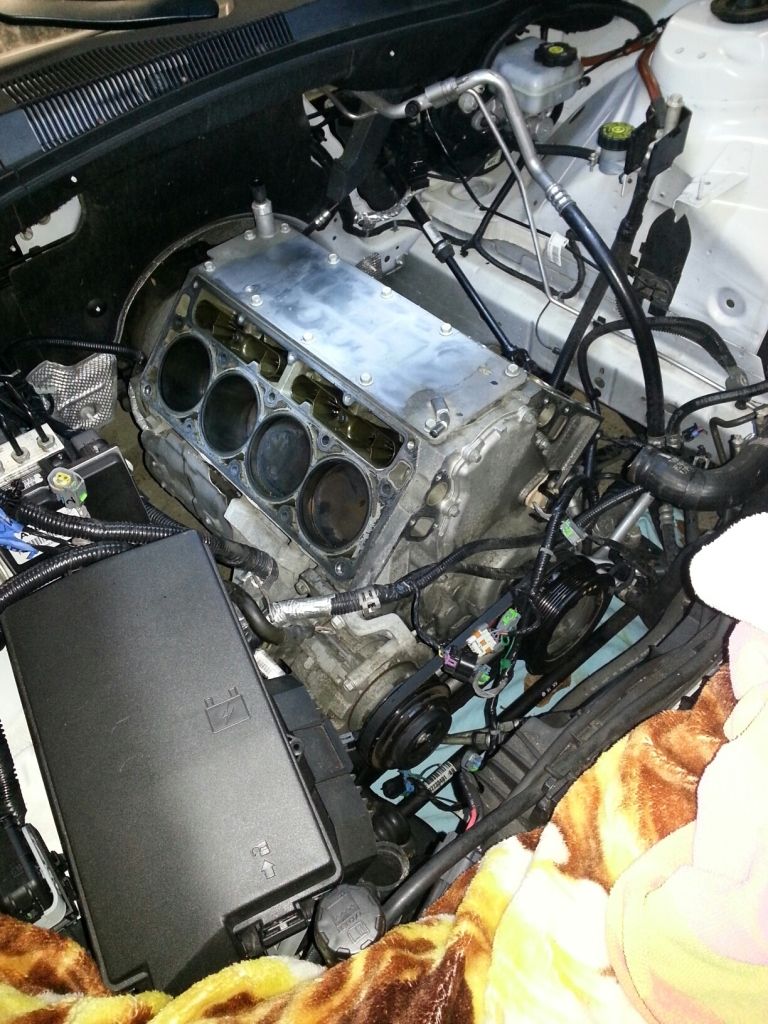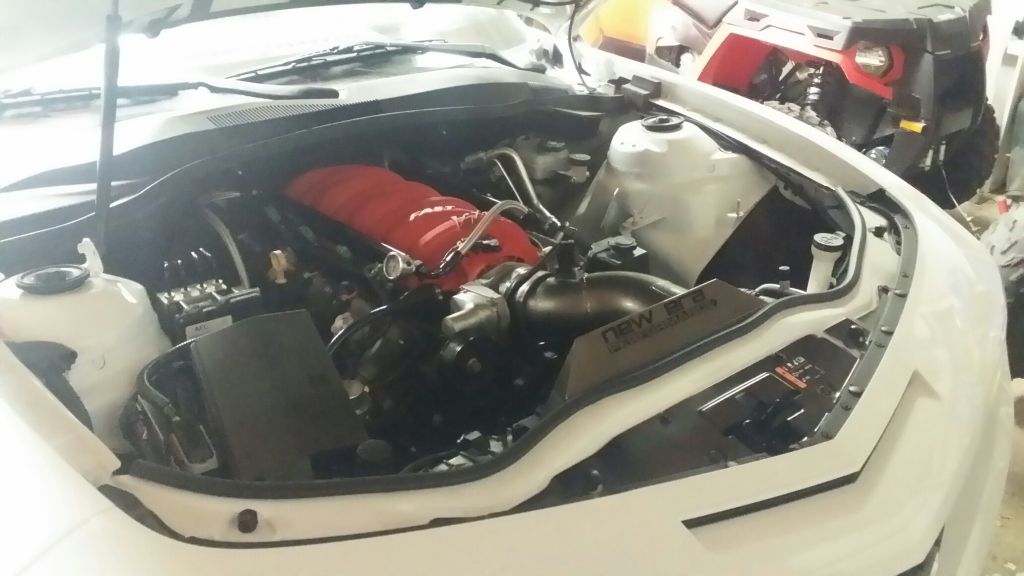 There is a few things i wish i would have done different like the Holley rails. got a good deal and jumped on them. turns out i had to use the injector spacers on the fast intake with them. I had to remove the intake when i went to wire it all back up. Oil pressure sending unit had to be re clocked and no way that was going to happen with the intake in place. Had a problem with the water pump gasket(my fault),pulled a back muscle torquing down the heads,broke a header bolt off in the head and a few small problems but hey that's part of the game. My retune appointment is set for Feb 9th with mike at new era. praying for 510whp and 480wtq