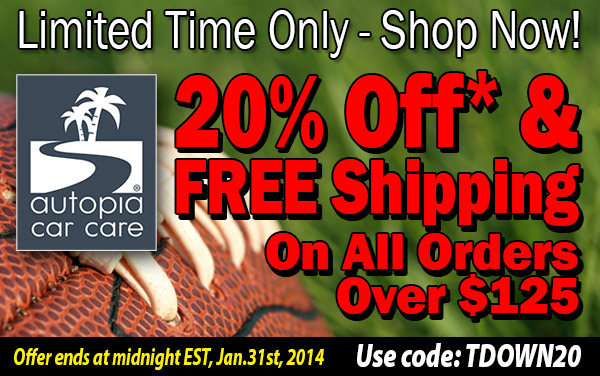 For a limited time only, enjoy 20% off* when you use code
TDOWN20
and receive FREE shipping on all orders over $125
at Autopia-CarCare.com!
* Some restrictions apply. Click
here
for details.
Sale ends at midnight EST on Friday, January 31st, 2014.

We price match!
At Autopia-CarCare.com, we will match or beat any competitors' price or promotion! We guarantee we have the best prices on car care products online. Shop around and if you find an identical item for less at another online store, tell us and we'll be happy to match it.
Click
here
to see our Price match policy.