To delete the mirrors on the doors these holes have to be filled.
If you look real hard in this photo you can see a small tack weld that ties the door skin to the inner shell. If you don't do this the door will warp.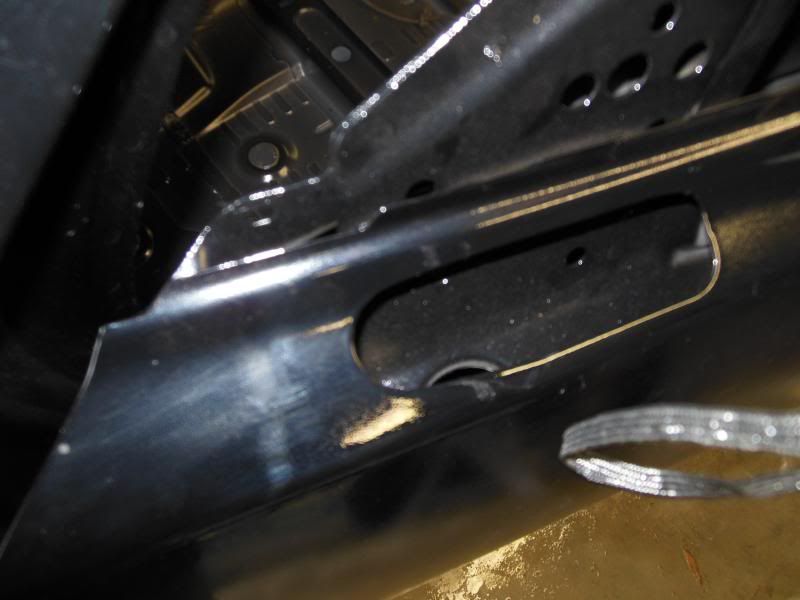 The filler plate. (The pencil points at the tack weld)
A little bit of filler and some sanding......