Okay, this car is not going to be for someone looking to get a 2011 5.0 on the cheap end. This car has been well taken care of. It's been taken care of better than any car I've ever owned. The car books private party value of $26K, and I am asking for $25,000 with all the extra goodies and effort given to the car. If this scares you away, look no further. If you are interested in one of the nicest 2011 5.0s out there, then continue.
This car has exactly 13,691 miles on it right now. It has only seen full synthetic oil changes. It has never been drag raced - not a single time. It has never done a burnout - not once. It has no aftermarket HP parts on it, and it never has. The car is completely stock in the engine/bolt-on/drop-in department down the the stock air filter. The car has an automatic trans.
Exterior - 10/10 - not a ding, dent, scratch, or scuff.
Interior - 9-10 - has minimal seat wear in driver's bolster.
The car has the hard to find 401A interior package, and heated leather seats.
Here is what I have added...
Lowering Springs: Eibach Pro-Kit: 1.0" Front drop, 1.5" Rear drop
Wheels: Forgestar staggered F14 Piano Black 19x10 and 19x9 wheels with Pirelli P-Zero Nero 245/45-19 and 275/40-19 tires
Brakes: OEM Brembo front brakes, dust shields, and drilled/slotted rotors - it looks sick with the F14s.
Tint: 20% windows, light smoke Headlight Armor, taillight tint.
Front-End: I replaced the OEM grille (running pony and 2 huge foglights) with the Roush grille. This deleted the running pony, and relocated the fog lights. I also installed a Boss 302 front valence with fog lights installed into the valence.
Back-end: Here's where it gets unique. I have shaved the faux gas cap emblem completely off. The decklid is clean and slick. I have also installed a GT500 rear diffuser and aftermarket GT500 spoiler.
Emblems: Custom made brushed stainless steel 5.0 fender badging on a black base to fit the color scheme. The hood cowl also has custom Mustang emblems placed onto the sides. Again, looks sick...
Interior: Custom made shift plaque that fits the silver/black interior scheme.
Engine bay: Aftermarket hood shocks installed. No modern car should have a stupid hood prop.
Also, I would be willing to throw in a yet to be installed BOSS 302 front splitter with hardware, Roush side splitters with hardware, the OEM grille, OEM front valence, and OEM diffuser.
Again, it isn't for everyone, but someone wants a car like this with this amount of care and work into it. Pics to come in a bit.
I have made a custom door sill for the driver's side that you may want to remove. If you do, you will have to replace it with an OEM piece on that side only. I'm not sure what they cost, but it can't be much.
I also have the original window sticker laminated for what it's worth.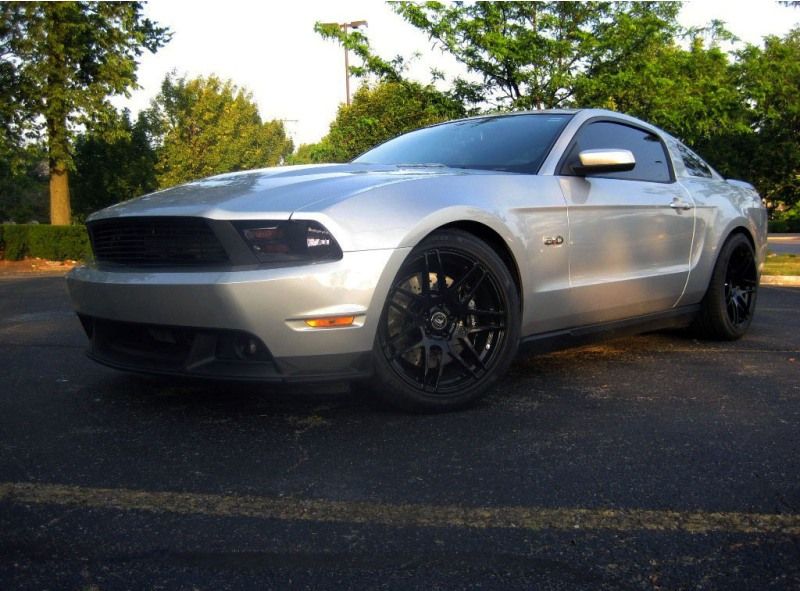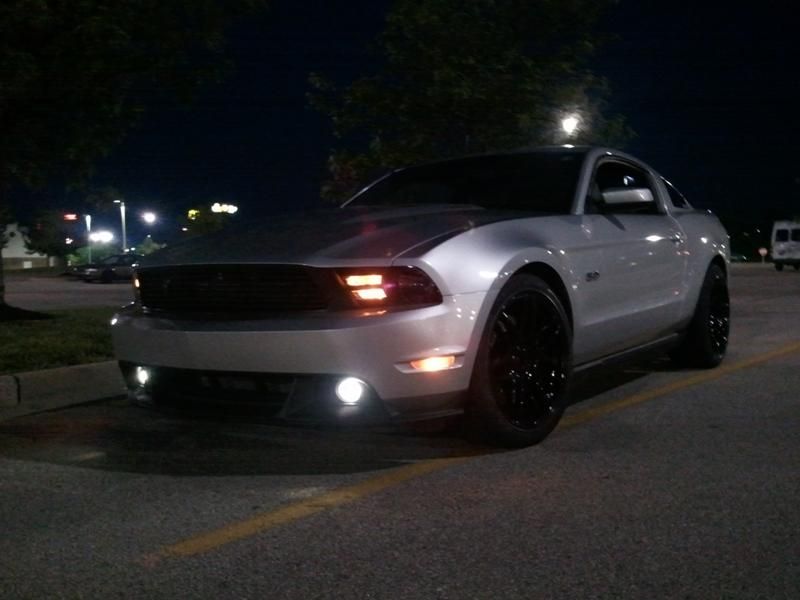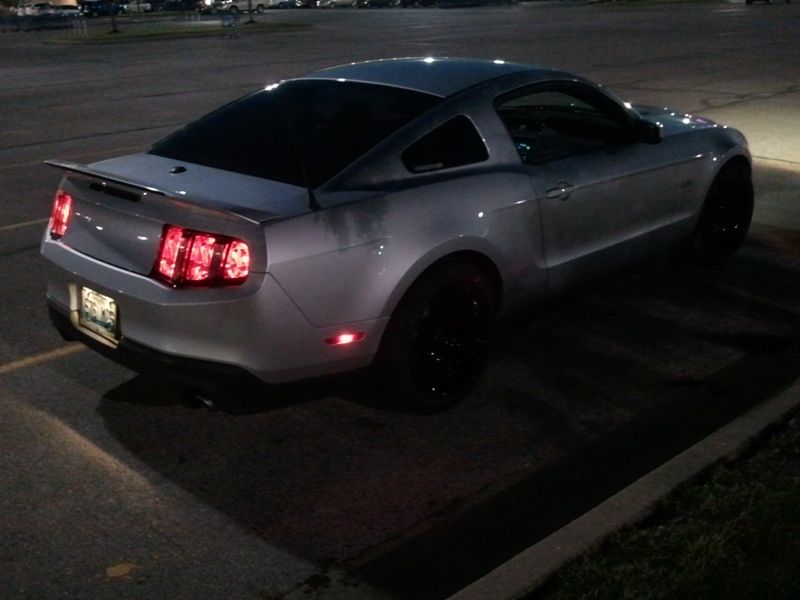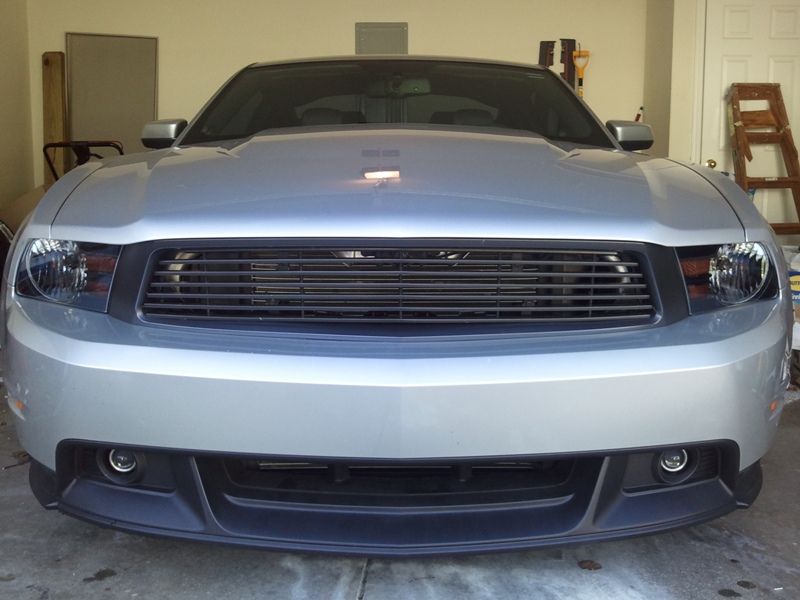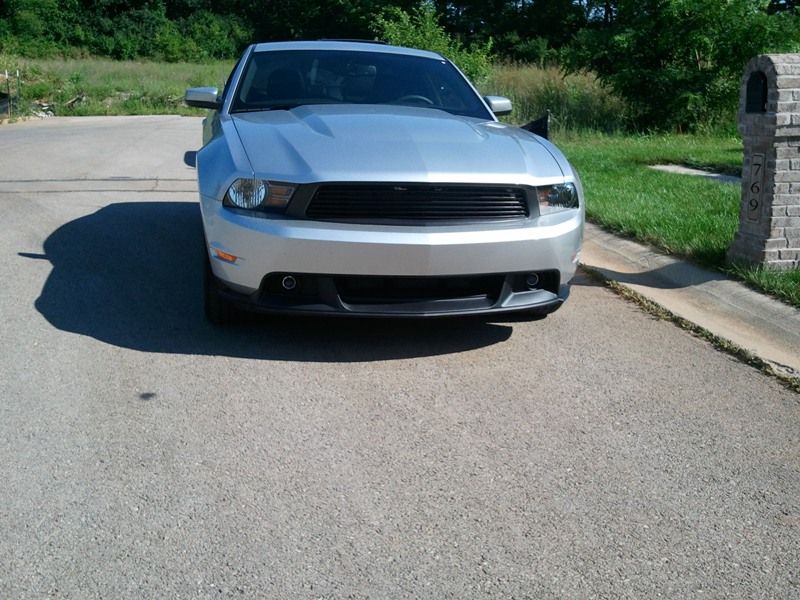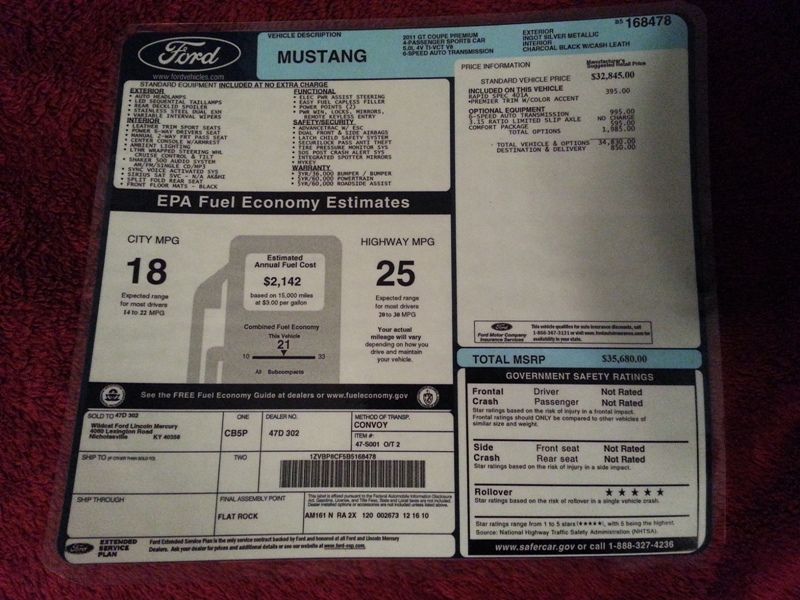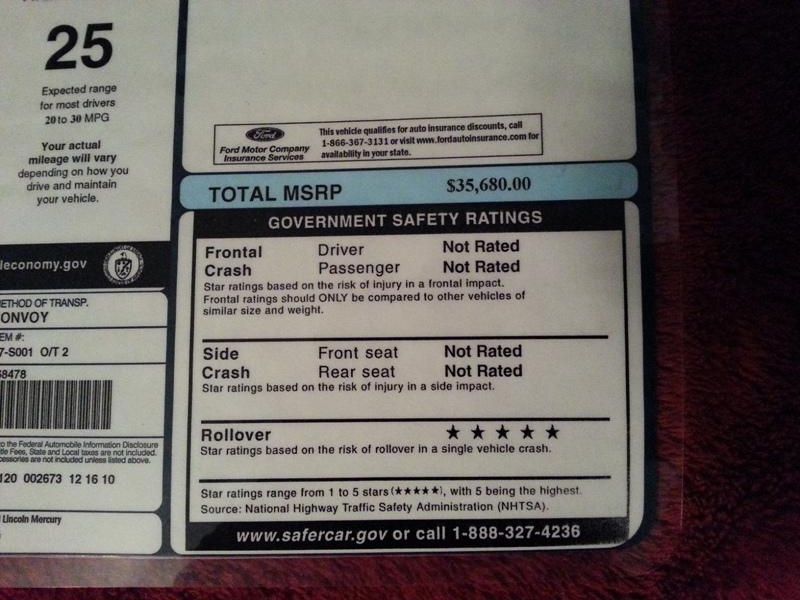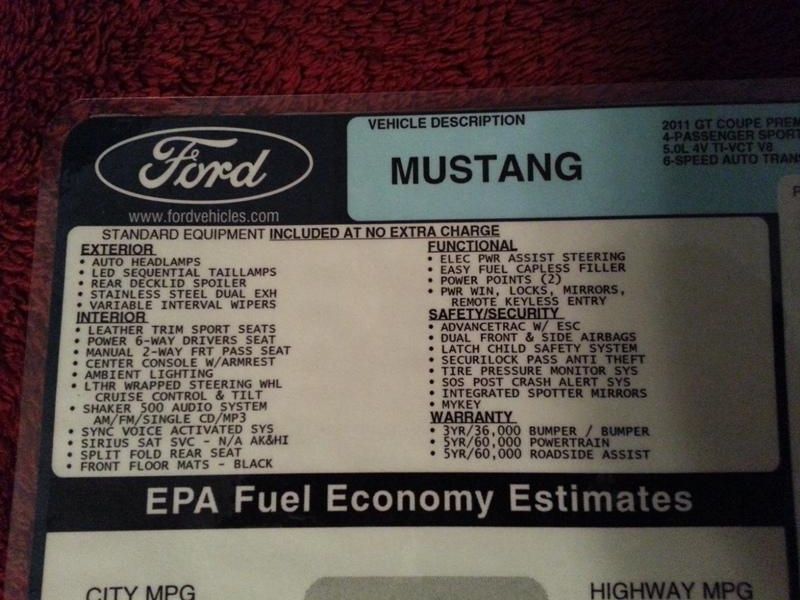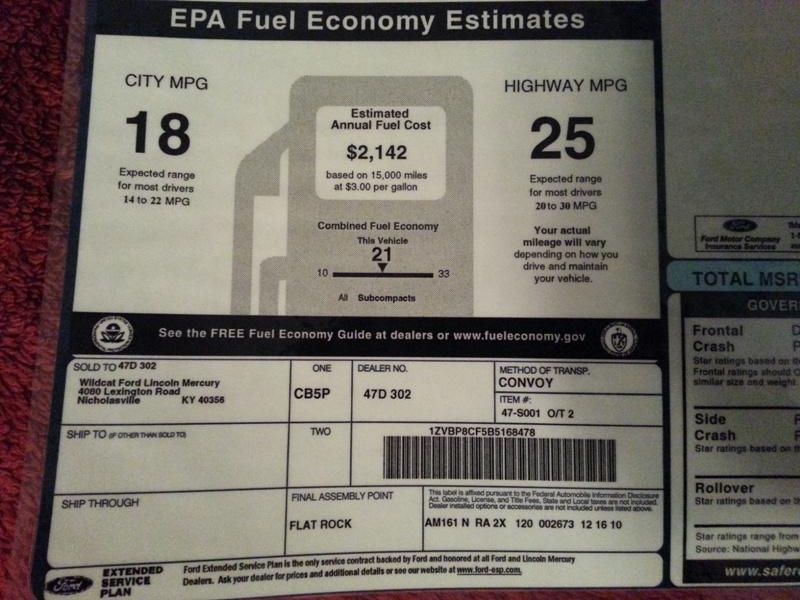 Shoot me a message if you're interested.
Thanks,
Matt