I just installed all the bushings and sways in my Sig. All are BMR. I have to say the delrin Cradle bushings make a big difference. the car just takes right off straight and hard. There are no new noises. The car does ride a little ruffer. The roads are horrible around here right now. I was wondering if after a while the ride will get better or will it stay the same?
The rear bar was cake. I got the front bar out without much of a problem. Getting the new bar in was a pain. I had to bend the power steering line a little and then I got it jammed on top of the pass side stud. I Hit it to get it off the stud and it popped in without breaking anything. I had the KD tool for the radius rods but that stripped so I just took the whole spindle off and changed out the bushing. The front lower control arms came right off. In the rear just remove the struts. It makes it easier when lifting the cradle. On the upper control arms I left the center bolt on. Is there a reason the directions say to take them off the cradle? You will have to reuse the cradle bushing metal caps so heat the cap up and they will pop off. you want to do it when the bushing is still in the car as you might not be able to clamp the bushing well enough to get the cap off out of the car. I used the heat method to remove the cradle bushings. I had a precision alignment done and it came out to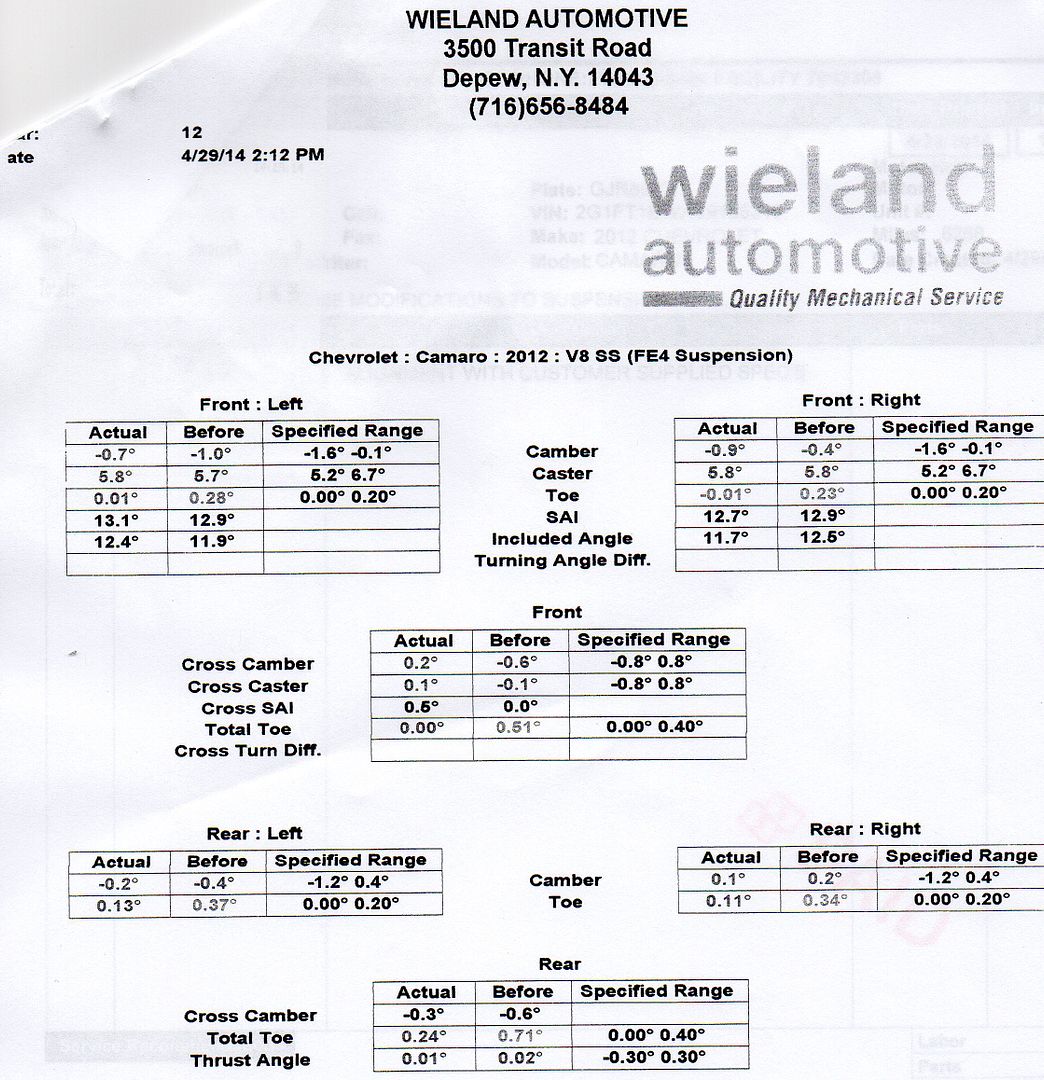 Im still driving it around with out the radio on to see if anything loosens up so I haven't cornered it hard yet but im sure ill be squealing the tires soon.
Im very happy with the decision to do all the bushings and sways.
__________________
real ZL1 wheels 285/305 Michelin Pilot Super Sports, Pray ported IM/TB, EFI Tuning Flex fuel kit, American Racing Headers 1 7/8" long system w/ cats H pipe to NPP. Full 1LE suspension package with BMR adjustable sway bars and links.