Hi,
I'm Travis and I own a
2011 1SS M6 IOM Camaro
. This is the first car I've ever bought and by far it's the most powerful I've ever driven! My past cars starting from the oldest were:
1995 Chevrolet Lumina
2003 Toyota Celica GT-S
So I got out of college and started working full-time in 2009 and was deciding on whether I was going to keep my Celica or get a new car. At first I thought it would be best to keep the celica for as long as possible so I put a little work into it. Re-tinted the windows and did my best to keep it well maintained. I kept thinking about my next car though and in 2010 I was asking my best friend what my next car should be and he just mentioned how he never road in the new camaro yet, so I should get that.
That was the kiss of death I started looking at this car and was just instantly in love with it

. The aggressive lines it had and the IOM color reminded me of those old muscle cars back in the day. My cousin used to have a Yellow 69' Camaro and this car reminded me of it so much! I always wanted one of those old Camaro's but to have one with all the modern technologies of today for a great price and a warranty was just icing on the cake!
This is another reason for buying my car when I did. I honestly don't think cars like this will be around much longer. Also plan on picking up that game too
I ordered my car back in November of 2010 and got my car on January 12th 2011. I was hoping for it to come in at Christmas but missed it by a few weeks =)
Now, when I ordered it I didn't add a lot of extras which in hindsight I should have. So I started to compile a list of everything I wanted to add. I wanted to try to make this car look like a more modern version of the 1st Gen Camaro's. I think I did that without going overboard.
I Started this Car Journal to just showcase what I've done thinking I was done with all my Modifications. Boy was I wrong! Well this is the first car I've ever modified this heavily, even though it's just cosmetic things I have enjoyed it the whole way. I'm pretty proud with how it came out and how I installed everything I could myself
Modifications:
Heritage Grill
Modern SS Emblems for Trunk/Heritage Grill
V-Flag Reproduction Emblem from 1st Gen Camaro on Front Fenders
Chrome Accent for Rear Fender
GMPP Axle Back Exhaust
Orange Interior Trim
Steering Wheel Audio Controls
Aux Gauge Pod
Camaro Floor Mats with White Trim
Ported Throttle Body
IOM Powder Coated Brake Calipers
2-Tone Orange/Black Leather Wrapped Sun Visors
Painted Engine Cover
Important Thread/Car History Links:
1 Year of Ownership -
http://www.camaro5.com/forums/showpo...6&postcount=41
Link to Car Accident Photos -
http://www.camaro5.com/forums/showpost.php?p=4562837&postcount=43
10K on the Odometer -
http://www.camaro5.com/forums/showpo...8&postcount=55
Future Modifications:
Separate Clutch Reservoir - Waiting to make the bracket
http://www.camaro5.com/forums/showthread.php?t=34085
Hurst Shifter ~$300
https://www.apex-speed.com/hurst-bil...2-shifter.html
3.73 Gears ~$645 & ~$60 for Half Install Kit
https://www.apex-speed.com/richmond-...inion-set.html
https://www.apex-speed.com/richmond-gear-installation-half-kit.html
CAI Inc Air Intake ~$450
http://www.apex-speed.com/cold-air-i...ck-finish.html
ARH Long Tube Headers w/ High Flow Cats & Exhaust ~$1895
http://www.juicedmotorsports.com/201..._ca201078.html
OEM IOM Leather for Seats - Waiting to be installed
Dye Stitching from White Stitching to Orange
http://www.camaro5.com/forums/showthread.php?t=104454
Stock: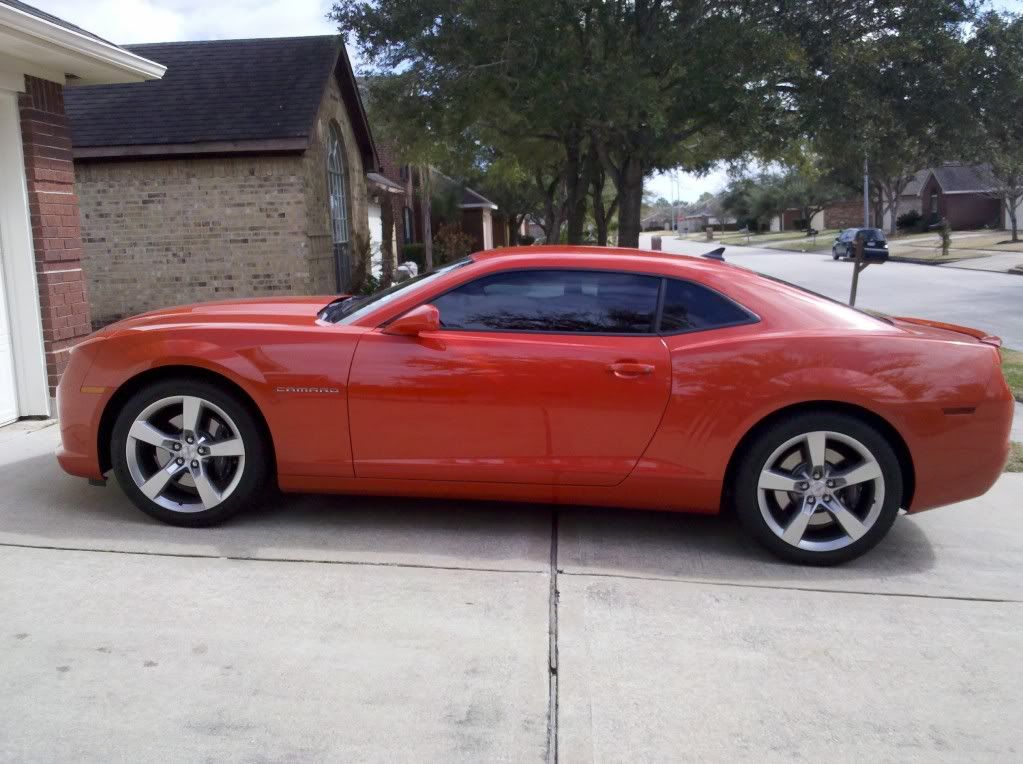 Modified: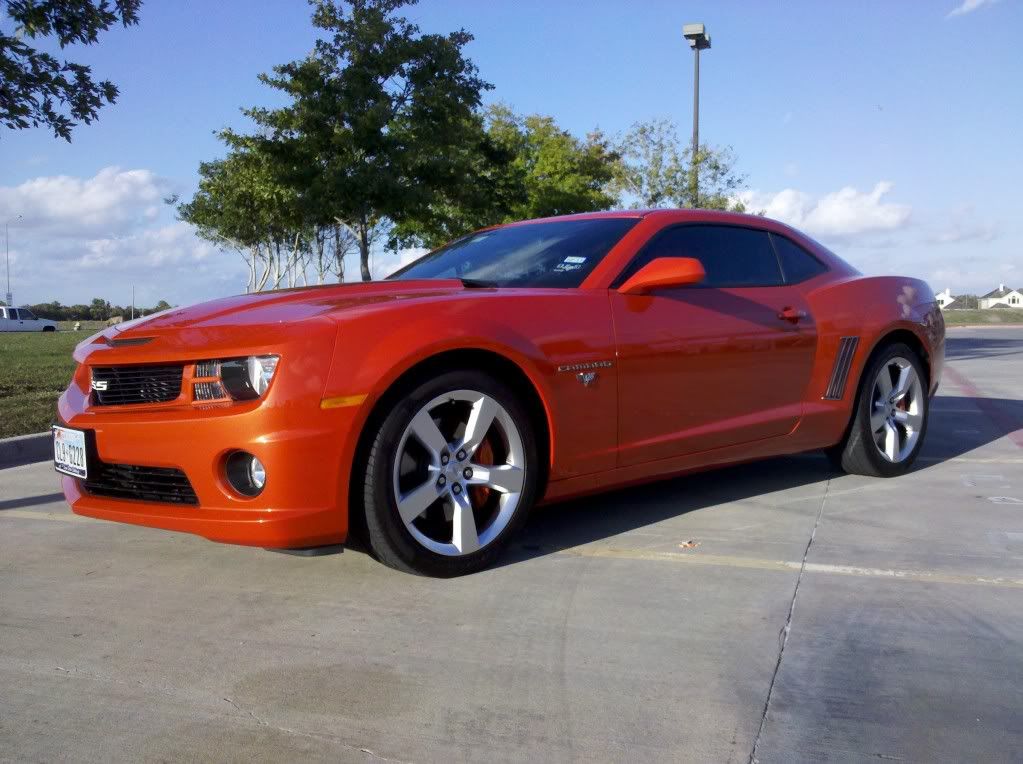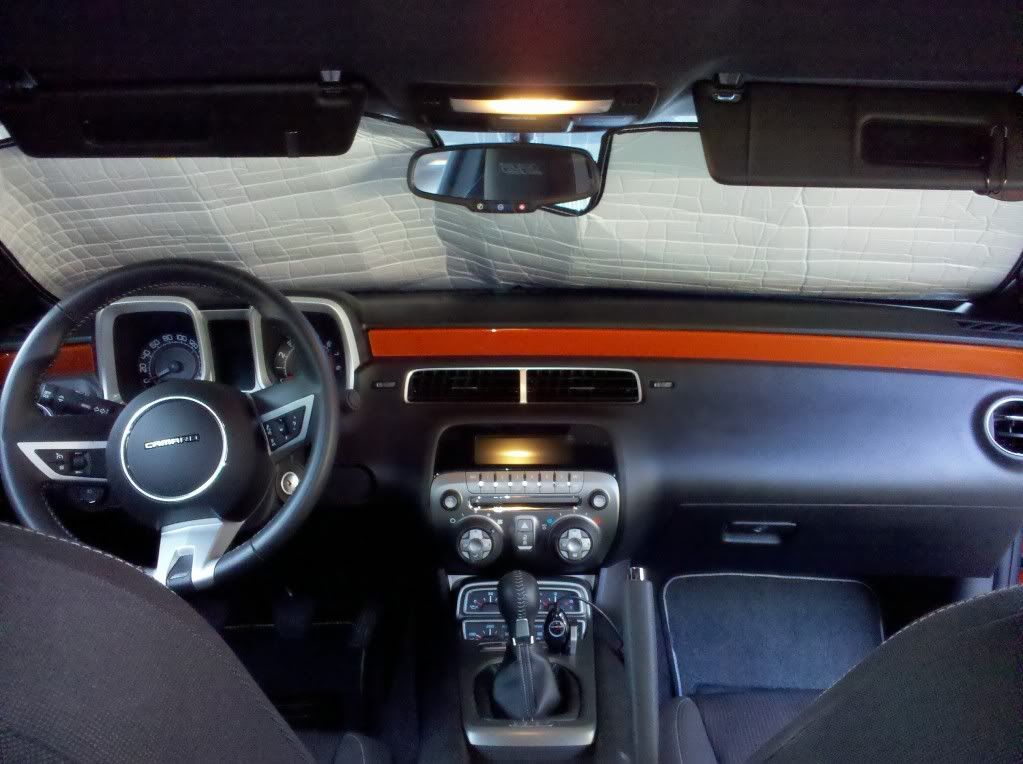 Thanks for checking my car out. Any tips/advice/praise/criticism/whatever would be appreciated