We just wanted to drop in and show you pictures of a customers car with our ZL1 Turbo kit. The 5th generation Camaro features a potent is LS3/L99 engine that puts down anywhere from 310 to 340 hp to the rear wheels. This leaves a large margin for improvement with all of the Challengers and Shelby Mustangs roaming the streets these days. At only 6 lbs of boost, a L99 Camaro that started its life with only 313 RWHP with 333 ft-lbs of torque has gained a an astonishing 200 RWHP to 528 RWHP with 528 ft-lbs of torque. All of these gains were accomplished on an Automatic with 93 octane premium fuel. The drivability of the Camaro remains the same, but once the Camaro reaches boost there is more than enough power to shred the tires as you go through the gears!
Fastlane's ZL1 Single Turbo kit is built around a BorgWarner extended tip turbo with a 71.5 mm compressor wheel. The turbo is high-mounted in the engine bay to a custom stainless steel exhaust manifold featuring a stout 3/8" flange with 1.75" primary tubes. The primary tubes flow into a 2.5" common manifold with a 2.5" crossover pipe to equalize pressure. Spent gas is vented through a 3" downpipe to a high flow 3" 304 stainless steel exhaust system. The turbo features a custom turbo blanket and all exhaust side plumbing is heat wrapped to keep under hood temperatures down. Air is drawn in through a cold air setup through a lifetime oil-free dry flow filter.
Hot air is cooled to a dense charge through an 18 x 18, 3 core air-to-air intercooler that tucks behind the front bumper with no modification or cutting whatsoever. This leaves unsuspecting drivers in wonder of the true capabilities of this potent platform. The entire turbo kit is plumbed with 3" mandrel bent intercooler piping, promoting flow to the stock engine. To relieve pressure between gears every time the throttle plate closes, pressurized air is vented through a 50mm Tial blow off valve.
Side view of the car...
Engine bay with the Borg Warner Turbo...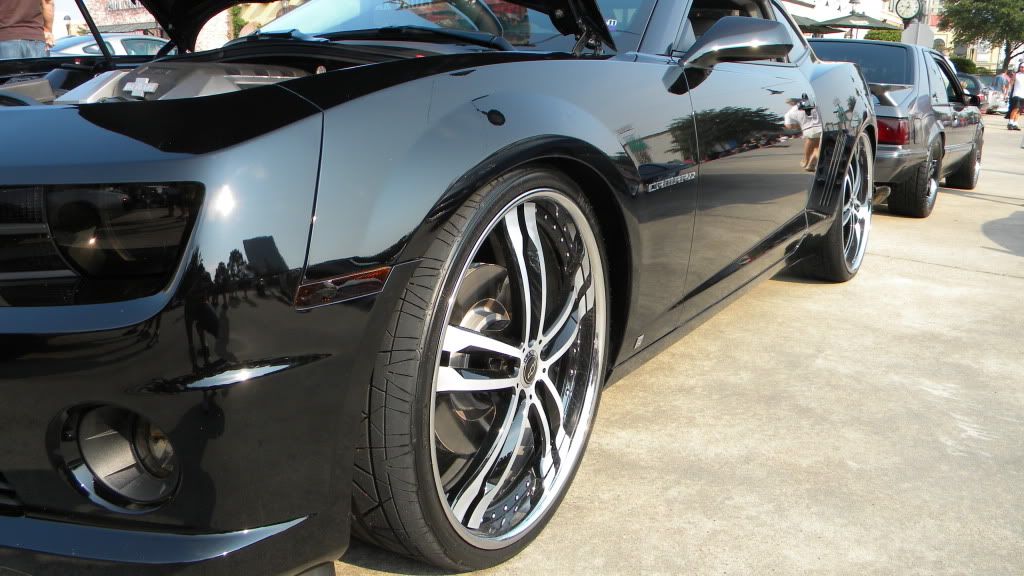 24" Wheels anyone...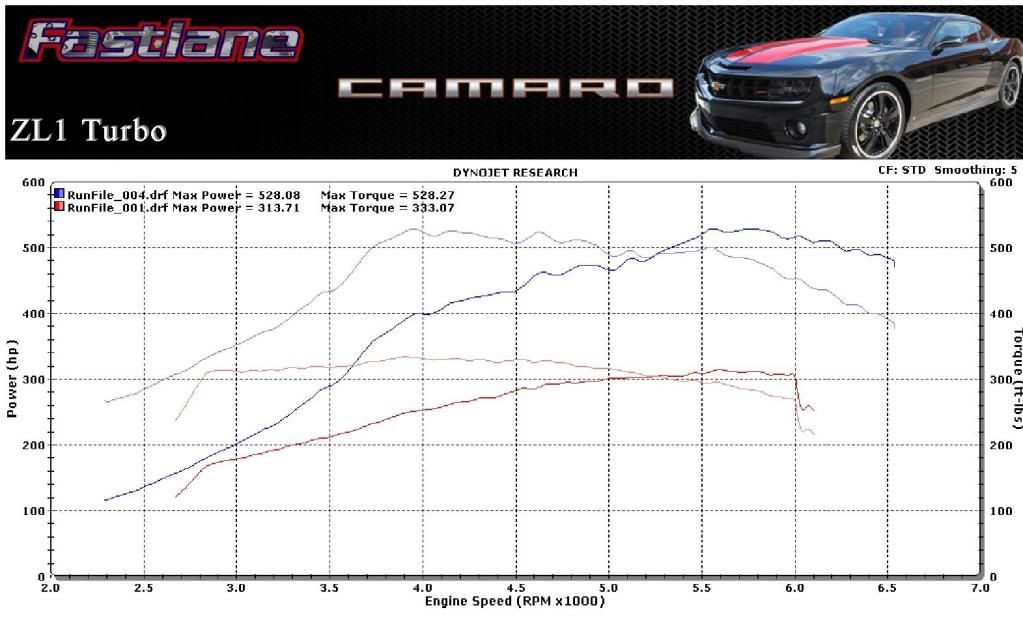 Truth in the numbers...