Starting Today 12/16 and running to 1/2/2015 we are running a special sale on the Classic Design Concept Convertible Sports Bar and Wind Restrictor
Please use Coupon Code CDCSALE for the applied sales price below.
2011 - 2015 Camaro Convertible Sports Bar
SALE PRICE $385.00
for Black or $402.00 for Carbon Fiber Vinyl or Red Vinyl
These are wrapped in OEM black vinyl,Carbon Fiber or Red Vinyl matching the interiors perfectly. Convertible Camaros feature an LED 3rd brake light just forward of the trunk lid, so there is no need for an LED light in the Sport Bar. This makes installation a breeze, which can be completed in an hour or less!
Website Link :
http://www.rpidesigns.com/shop/item.aspx?itemid=1942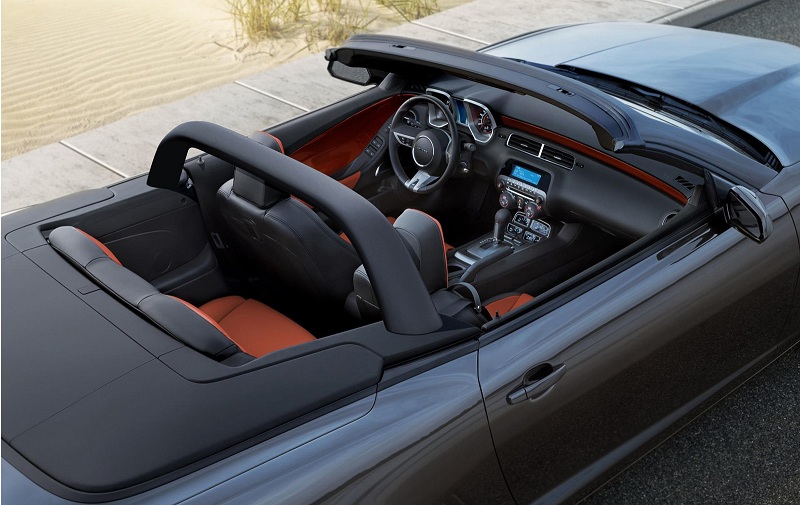 2011-2015 Camaro Convertible Windscreen for CDC SportsBar
SALE PRICE $355.00
Although cruising in your Camaro convertible is always an enjoyable activity, the excessive wind noise at even low speeds can put a damper on your fun if you're trying to listen to music, talk on your phone, or have a conversation with a passenger. Combine the great styling of the Camaro SportBar with CDC's Camaro Windscreen and enjoy a comfortable ride in your Camaro convertible. The Windscreen is designed to match the curves of the SportBar for a flawless appearance while greatly reducing wind noise and turbulence.
- Windscreens are made of a single piece mesh fabric in an aluminum frame; the mesh itself reduces turbulence, dramatically cutting noise level by 50%
- The Windscreen rests on the rear trim panels BEHIND the CDC SportBar Others rest in FRONT of the SportBar, risking damage to the bar. It is held in place with two adjustable quick-release straps as opposed to other models that use four straps, risking additional wear.
- No modification is needed to the vehicle or SportBar! - When not in use the Windscreen can be quickly unbuckled, folded, and stored in the trunk in its protective storage bag (included). It also fits safely under the top and does not need to be removed when raising the top.
- Featured with CDC's Carbon Fiber SportBar
***Does not impair rearward vision. ***Complies with all the safety regulations of the car manufacturers.
Website Link :
http://www.rpidesigns.com/shop/item.aspx?itemid=5036