Quote:
Originally Posted by
camaro eth eth
Finally think I'm pinpointing my issues with bucking and clunking in lower gears. ..
Are the symptoms way worse than typical for the M6 SS? My 2014 ALWAYS has bucking, clunking, shudder in 1st/2nd gears driving in parking lots or stop-and-go even when brand new.
Took me a lot of practice to adapt to the finicky drive-train to lower the occurrence.
You are thinking it is the center bearing and not the giubo couplings on each end of the driveshaft?
They are designed to absorb a lot of energy when loaded - like storing energy in a rubber band, huge rubber pucks: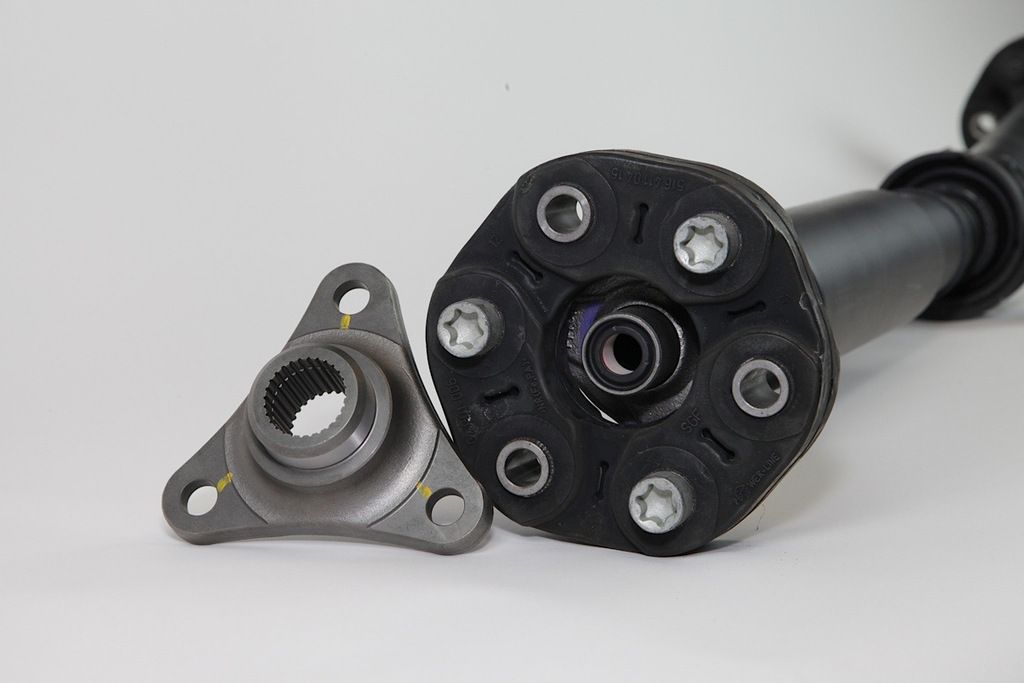 When the energy is suddenly released (during manual shift) the giudo causes the driveshaft to rotate quickly and slight play in the transmission gears causes a clank and shudder.
Due to high HP, these energy absorbing giubo couplings are used to help absorb shock and keep things from breaking versus using a plain universal joint.
Sure hope your center bearing has not failed at that mileage, have to drop the exhaust just to get to it.
Ron