Hey guys!! so just got my summit white roto-fab intake and kooks exhaust installed !! I really like the color matching with the intake and the exhaust sounds great!!
If you guys want i can post a video of how the car sounds with these two mods as well!! just let me know!
Also, in the next coming weeks im going to get a dyno run with just these mods... i dont think i have seen a dyno graph of a camaro ss with just intake and catback!
OK!! got some vids here of the kooks 3" exhaust from at a stand still and WOT
This is from a warm start!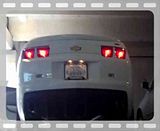 So..totally didnt mean to chirp the tires like that ..oops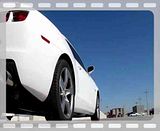 here are some pics!