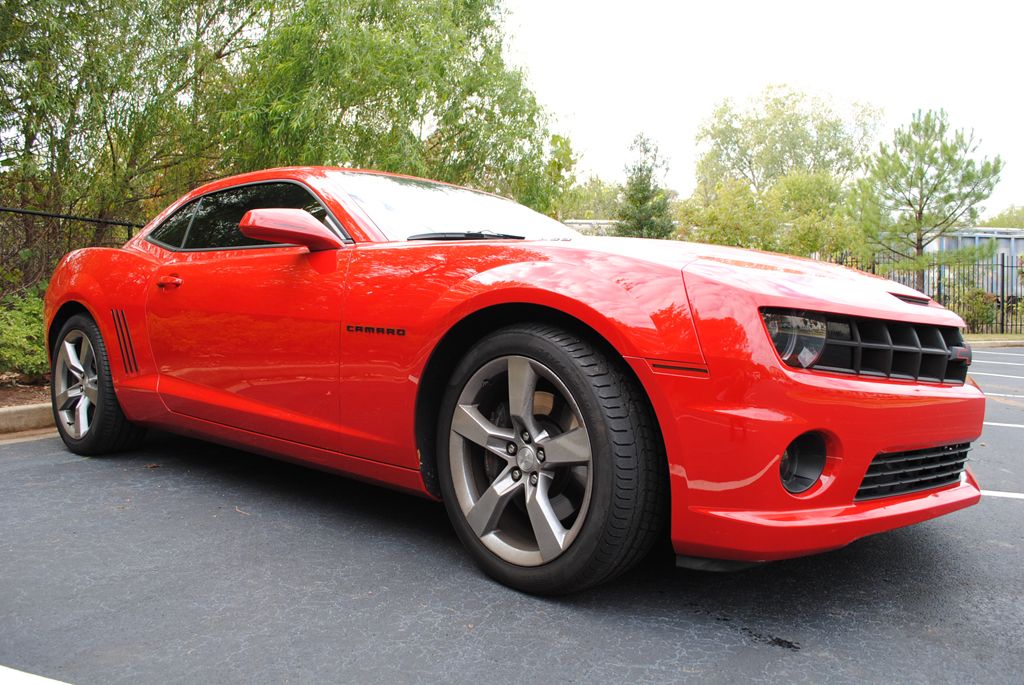 Well, I say it's about time for an update.
First, I used a few wires from AAC and made it so my halos stay on at all times (Hooray for no more switching them on/off when I get in/out of the car
) Also, I replaced the rear bulbs with red LEDs so they come instant on with the 3rd brake light (I know, OCD).
There was a meet at Vengeance Racing a little while ago and I got to meet some C5 members around the area and check out Vengeance's facilities. It was a good time and I got to run my completely stock car on the dyno.
I got 353 rwhp 340 rwtq which was good since it was literally 100 degrees and other members were saying the dyno at Vengeance at the time was reading 20rwhp lower than what MTI's dyno read. I'll just be using it for a baseline so I can see what I've gained as I add more power
I added a few new exterior things which are as follows:
-Rear Trunk Black Out
-EmblemPros Black CAMARO Fender Badges
-EmblemPros Black LS3 Hood Badges
-Custom Red/Black SS Badges
-Gary's Custom Bumblebee Style Bowties
-Red/Black SS Tire Stem Caps
Car looks mean with all of the new little things
I also put on a Flowmaster American Thunder Cat Back Exhaust System but I didn't want the chrome tips so I painted them black with high-heat paint. The exhaust itself sounds amazing. I love driving around and hearing it.
As for the interior, I acquired some new goodies as well:
-EmblemPros Dash Plaque
-Red SS Embroidered Headrests
-DSV Customs Leather E-Brake Boot
-BilletAnything Black Billet Pedals
I really like the pedals, they are perfect and feel like they should have always been there.
You can see all the new stuff in the following pics.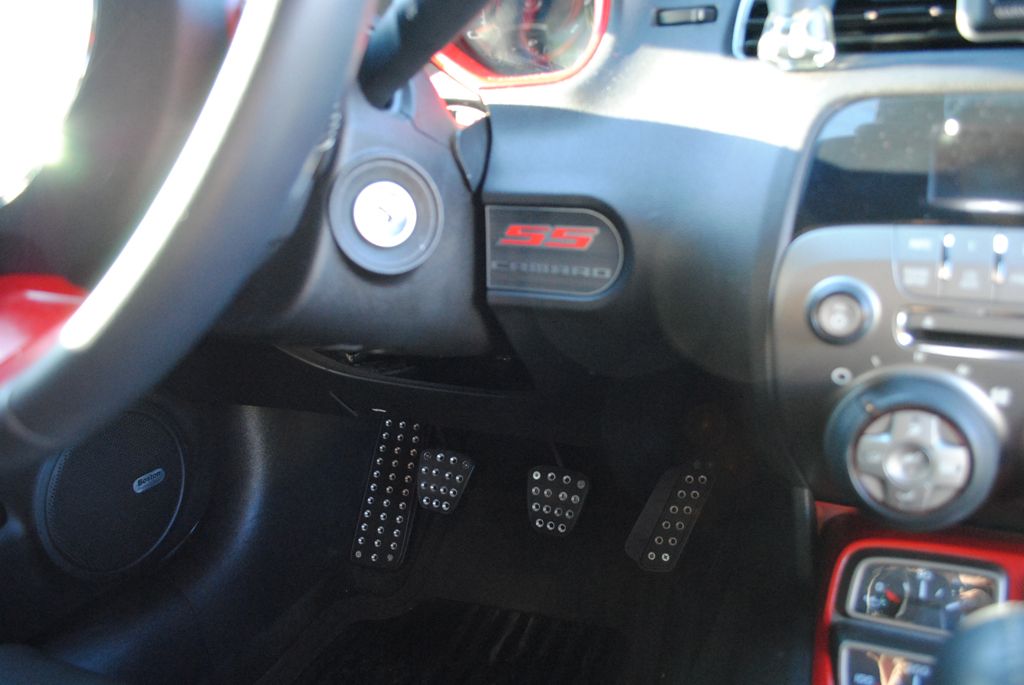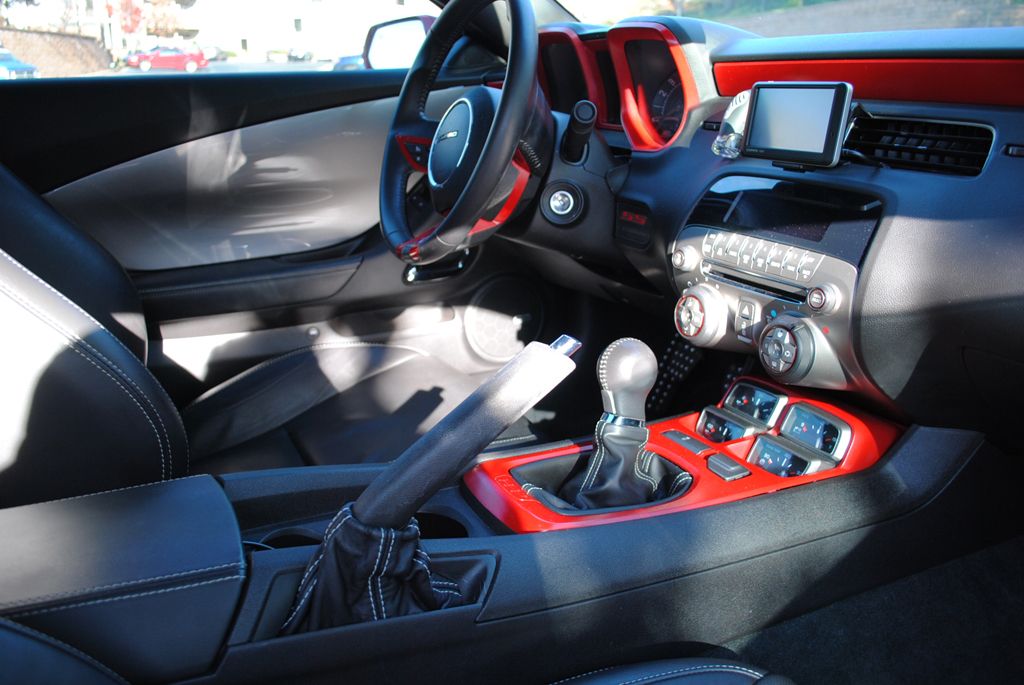 That's all for now. I'll begin to focus on performance now that it looks exactly how I want it to (minus a drop).
I was rear ended a while back and was out a car for a full month. I had to get (another) new rear bowtie painted from Gary's Customs. Could have been worse though...look at the other car...