I figured I should start a dedicated thread for the build progress since it's speeding up a bit now.
Currently the plan for her is a LS1/T56 combo to make a bit more power than stock and much better fuel economy. Have to put in a cage of some sort since I do plan on doing some racing here and there, probably just straight line until the suspension is all sorted out but either way I don't want the roof to rip apart. I'll probably drive her for a little while running black primer (no not rattle can) and debate whether or not to do light grey primer stripes, cheesy I know but I don't have a very large budget and she'll get parked in a high school parking lot until the end of may. I do plan on keeping the front end non-RS, at the most if I can find some cheap bumperettes I might put those on but I prefer the non-RS look. I may end up making a reverse opening fiberglass hood (corvette style), I was also thinking about trying to find a wrecked C6 and make the door handles work for a smoother look. Eventually it'll probably turn a dark blue (something along the lines of IBM maybe a little darker) and equally dark grey stripes (CGM mixed with black). That's all I can really think of for know, I know there's more but I can't think of it.
This is how it started when I first got it, have more/better pictures up soon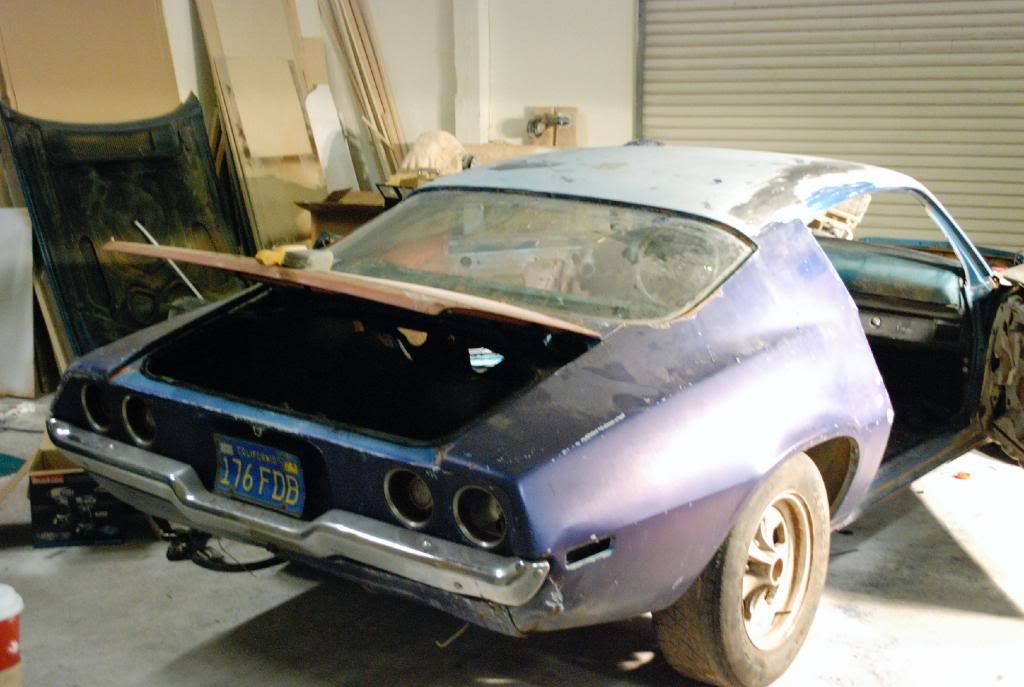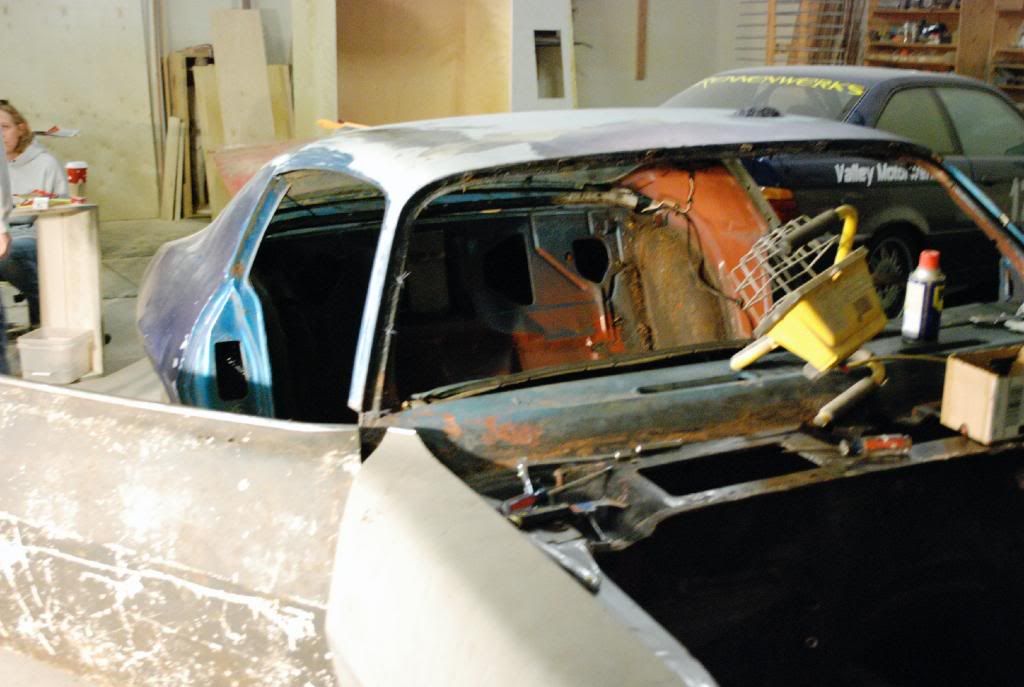 Here's her new heart, a LS1 out of a '98 Camaro. The kid who owned the car drove it with little/no oil and blew a good sized hole in the side of the block, came with a '99 block with good rotating assembly to put the '98s top end on.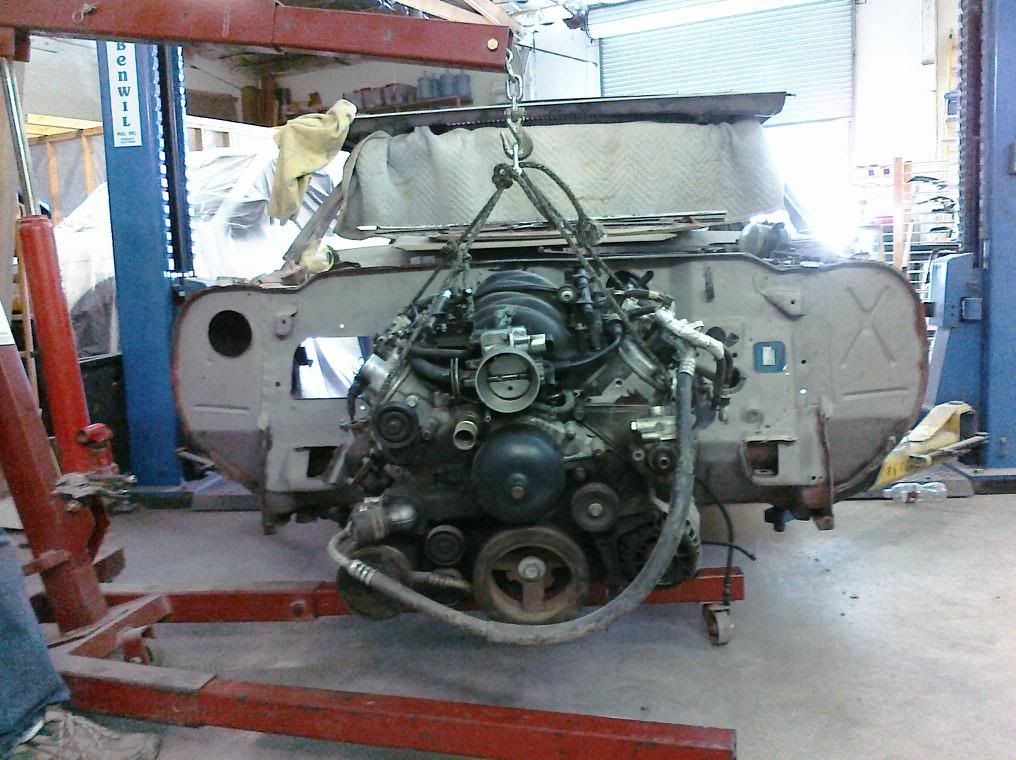 How the body looked saturday (11/13) stripped to bare metal
put the subframe back on today now that the body is primed and the firewall and underside is painted black. She got her first new shiny pieces, red poly. body bushings.