Update: Sold
Selling a Halltech Yellow Jacket, No-Tune version. It is an excellent CAI. I installed it very carefully and it looks to be in very good condition. I only drove a total of 3 weeks with it on my car. The filter still looks very clean.
As promised by Halltech, it showed no codes on my car and fit very clean. The install was pretty easy. The Yellow Jacket works perfectly on the LS3 and the L99.
Halltech promises a 14 rwhp gain with this intake. And I think a 22 rwhp gain with the Maggie.
I will post pictures of the unit (disassembled) tonight.
$290.00 + shipping.
This is a great deal for such a high quality CAI. Btw, this is not the Carbon Fiber version. It's the regular black version.
PM me if interested.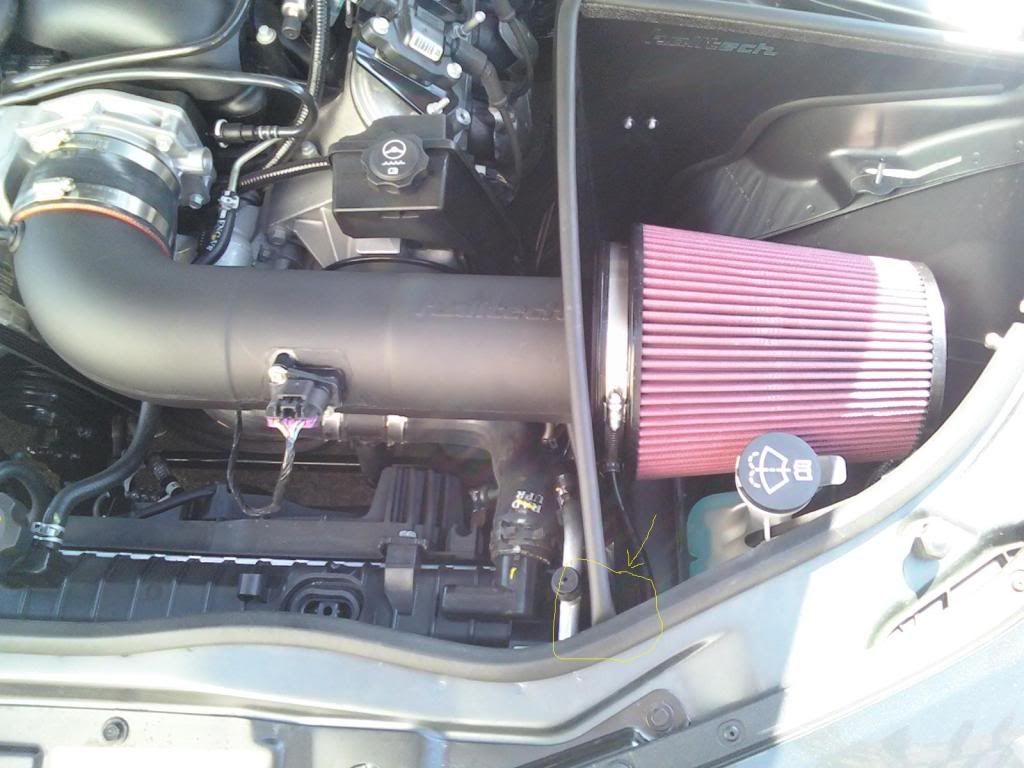 This is the Yellow Jacket installed on my L99. Disregard the small yellow circle that is drawn around one of the front corners of the heat shield. When I initially installed the shield, I had a question about how it was supposed to fit against the seal/weather stripping of the front of the engine bay. I moved the heat shield slightly and it ended up fitting properly. Thanks.