I did remove that part axis. The one I'm describing is on the front side of the radiator. I took some pictures of the install. Hopefully it helps others.
Factory air box removed (notice the hose with the arrow, I had to bend that a bit to get the Halltech box to fit):
Factory Air Box Removed:
Factory Air Line:
Halltech Airbox with the factory rubber grommit installed:
Heat shield installed:
Halltech tube installed (Take note putting the tube through is a bit tough, there is a notch on the bottom of the hole that is in the heat shield that allows the MAF sensor holder to fit through. If you don't notice it, you'll spend a while trying to get the pipe through the hole.):
Tube installed with hose clamps tightened (Use the provided grease to fit the rubber tube over the Halltech tube.):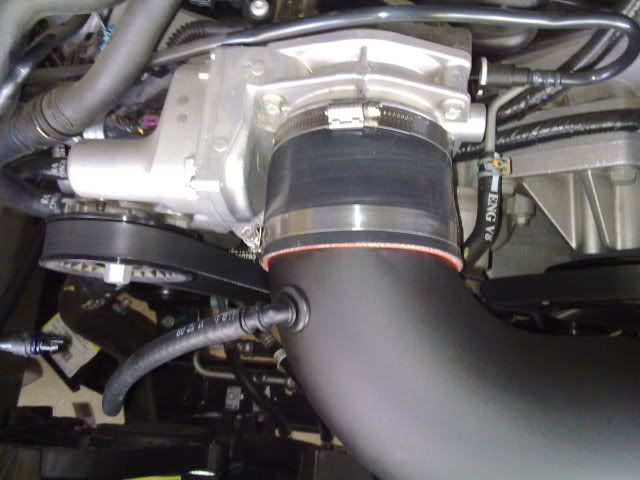 All done
MAF installed and connected, the little air hose is attached and the engine cover is back on: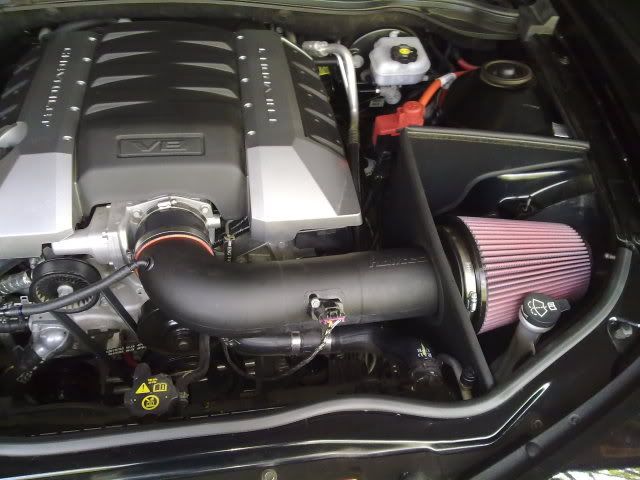 Hope this helps anyone else installing this toy.
I just took the car for a drive, and it didn't throw any codes or act strangely. I'll give it some time for the computer to figure out it can breathe better. I also tightened the clamps and the little air hose after letting everything heat up.
I'm still curious if I should remove the plastic thing on the front though.