Hey guys!
Well I just picked up my Camaro 2 days ago! I've already replaced the front and rear badges with some black vinyl to cover up the ugly gold! Not sure what I have planned for it just yet, but I do know that QTP cutouts are coming next! Here's some pics! I'm going to use this thread to track my progress, and all my updates will be here! Glad to jump on board, LOVE this car!
2010 Camaro 2SS/RS black/black A6 L99 sunroof, rear park assist.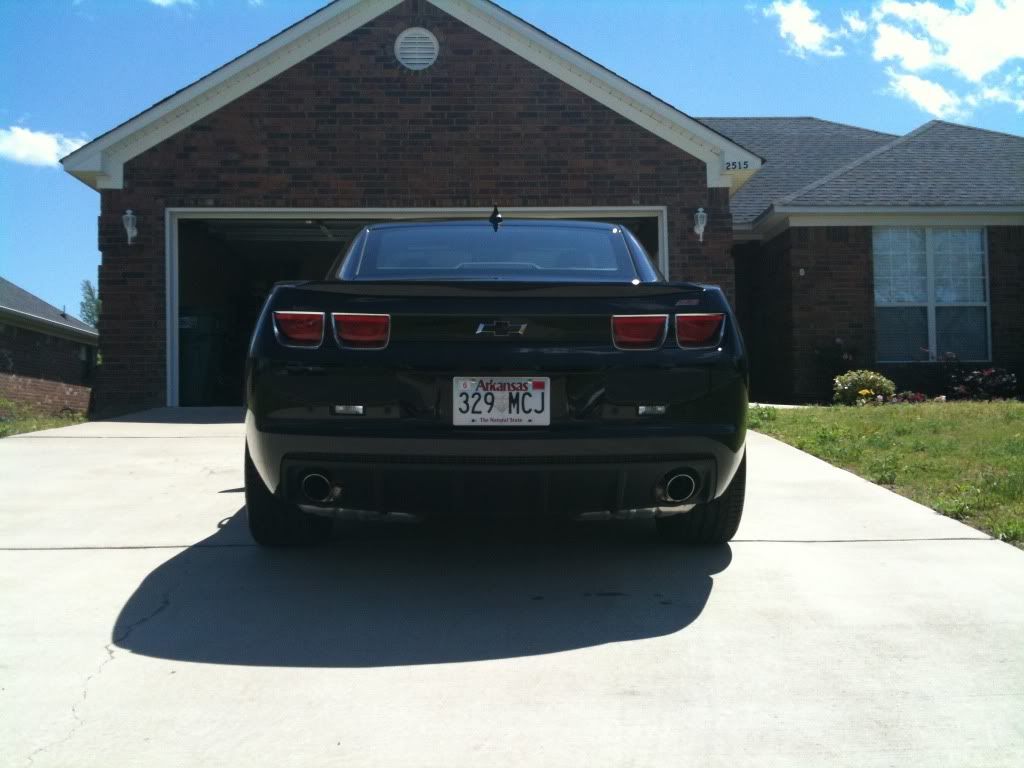 4/24/10 Stereo is in!
4/24/10 QTP cutouts on
4/27/10 D1S 6000k HIDs on
5/7/2010 15% tint all around
5/7/2010 front side marker vinyled over with black vinyl (cannot see through
)
5/7/2010 rear side marker vinyled over with black vinyl (cannot see through
)
5/10/10
Magnaflow 2.5" Axle Back Competition Exhaust is on!
5/13/10
Painted my brake calipers gloss black! Went and purchase wiring harnesses for DRL's to be LED's, pumped about installing them soon!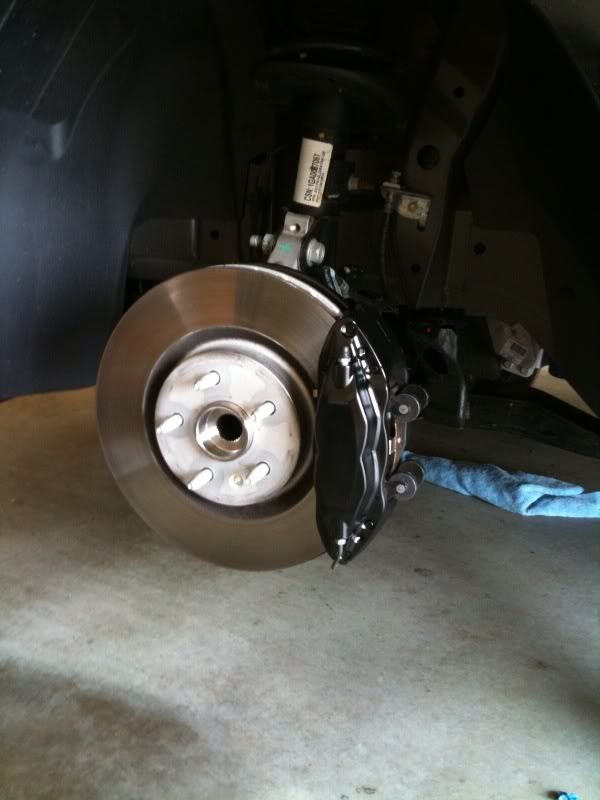 5/16/10
Updated pics of the car! It is FINALLY clean again! (we have had tornadoes for several days here :/)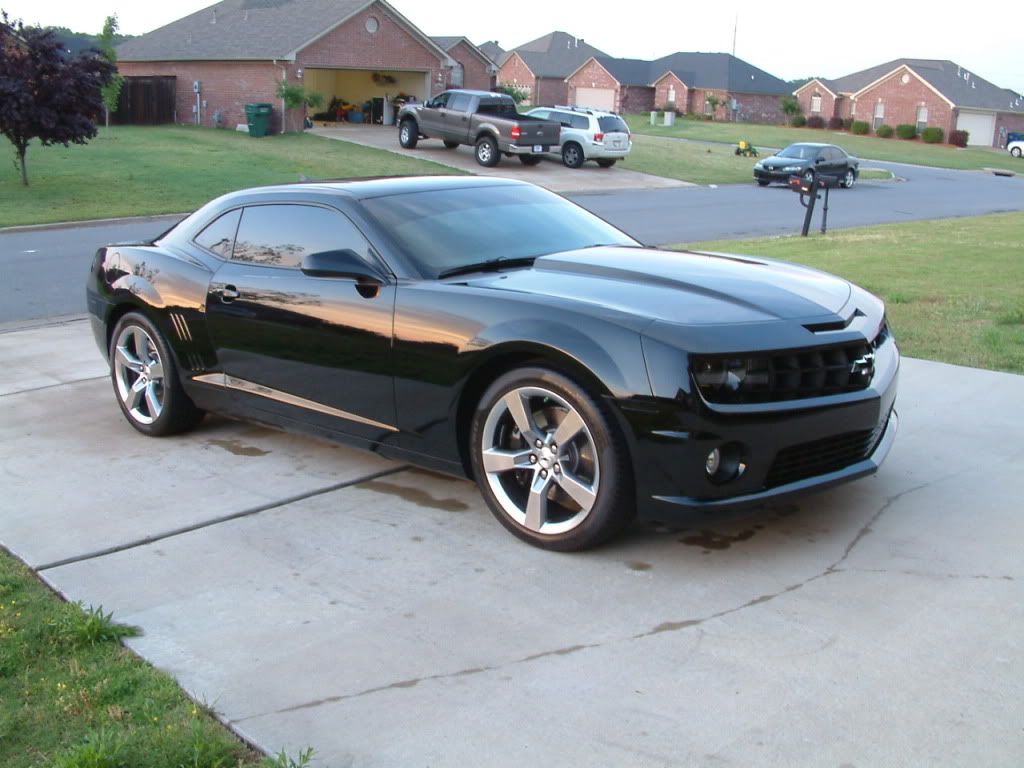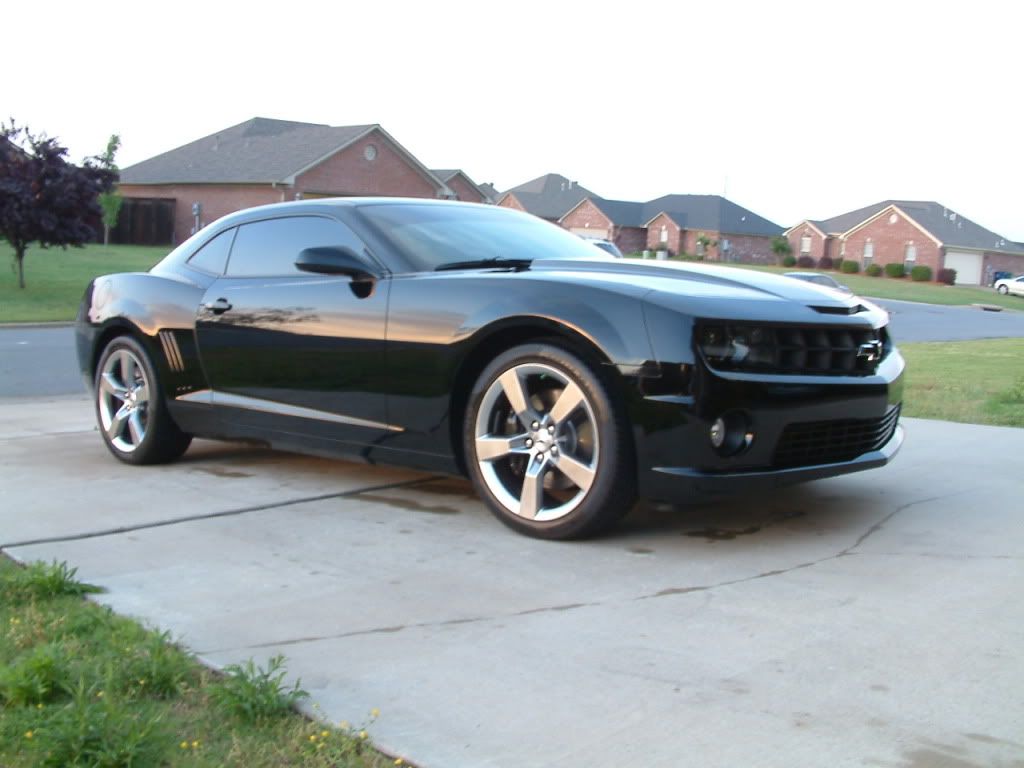 5/17/10
Installed my V-LED 921 LED bulbs and replaced the DRL harnesses to accommodate the bulbs.
Heritage grille ordered from GMPartsDirect!
Daytime picture:
I got to get the resistors to do the DRL/headlight mod, so that'll come soon as well! They're pretty freakin bright!
5/20/10
Heritage Grille installed. Better pics coming tomorrow after a wash!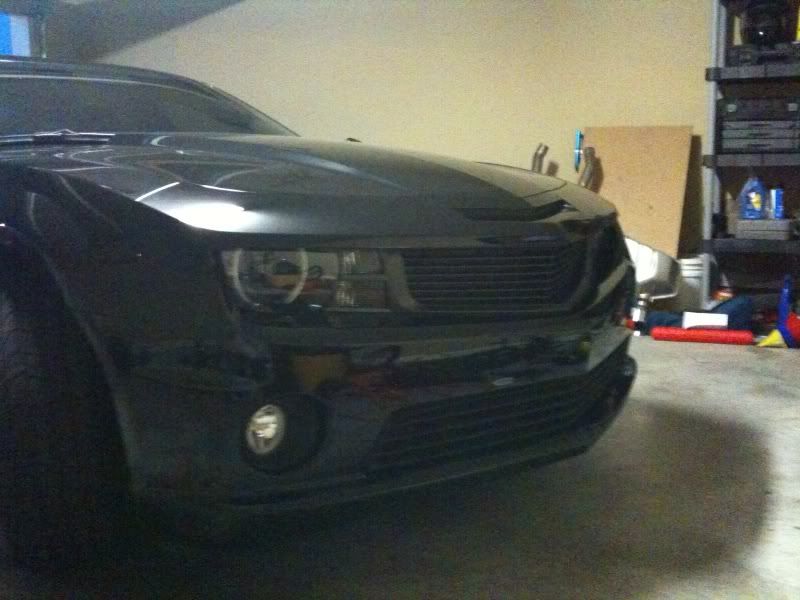 5/24/10
CAI Intake installed! Took a month to get it, but Chase@Apex did an AMAZING job keeping in touch with me and letting me know whats going on with it! 100% amazing vendor! CAI AND Apex, AWESOME.
6/19/10
Mods to date:
Magnaflow Axleback
QTP Cutouts
SCT Tune w/ Jannetty Custom Tune
CAI intake
Heritage grille (unpainted)
black calipers
LED fog conversion (the $40 one)
6000k HID's
blacked out all lights
Stealth Bulbs
15% tint all around, 5% eyebrow
Full stereo
Coming Next: Lexani LX-15 22's
I think thats it. Here are the pics!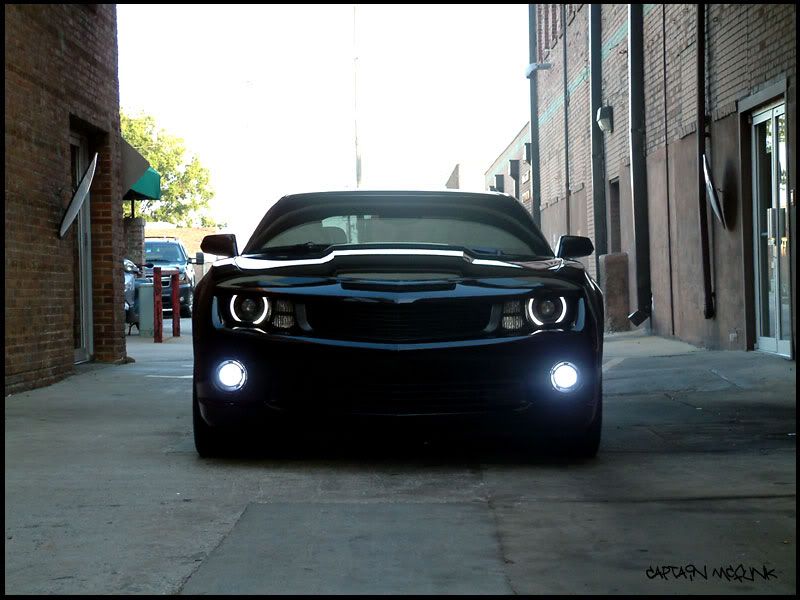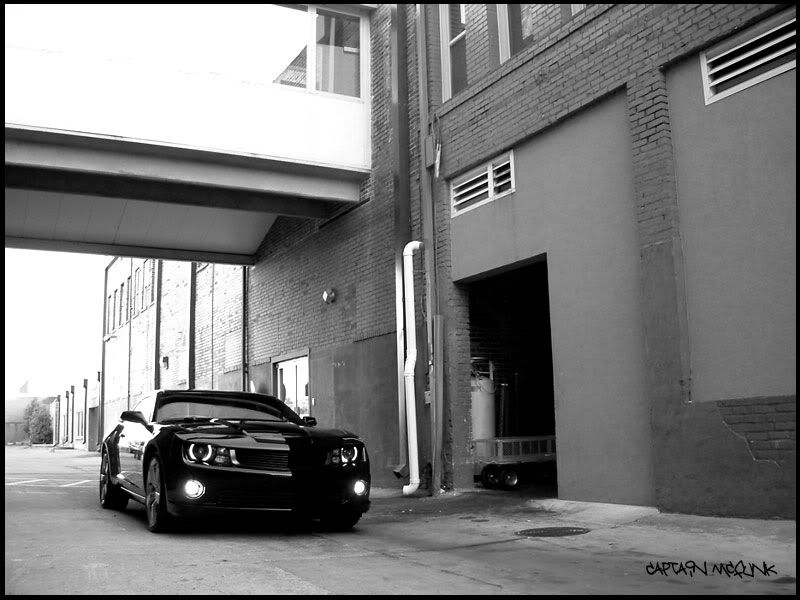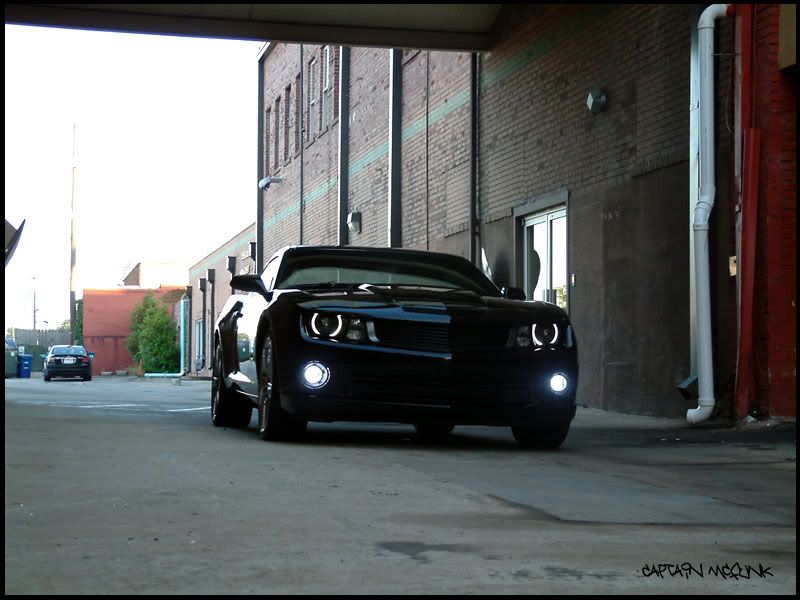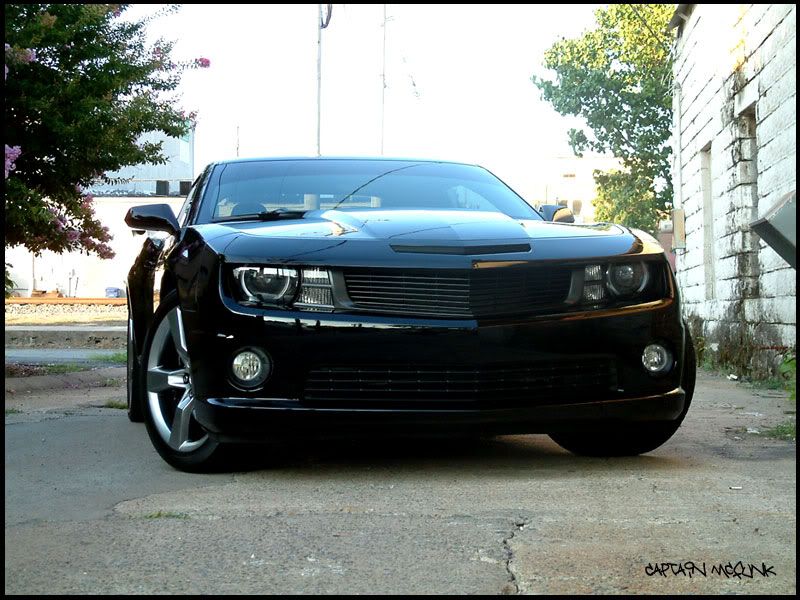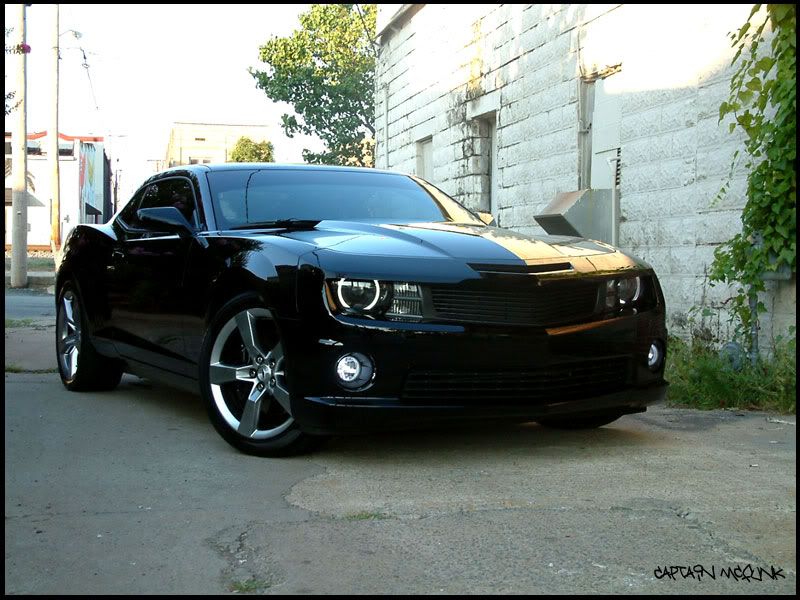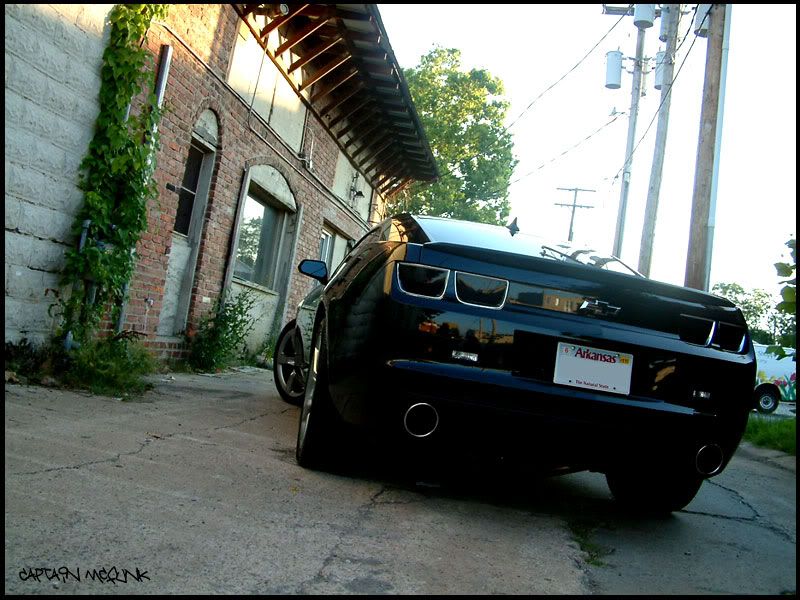 Adam
7/25/2010 New Wheels!!!!!
Lexani LX-15 22x9 and 22x10
Hankook Ventus tires: 265/35/22 and 295/30/22
They don't stick out that far at all, and i LOVE the agressive stance they give the car. Thoughts?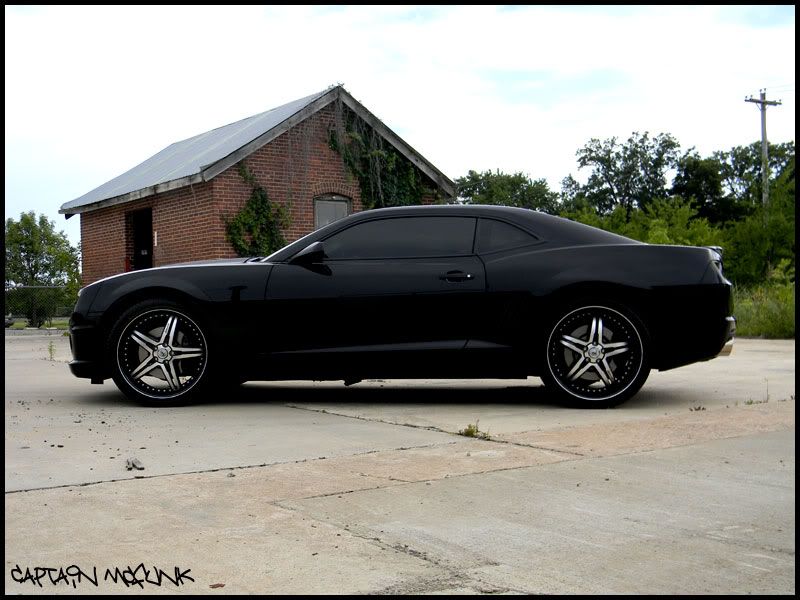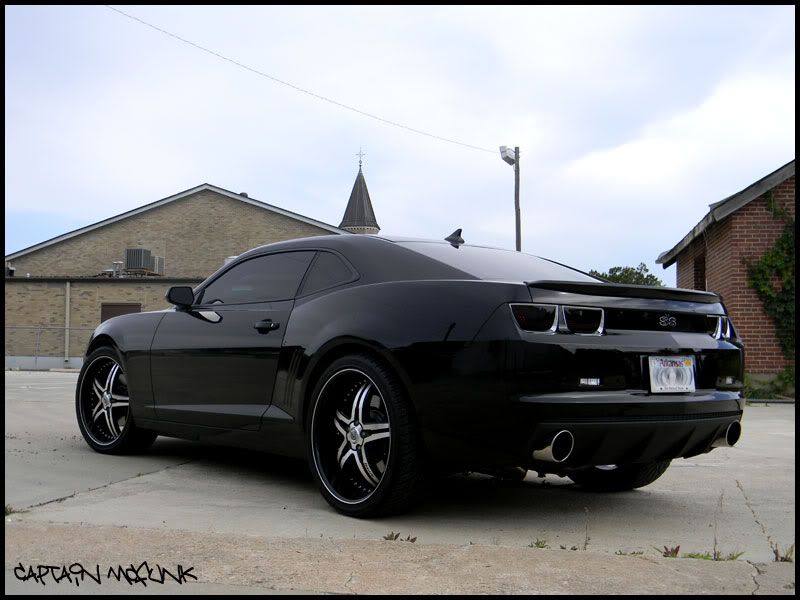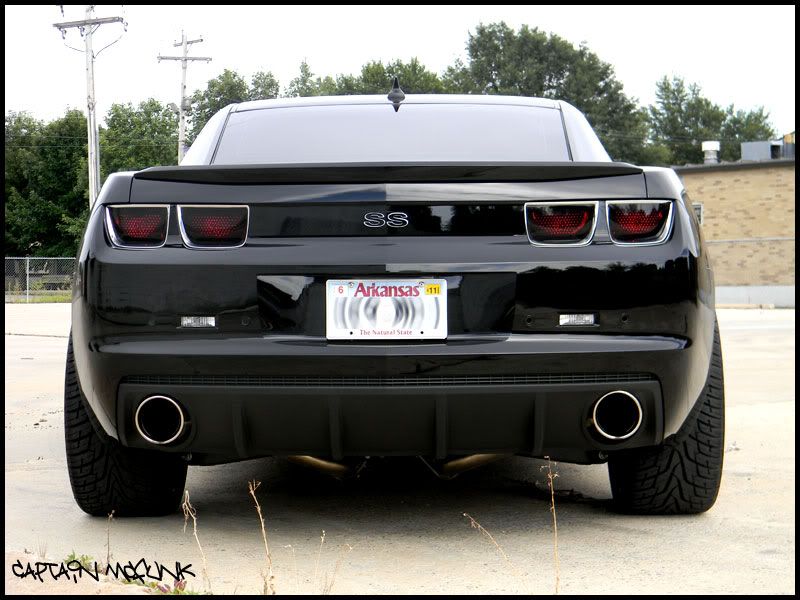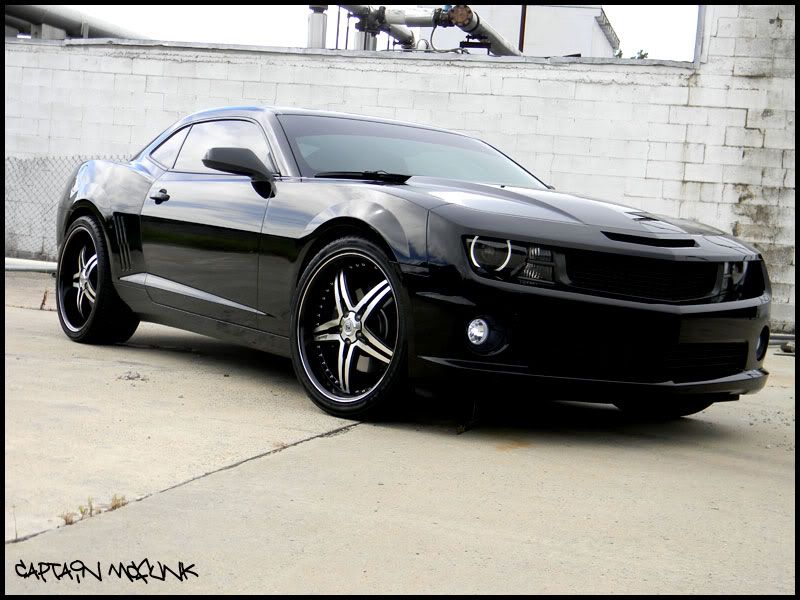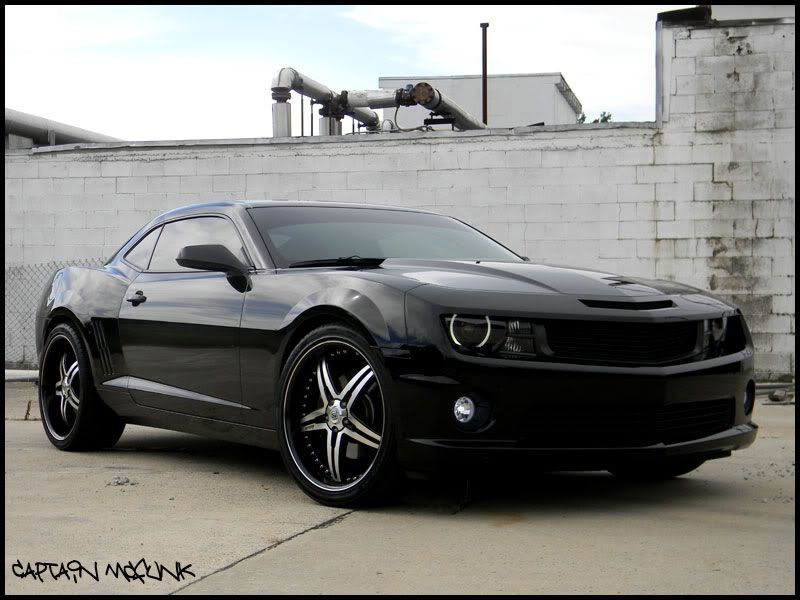 Here's an image down the side to give anyone an idea of how far the rears stick out: