Quote:
Originally Posted by
Nine Ball
I'm a 69 fanatic, owned several. Still have two in my shop right now.

The guys saying the 302ci Z28 engine was a monster are grasping at glorious past memories. 69 Z28 was a mid-high 13 second car stock. In a 3400 lb car, figure ~285-300 rwhp. Not 400+ like some old wives tales would suggest.

Think about it, it is still just an SBC with cast iron crappy-port heads. Getting anything close to 300 rwhp out of an SBC is still tough to do nowadays with better parts available. If you want to retain drivability, at least.
I had a 302 in this car many many years ago. It would have ripped a new Camaro easily. I ran a 13.2 back in 1977 with this car at Englishtown. Now I have a small block 427 with 565rwhp and it idles perfect at 900 rpms. I prefer now to pick on new ZO6's since they make better kills.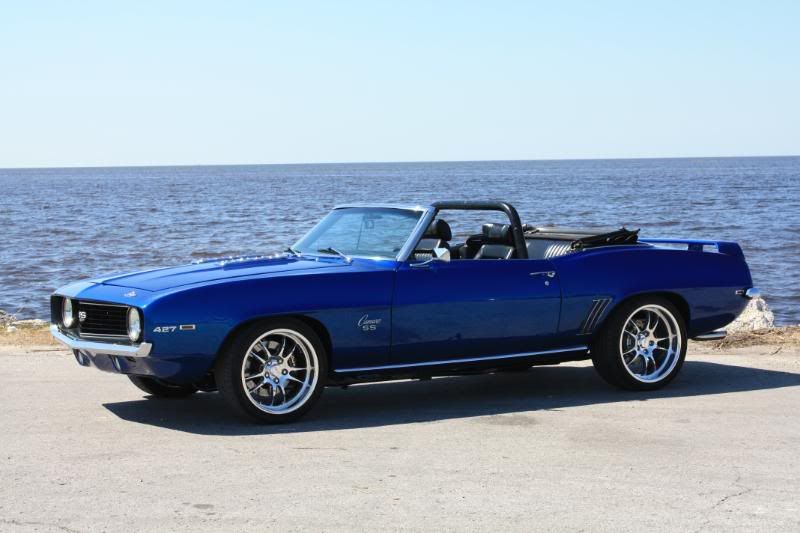 Nineball you will like the next picture. I like to attend the Viper club meetings in my 69. I have run several members from the VCA and they all have the same sad story to tell
Except of course Lee's Blue 08. He has a TT Heffner package and that car is amazing but then I don't need to tell you about Vipers old friend. I picked up an 09 B/W. Love the new 600 horse engine