well im torn i am in need of a change.. i have a 2006 supercharged trailblazer ss awd with almost 79,000 miles... dont let the mileage scare you most of this truck has been redone. i still am running the stock bottom end on a very friendly daily driven tune... of course this is my baby and meticulous care keeps it in the garage unless weather permits
Motor: Ls2 6.0
lep maggie cam
TVS 1900 blower 7psi
golden seal springs
forged rods
msd bap
60# injectors
race radiator- unsure of brand paid 800 for it though
stand alone meth injection-5 gal tank in rear
tunetime tranny cooler
level 6 trans
american racing headers
slp dual exhaust with (tbm dual exit valance)- cost extra $400
vig 2800 stall converter
functional mpd cowl hood-help in the neverending fight for low iats!
factory repo 20X8s we can discuss or i can take them off... almost 3k for the wheels in black chrome.
r1 dilled/slotted rotors.
afr wideband,dual intereceptor scan gauges in custom pod, boost in ss slot.
stand alone dvd player/ avic 700bt pioneer with nav
dual headrest monitors for the kiddies.. entire headrest no bs.
1200 watt planet audio amp with kicker L5 12 solobarack
looking for a trade will nego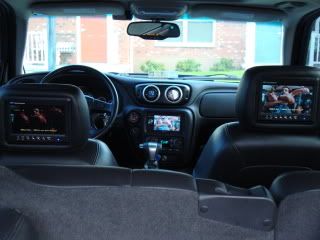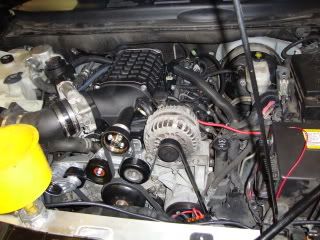 [IMG]http://i165.photobucket.com/albums/u60/joemumford1/DS****76.jpg[/IMG]