Quote:
Originally Posted by
toehead93
I bought Dynatech LTs from another member with 50 miles on them for $850. I thought I saw Dynatechs for $1100 but I might be totally confused with something else because I don't see anything that low now. I think $1000 is a great price.

One thing to consider with the SCT is if I buy it for $300 I have to pay someone $100 for a custom tune. One the flip side I can buy it new and get a free tune for the same price.

And just an FYI, I found new Magnaflow system for $925 at slickcar.com.
Did the headers you bought come with the Cats? I think that is where the pricing confusion comes in...some sites will show a stock photo of everything but when you read the fine print they do not include the cats for the price and then you realize the price is actually high. If you got headers and cats for $850 you got a GREAT deal IMO.
Good point on the SCT tuner, I didn't think about someone having to pay for the tune...so I'll do the headers with cats and the SCT tuner for $1200 shipped. So basically $1000 for the headers/cats and $200 for the tuner.
I checked out slickcar on the exhaust...$49.20 shipping...so about $975 shipped vs. $800 shipped...so..it is what it is I guess.
Thanks for the feedback.
__________________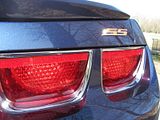 2010 IBM 2SS/RS Camaro (M6)
Previous rides:
2003 Twin Turbo Mustang Cobra(900 RWHP)
2004 KB S/C Mustang Cobra(700 RWHP)
2003 Mustang GT,Heads,Cam, N20 ect..