Quote:
Originally Posted by
radz28
VERY INTERESTING!!! Wasn't Ford trying to do this too, some time ago?... Anyways, I think a LOT of people are going to be watching your progess. Does this effect the operation of the A/C inside the car at all?
Does NOT effect the inside A/C, but with the inside AC engaged there will be condesation dripping so it would not be what you want at the dragstrip.
Quote:
Originally Posted by
mikepage0007
wonder if jeff at tpe is looking at this post as he does a lot of kb units in vegas. some serious heat out there...here in florida where not to cool either 100 plus degrees with humidity 4 months of the year...oh, your in bradenton , i guess we both know how brutal heat can be..
Jeff will NEVER get another product I develop ever again. Caused me a fortune in broken promises and drug me through the mud. Stillen is watching & so is Dustin Whipple.
Here are some pics & explanation:
The underhood: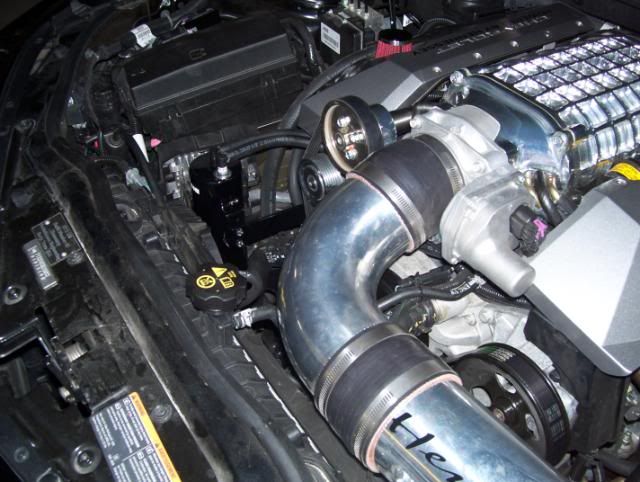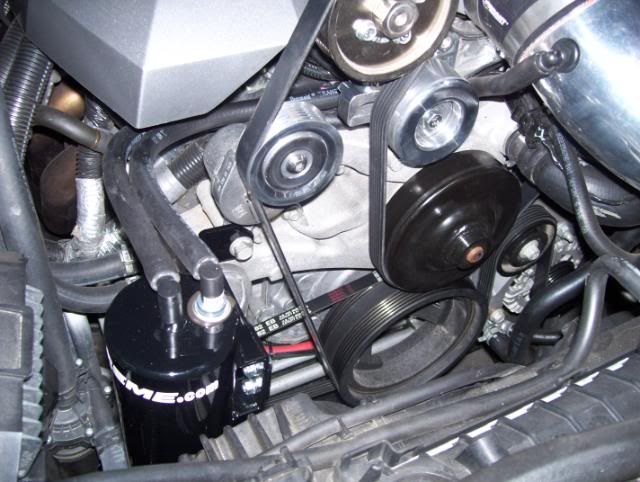 (shows some of the billet pulleys).
The main adaptor block that goes between the main manifold near the firewall on the drivers side.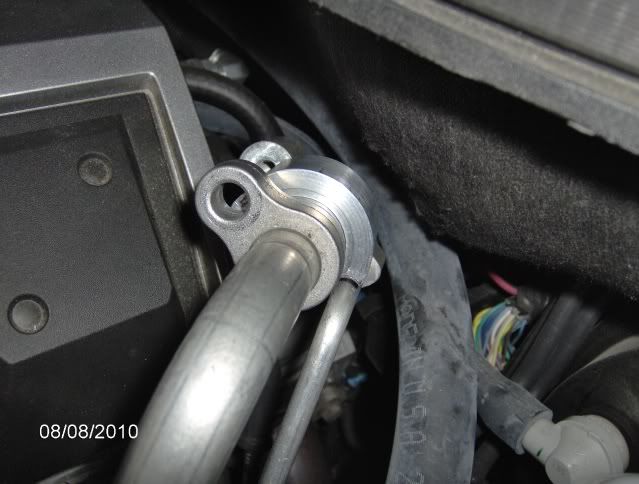 Very simple, single bolt. Kit comes with longer stud and everything needed. All are 6061 T6 billet Alum: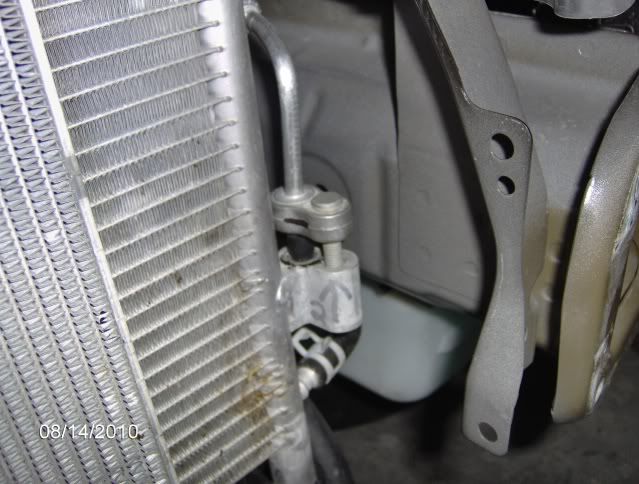 A 3/8" alum line goes from the adaptor block to th mounts near the cooler that mounts near the intercooler behind the front fascia.
The control valves, the larger one diverts the intercooler coolant through the new heat exchanger (made of stainless) when you engage the chiller mode.
The smaller unit allows you to use both the inside air & the chiller, or divert all cooling to the chiller.
Now below 60 degrees outside air temp the unit will lower the temp still, but at 90-100 degree outside temps the unit shines! Cooler air charge allows you to run more timing, less chance of detonation, and more mower due to the denser oxygen rich air charge.
A meth injection kit will also acomplish this, but you never need to keep adding methanol so after the purchase and install, no reacurring costs.
Options include digital temp display(shos both outside abient temp & the cooler temp) for the cabin, LED indicators, etc.
Every few days I willl try to give more updates & pics. Right now, DC is the only authorized installer and Master Distributor, and they will offer training for resellers/dealers.
Models for the GTO are complete, the 2010/11 camaro is what you see, and the C5/6 corvette & CTSV to follow.