I recently purchased the "Quarter Panel Gill Scoop Inserts" from
RPIDesigns.com
(Item # CAMT65) and they didn't come with any type of instructions... after waiting 24 hours for a response from the website, I went ahead and installed them myself without instructions; after all, how hard could it be? Well, after messing up the drivers side, I figured out exactly how to do it properly so I decided to write this for anyone who might need it.... after all, it's the least I could do to start assisting the Camaro5 community; you guys have helped me out a TON.
I'm happy if even 1 person finds this useful.
- Jay
Required items:
CAMT65 (gill stripes)
2 hands
Finger nails
Patience
Installation Time:
15 - 20 minutes.
(
I went SLOWLY
)
CAMT64 Kit Contents:
6 Vinyl Inserts - Appropriately labeled.
PIECES LABELED:
PF - Passenger Side Front
PM - Passenger Side Middle
PR - Passenger Side Rear
DF - Drivers Side Front
DM - Drivers Side Middle
DR - Drivers Side Rear
First thing's first; this is important.
DO NOT
remove the protective side tape from the non-adhesive side until after the installation is complete. If you do, the vinyl will stretch and will never sit properly.
The second thing to remember is to
NOT
remove the entire protective film strip from the adhesive side; if you do, it's going to be a pain in the rear to get lined up properly.
THIS IS WHAT HAPPENS WHEN YOU DO THE TWO THINGS MENTIONED ABOVE:
Stretched and folded...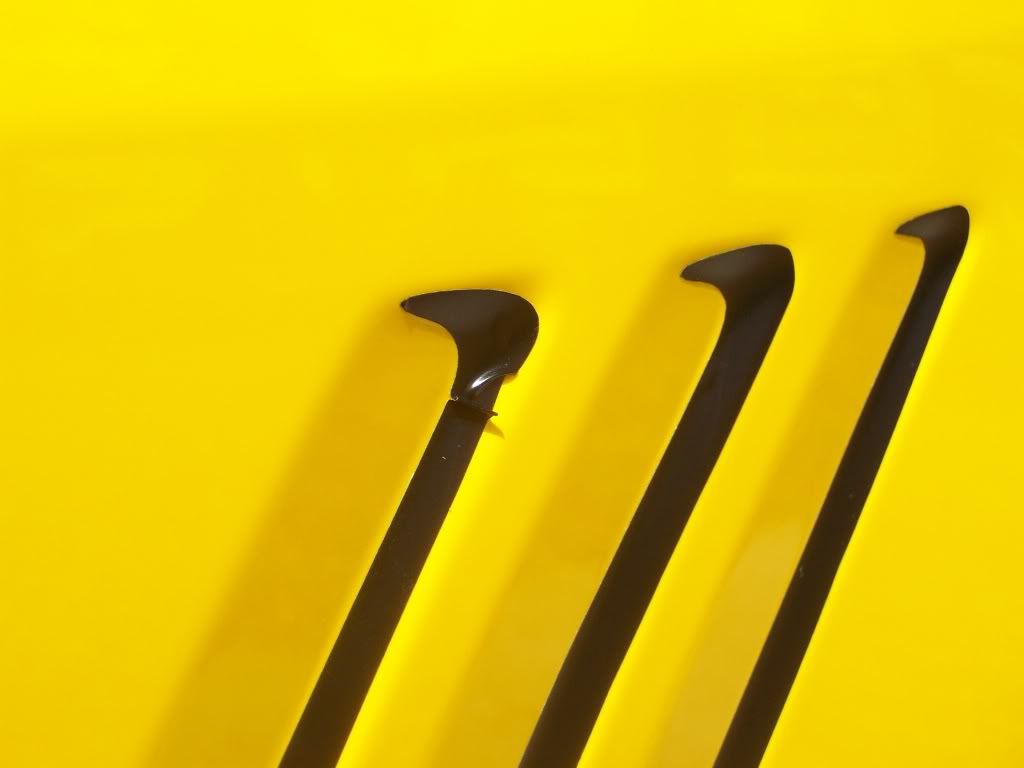 Stretched/not aligned...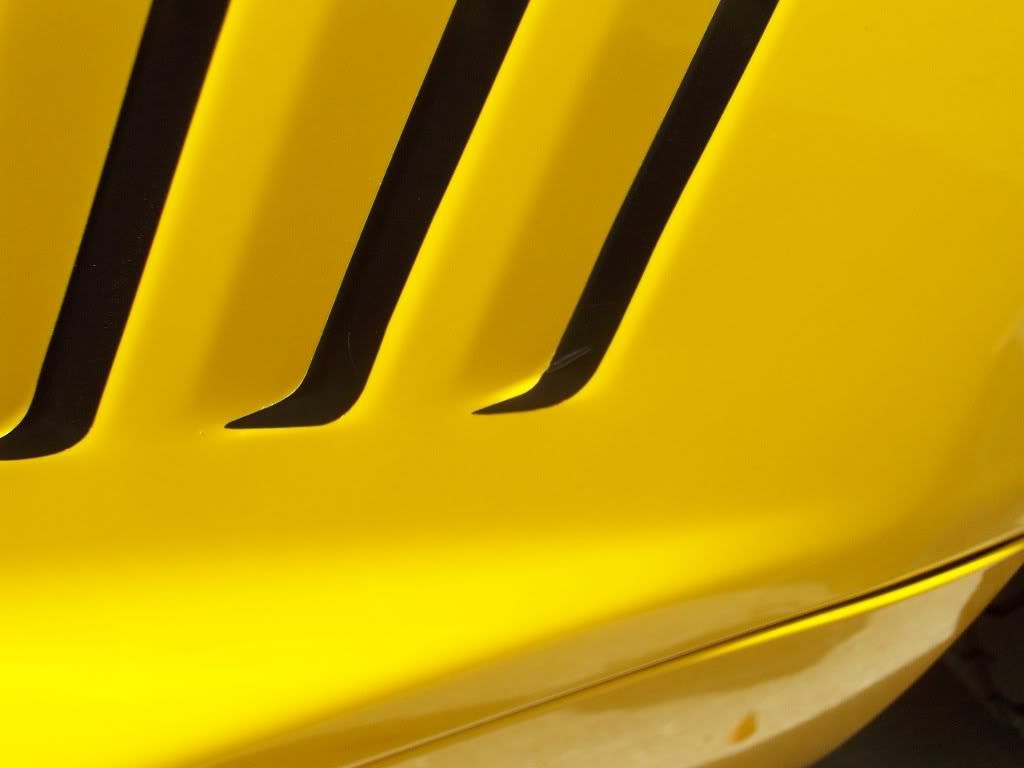 That being said, let's get started. Make sure the area is CLEAN. I strongly suggest doing it just after you've washed and thoroughly dried your vehicle.
Installation Step 1: Line it up
Before removing ANY protective strips, hold the piece in place to get a good idea of how you want it to look/line up. In this image I've already finished installing the PR & PM stripes; I'm lining up the PF stripe here.
Installation Step 2: Partially Remove Protective Film from Adhesive Side
Now that we know how we want the piece to line up from top to bottom, peel back a
small section
of the protective film that's covering the adhesive side; at the top. This will allow you to realign the strip without actually sticking it to the vehicle. This is where fingernails and patience are important... I don't have much of either, but I eventually got the adhesive side exposed.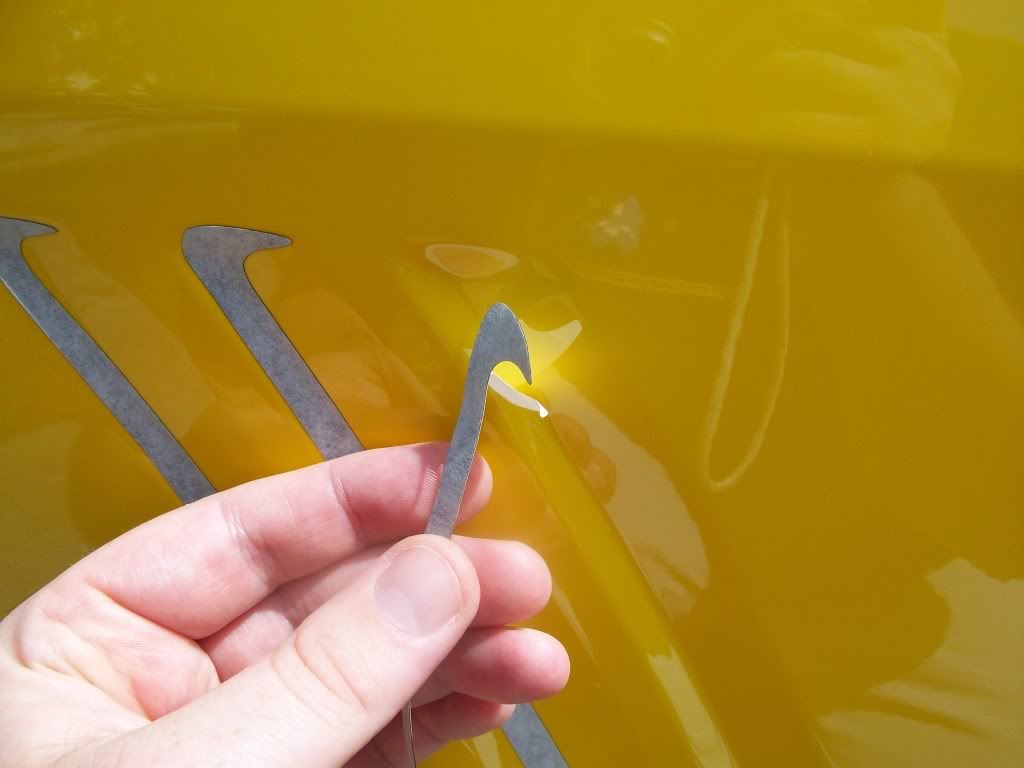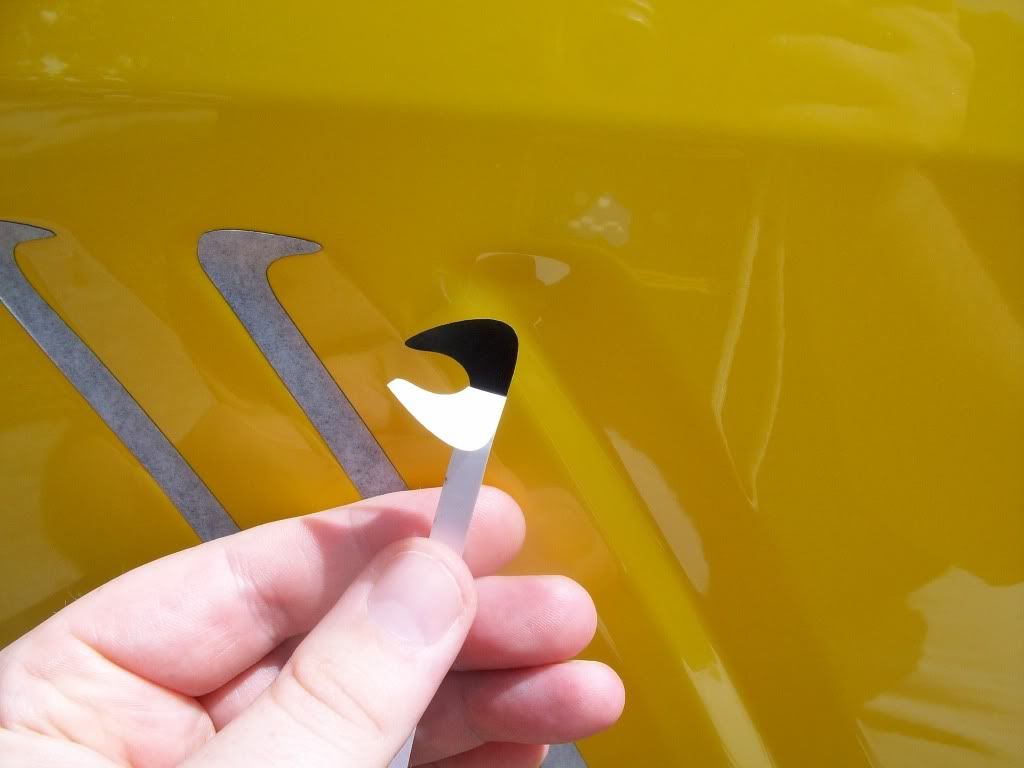 Installation Step 3: Anchor the Top
Now that we've got the piece properly placed, hold it in place with one hand, and press the top piece in place to anchor it. Once you've anchored it, you can release the lower portion.
Installation Step 4: Verify Alignment
Now that the top is anchored, and you're no longer holding the bottom, lightly press against the anchored portion and slowly run your finger from the top, down. This will allow you to verify that everything will be lined up properly when the protective strip is removed. When your finger reaches the bottom, you'll know if it's properly aligned or not... if it's NOT lined up properly, gentility pull the strip off and realign it. (Basically, return to step 2 after removing the anchored portion.)
Installation Step 5: Slowly Remove and Stick in Place.
Now, while holding the bottom securely in place with one hand, slowly/gently remove the protective film and use your thumb to press the piece in place. Just do a small section at a time and make sure everything is lined up properly. (Be careful not to pull too quickly, or slide your other hand down; you may stretch the vinyl and if that happens, you should just go buy another set because it'll never fit properly.)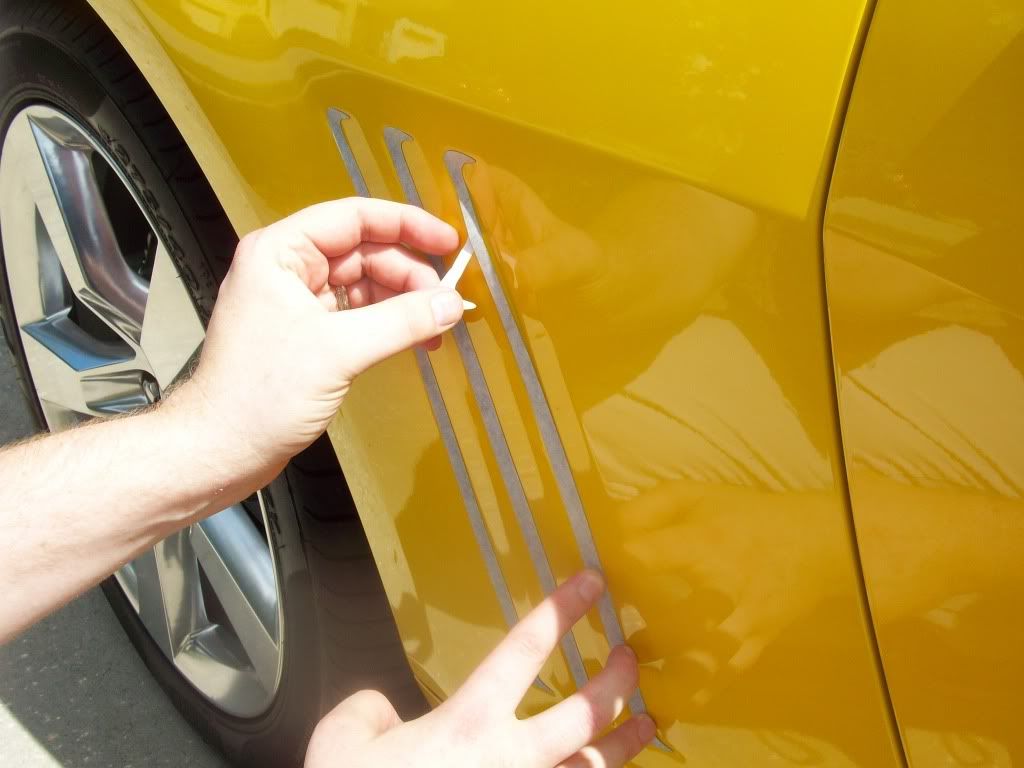 Installation Step 5: Final Adhesion.
Now that the piece is finally "stuck" in place, apply firm pressure to it and run your finger from the bottom, to the top, and back down. This is just to make absolutely sure that it's properly seated and there are no air bubbles or folds.
Installation Step 6: Protective Film Removal.
This part is easy. Simply apply some pressure at the top and rub your thumb up and down from the car onto the vinyl piece and the protective film will roll off. When it starts to come free, simply pull down slowly and you're done.. repeat this for the other two.