Yes more stuff for the LLT
Been a while coming but had been bogged down mainly with some legalities about product protection in general. All good though
Key benefits:
* Provides better air distribution between cylinders, resulting in more power
* Produces a cooler intake manifold charge resulting in more power.
* Improvement in low end torque by increasing plenum volume
* Better fuel economy
* Reusable over and over again.
* No undesirable side effects
What is a plenum spacers and what does it do?
A Plenum spacer is a special spacer that sits between your plenum cover and intake manifold. Its main purpose is to improve air distribution between cylinders by slowing down the air speed inside the plenum chamber. As a result there is less of a pressure drop inside the plenum chamber between cylinders, and less air momentum, resulting in better air distribution and power. The change in airflow characteristics is shown in the diagram below.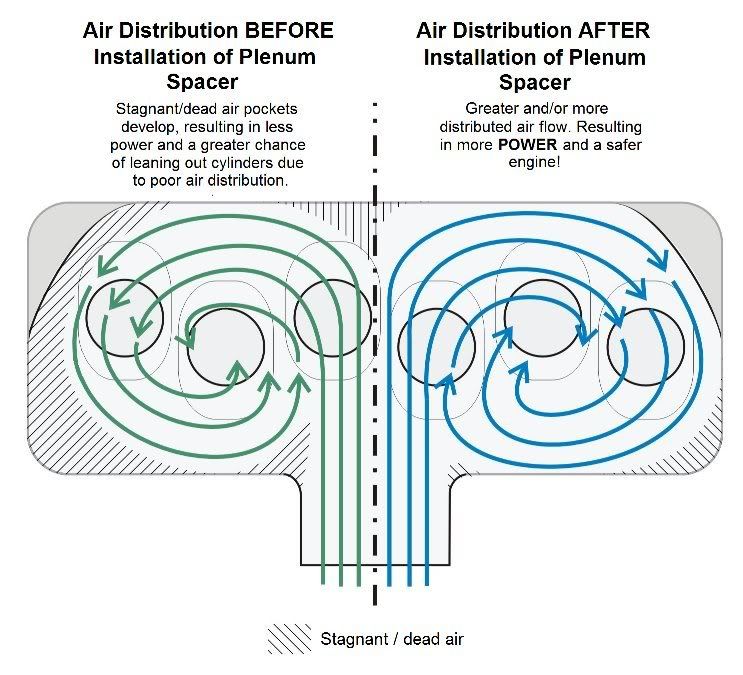 Not only will our spacer help you make more power, it will also help prevent any costly rebuilds through dangerous lean outs that may occur in high horsepower/boost applications (due to poor air distributions).
In addition to improving air distribution between cylinders, the increase in plenum volume also increases low down torque.
Made from the same thermal resistant composite material as our manifold insulators, means that further horsepower gains are to be had due to the reduction in air temperature
What's Included?
Plenum spacer, longer plenum screws, and gasket maker. Basically everything you need for the installation
What about installation?
Installation is straight forward, requiring only the removal of your plenum cover to install the plenum spacer.