I'm the first one home as I live the closest. What a great time with great people. Going to have to make this a tradition. What a site having 20 Camaro's rolling down the highway. I led the group in from 3 valley to Revelstoke and couldn't stop looking in my rearview. I don't have many pics but I'll post what I have in a bit. Weeeeeee!
Here's a couple of non blurry ones, taken before the drinking started
The BC gang stopped at the site of the last spike. That's mercuryman on the left, he organized the BC side and many thanks to him. The two of us along with my roomie Shawn (meSSohappy) were the last men standing last night. The Albertans were lightweights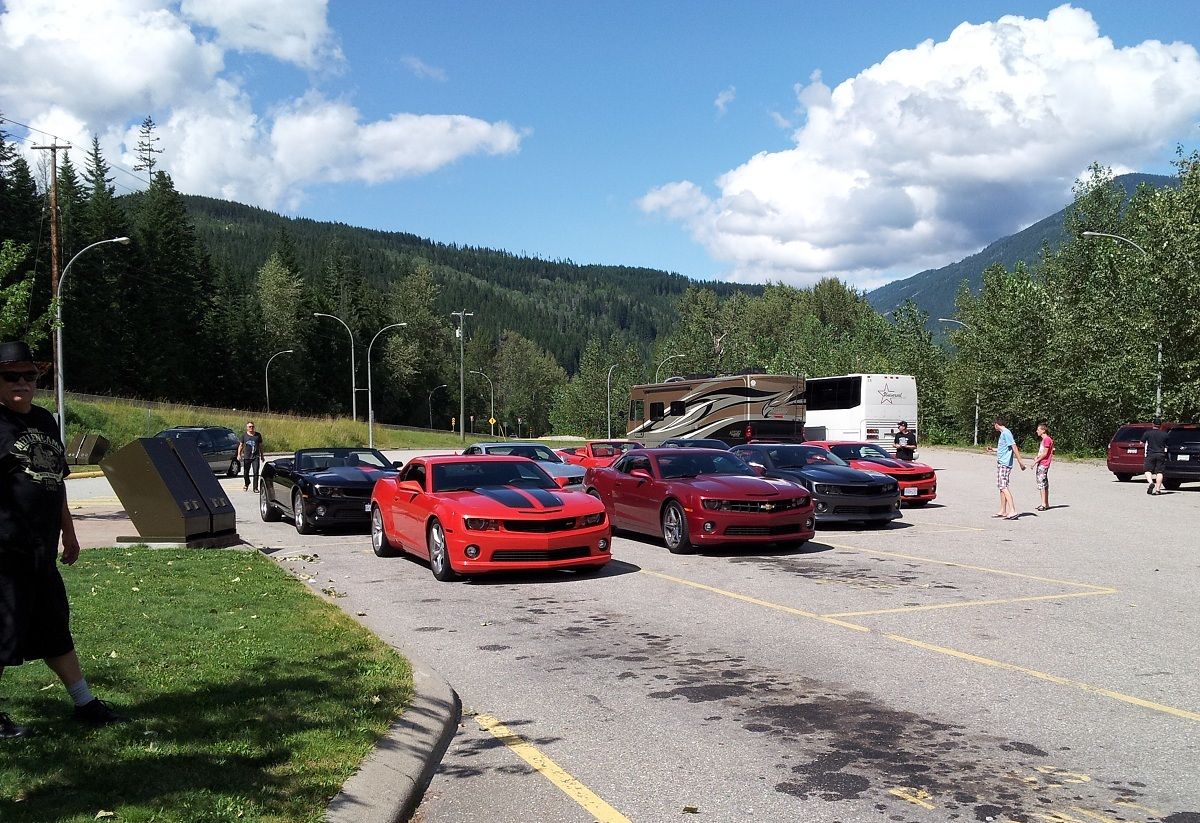 The hotel had a place for us roped off, here are all the cars. Great place to stay the food was great, breakfast buffet had the best eggs benny I can remember eating.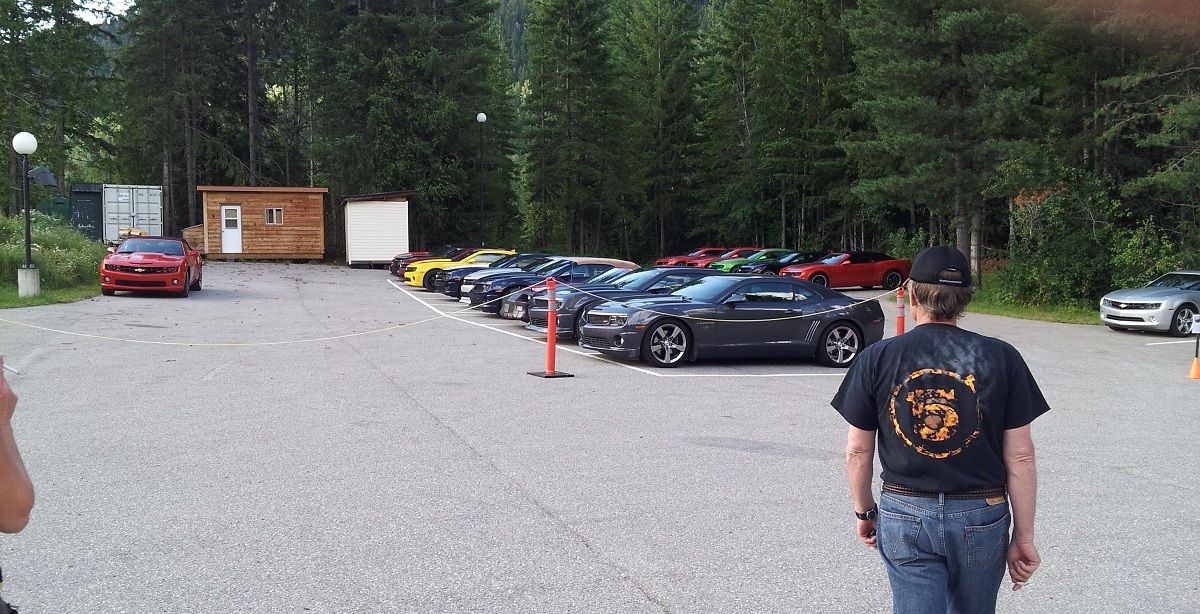 There will be better pics and some vids coming soon.