Why are ORACLE Halos the BEST Choice in Lighting for My Camaro?
Quote:
We are committed to the Camaro Community, that is why we have our own 5th Gen Shop vehicle and you will see us at just about any Camaro event around the country.




Our halos use only the highest quality Bridgelux LED surface mount diodes (Made in the USA) that makes them more reliable, brighter, and perform better than anything else out there.


Using only the BEST quality components in our products allows us to stand behind a LIFETIME WARRANTY.

That is why when professionals like Stevenson Racing who want only the BEST components choose ORACLE halos. They need a quality product that can stand up to the torturous conditions of 24 hour Grand Am Racing.


NOTE: If you are looking for complete headlights with halos pre-installed please see our thread
HERE
This ORACLE Halo Kit is designed to either replace the existing rings in your HID Camaro Headlights or add Halos to your existing non-HID Camaro Headlights.
The high quality surface mount LEDs used in this kit have a lifetime of 100,000 Hours of continuous use. That means you can turn them on and leave them on for over 10 years and still not wear them out! LEDs also put our very little heat and the 4 layer rigid PCB is extremely durable.
Here is a comparison to the factory ring:
The Halo kits can be purchased here:
http://www.automotivelightstore.com/...ROD&ProdID=448
As seen on Camaro Performers Magazine 5th Gen Products Showcase.
We will continue posting pics of the different colors as we do more installations.
GREEN:
WHITE:
BLUE: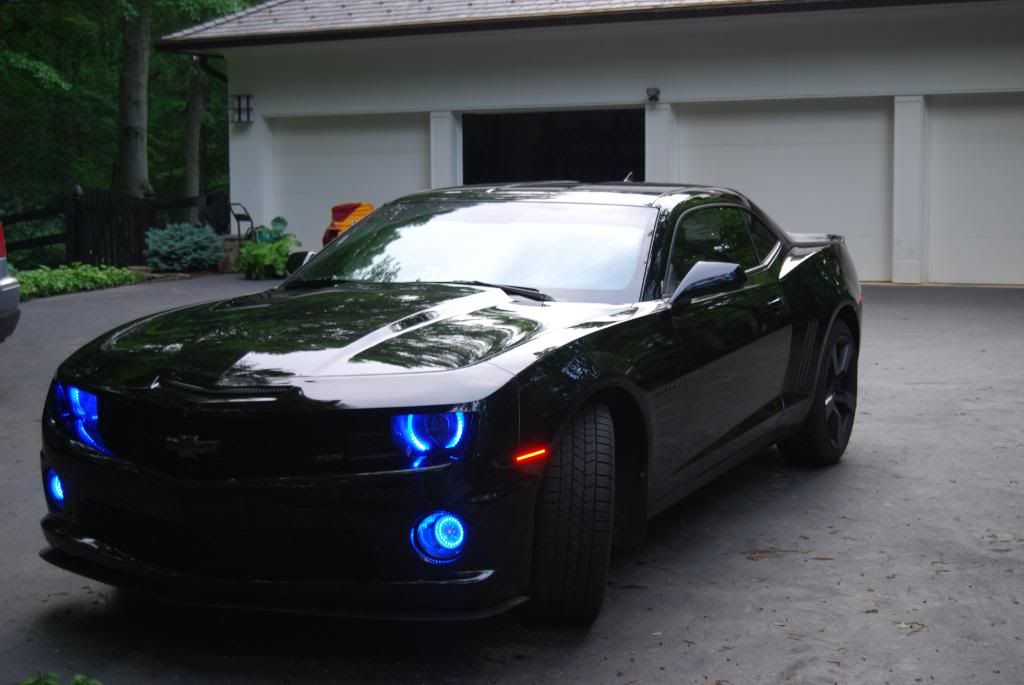 ORANGE:
RED:
PINK:
NEW! Yellow-Amber: