Let's go out and have an AZFBA night at Firebird Friday Night Drags!
Since we have quite a bit of interest during this time of year for drag racing, we decided to set up an additional Club Night of sorts at Firebird Raceway for November 13th, 2009. If we can get more than 20 people to go, then we will also get a discount on general admission. The discount will depend on how many people over 20 we get pre-registered with us. Meaning that we need head counts of who will be going, regardless of racing or not. So you would count you, your significant other, your grandma and kids if they all come with you.
We will keep a running total here and the cutoff for getting the totals to Firebird is November 9th.
Racer: 8 Members
Spectator: 3 Members
In addition to the normal Firebird Friday Night Drags, they are also having photoshoot opportunities with a Playboy cover model for an extra fee. Here's the flyer for what they have going on that night.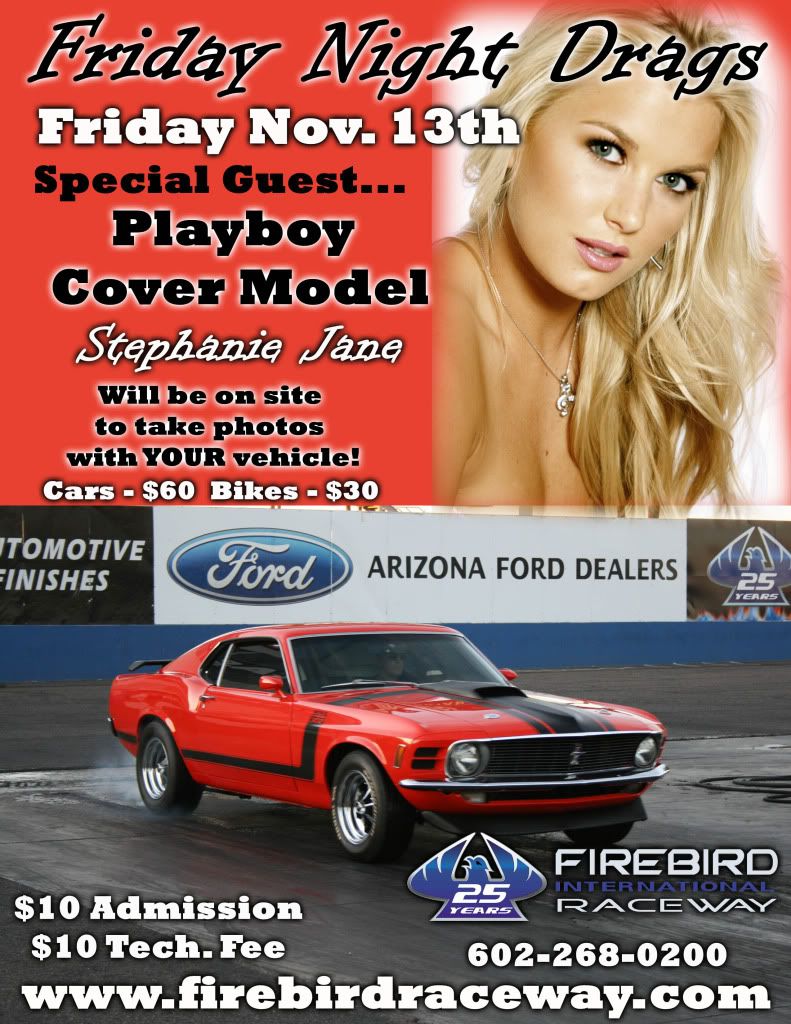 __________________
1999 Pontiac Trans Am Pewter LS1 A4
Mods: Ram Air Hood, SLP lid, Smooth Bellow, TB Bypass, AIR & EGR Delete, 2-point Strut Tower Brace, Edelbrock Cat-back w/ Quad Tips