The next mod I wanted IMMEDIATELY after it became available to order: a ZL1 spoiler!
Ever since the 2010 Camaro came out, I have felt that the stock spoiler was just a liiiittle too small for my taste. I personally don't think the high-wing spoiler is all that bad, but just a liiittle too big. In my opinion, the ZL1 spoiler is ideal for the look I'm going for on Celeste.
First thing's first...getting the stock spoiler off.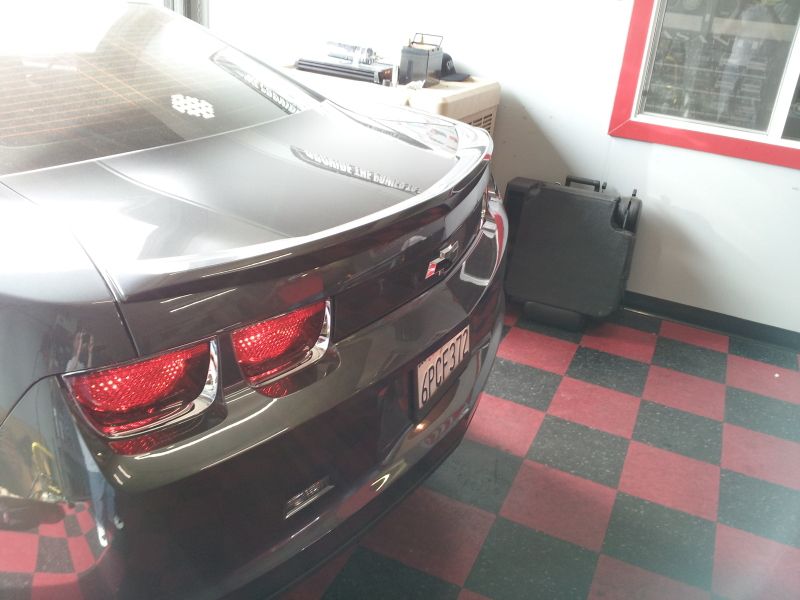 Paint damage wasn't that bad at all where the stock spoiler used to be (I've heard some horror stories about how the paint has rubbed away completely underneath), but notice how the stripes don't extend all the way to the end of the trunk lid since they originally continued to the top of the stock spoiler. Problem #1, since the ZL1 spoiler is raised right there.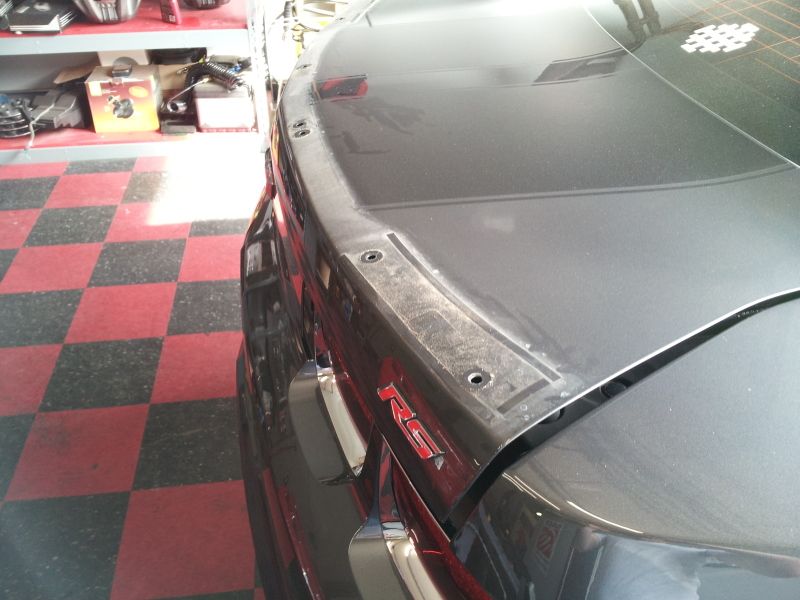 ZL1 Spoiler unboxed, CGM color-matched, and ready.
Problem #2 was that the RS spoiler requires different holes than the ZL1 spoiler, and the ZL1 spoiler can't be attached with adhesive, just mounting bolts (not that I would necessarily trust adhesive, anyway). Therefore, we had to drill. Easily one of the most painful things to watch...EVER.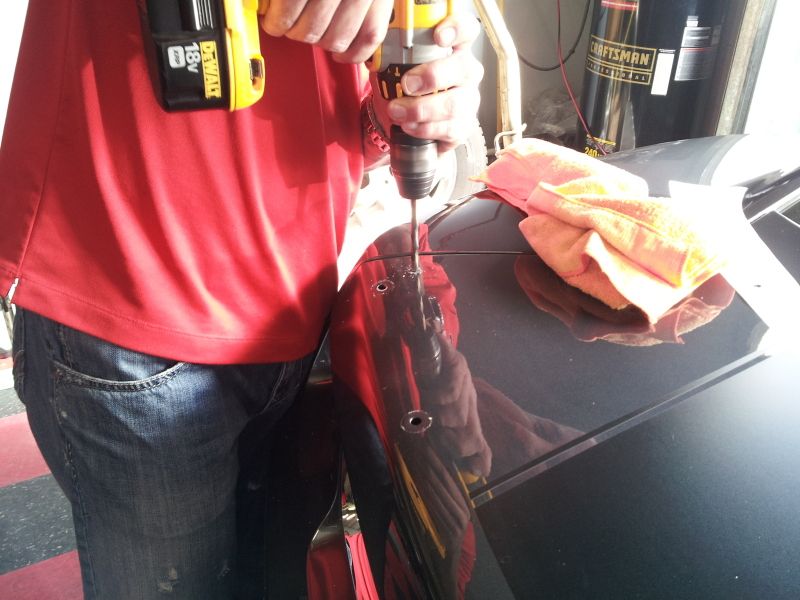 With the holes
finally
drilled and everything measured, there were three holes total that could still be seen with the ZL1 spoiler on. We used some cheap plugs to fill them temporarily and drove (sans spoiler) to the nearby
MarSer Designs
(
www.facebook.com/MARSERdesigns
) to look at some stripe options.
Marc at
MarSer Designs
is LEGIT. He measured the exact length it would take to complete the stripes and went to work.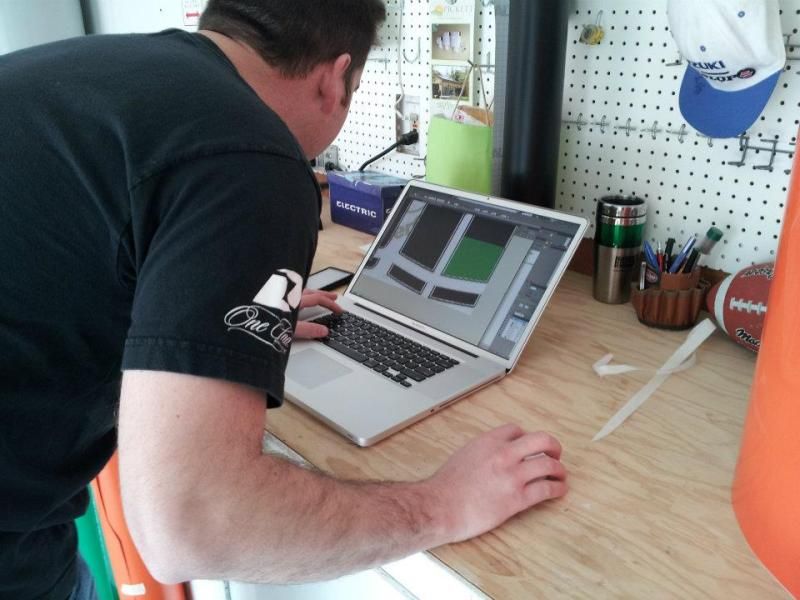 Before I knew it, the holes had been covered by the extended stripes! That way, when the ZL1 spoiler was mounted, the stripes would continue underneath it but still stop right at the edge of the trunk lid. The holes are almost completely unnoticeable. If you get really,
really
close to the space underneath the spoiler's brake light you can see the slight indentations, but just barely. Unless you're looking for them, they're invisible.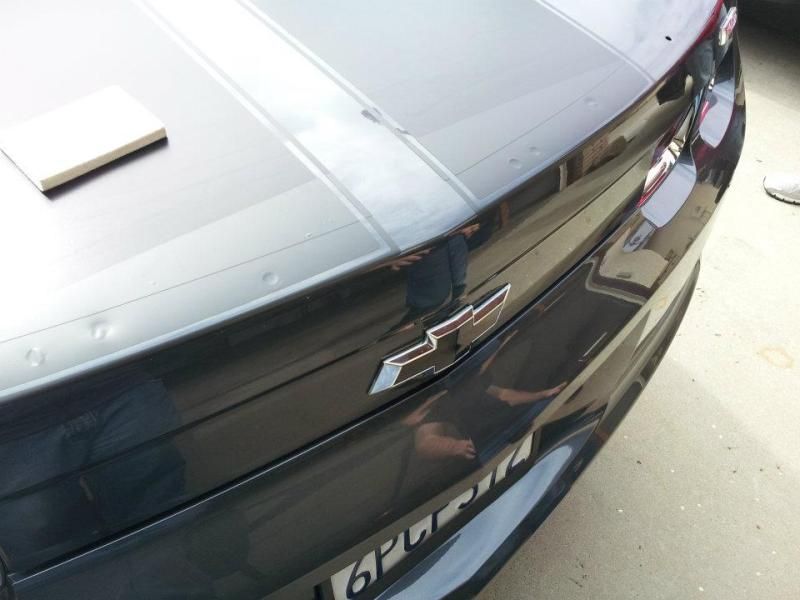 ZL1 Spoiler installed!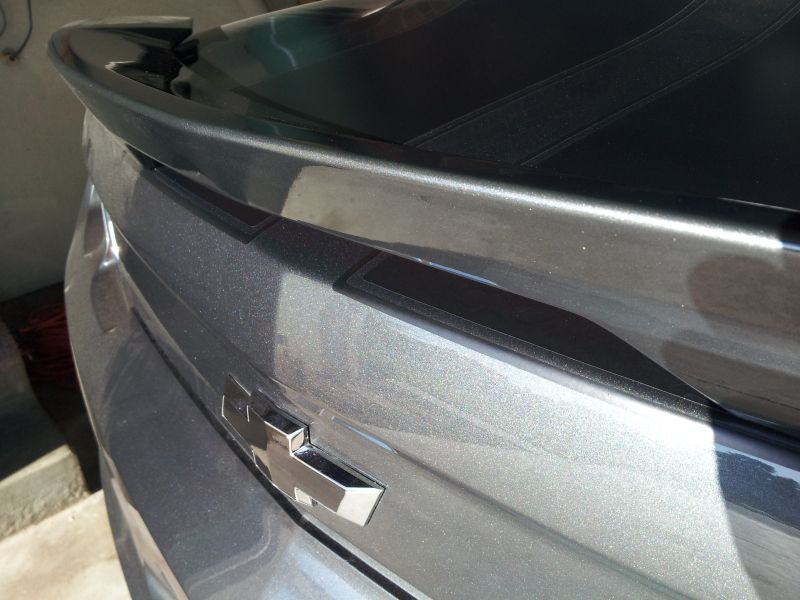 For the brake light, we simply detached the stock third brake light and used a harness that Ofer ("2SSRS" on these forums) offers for just such an occasion.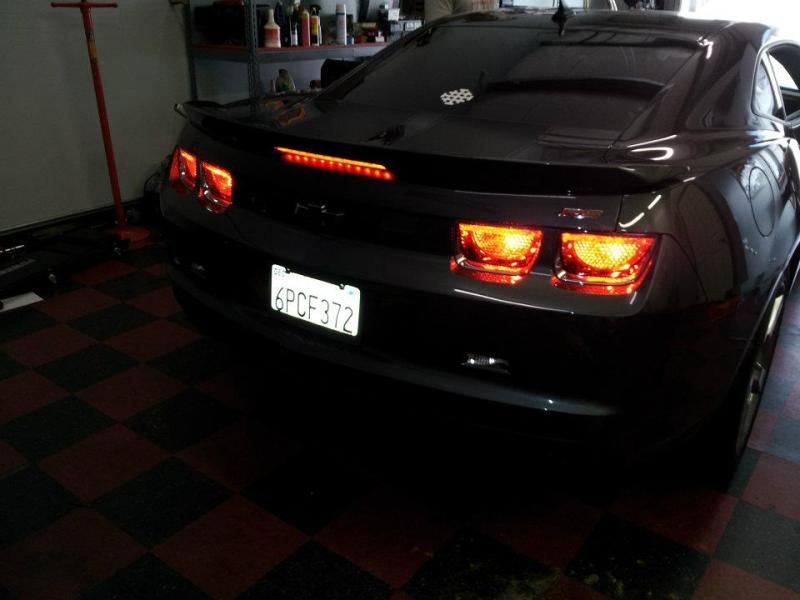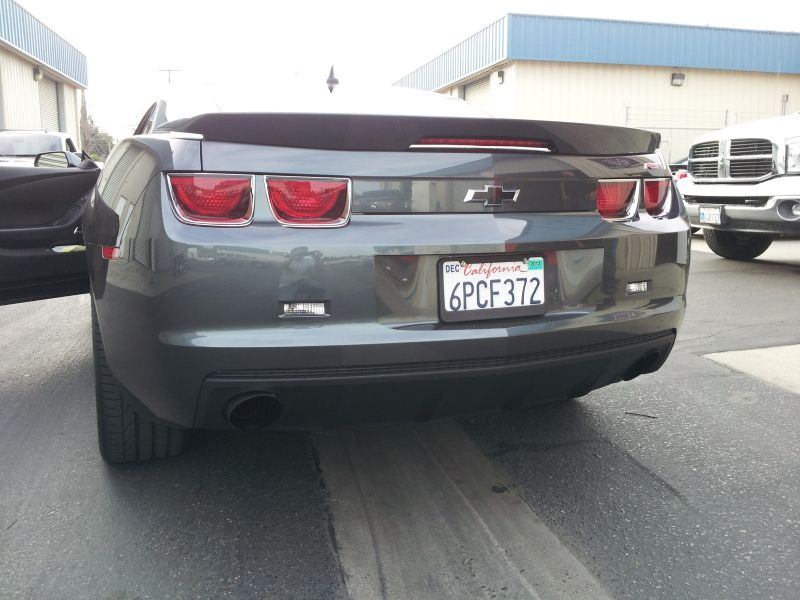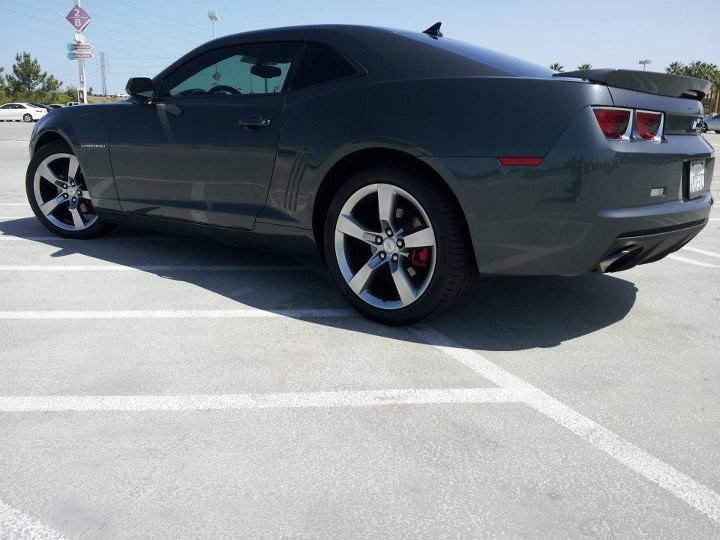 Side profile shot taken by my friend "sangerbanger58" on these forums for comparison: