Hey, this is my first post. I did some research here earlier last week and caught a thread that walked someone through how to remove and clean the throttle body. I just wanted to share some of my experiences and I took some pictures throughout the process.
Originally I took the car to the dealership, they said it had some build up and wanted to charge me $169.99 to clean it out for me. I told them no, I was going to take a look at it myself. (I dont know why they wouldnt take pictures themselves to show the customer what they actually mean by build up). It was not nearly as bad as they seemed to make it.
This morning I woke up early while it was still cool outside (I live in florida and its going to be 90 today) and popped the hood. Everything was pretty straight foward:
1. Remove the top plastic covering that sits on top of the engine.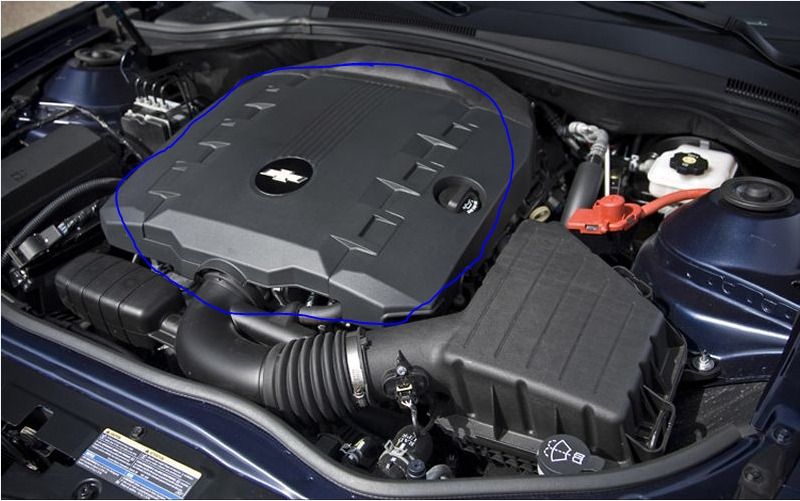 2. Remove the two clamps from the air intake hose.
Clamp 1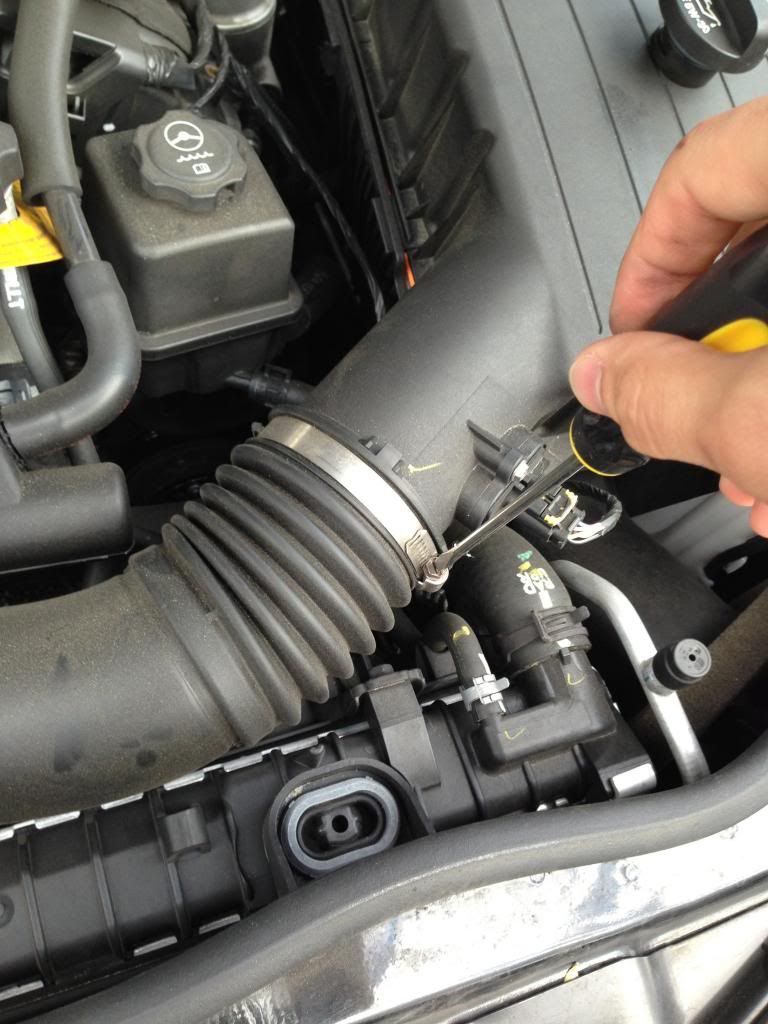 Clamp 2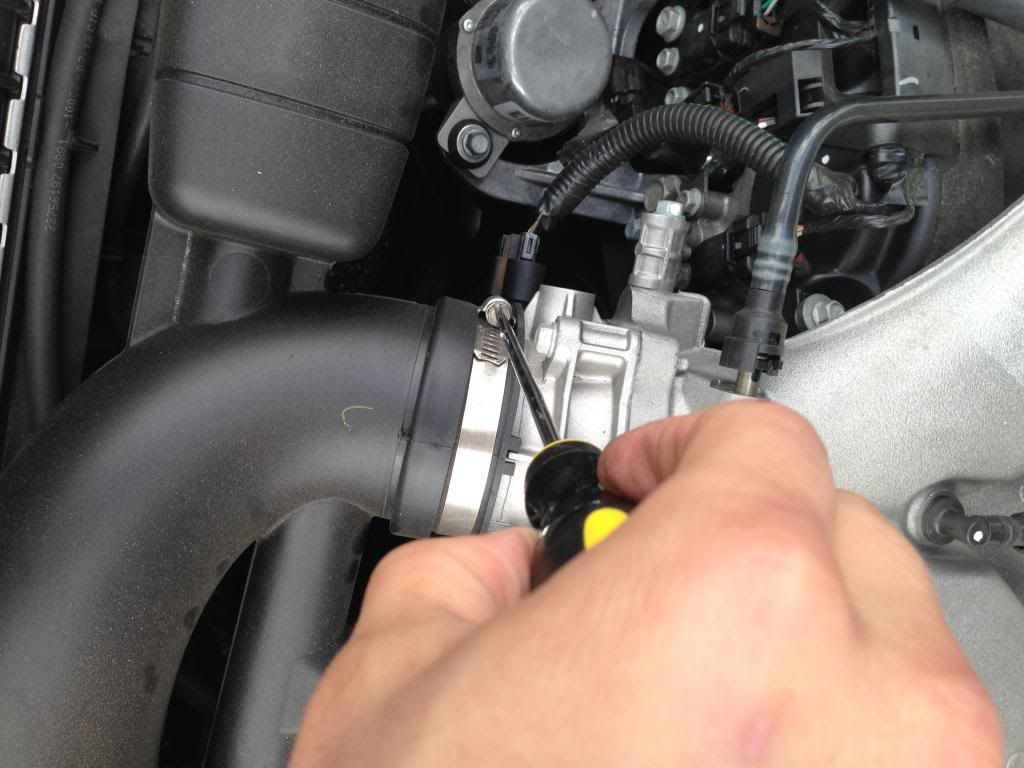 3. Now you should be able to remove the entire air intake pipe: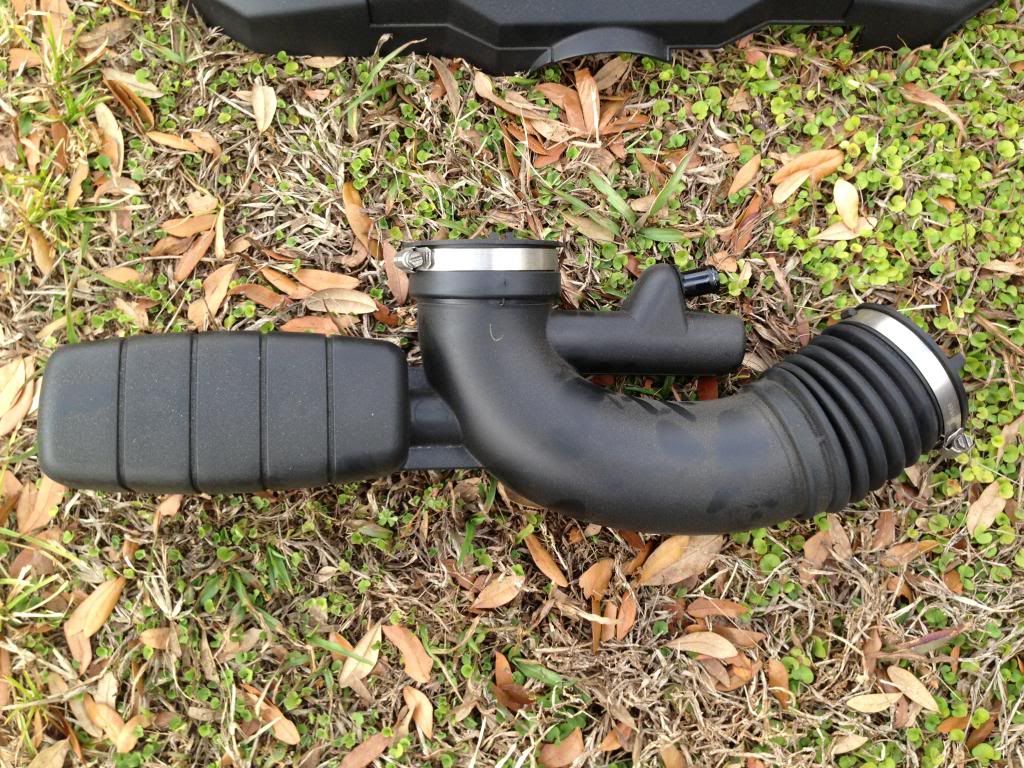 4. Remove the sensor plug from the Throttle Body: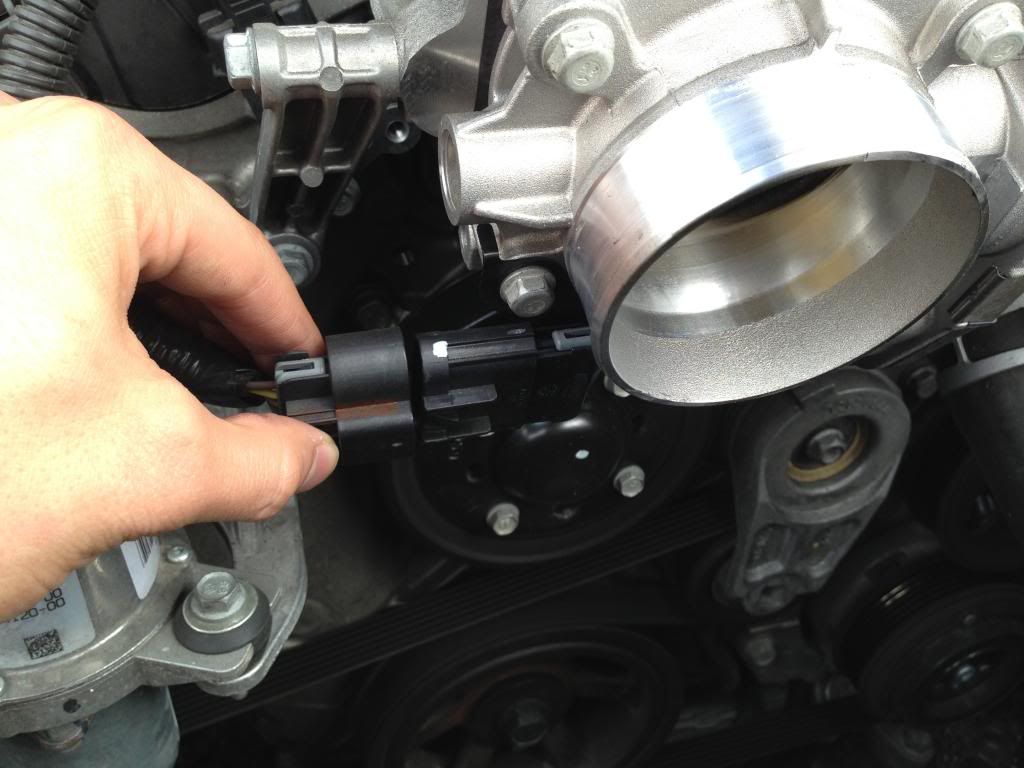 5. Now its just 4 nuts, but be careful as you take it off, there is a small metal bracket in between the throttle body and the engine that may fall if you take it off too fast.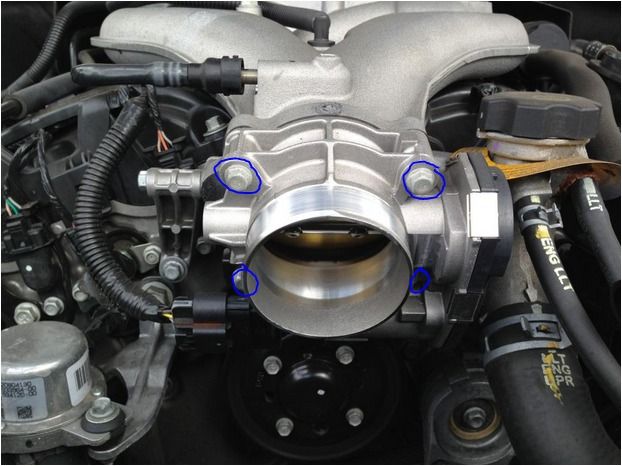 5. Clean the trottle body with some Throttle Body Cleaner. I just used some Valve TB cleaner from Advanced Auto Parts store. It was a little difficult because the TB is electronic is there is no way to actually open or close the valve. I just did the best I could with a microfiber cloth by spraying it directly or on the cloth itself.
I didn't actually take any pictures of the dirty TB itself or after because I guess I was just too excited.
6. Turn on the car and make sure everything works. HERES THE CATCH.
So I at the same time I dump some Seafoam in the gas tank and let the car run. It IMMEDIATELY throws a "Service Stabilitrak" and Check Engine light. I let the car run for a few minutes and then took it for a drive. Turned it on and off a few times.. Would not go away.
I ended up going to the gas station, filling up the tank and it was still throwing the check engine light. It just so happens theres an Autozone store next to the gas station so I go in and have them check it out.
It throws these codes:
P0223 - Sensor open or shorted internall - Replace component
P0122 - TPS or APP sensor shorted or open
Woops.. I guess I messed it up. I go to walk out of the store, I turn the car on and now the light is gone. No "Service Stabilitak" or check engine light.
Im not sure what happened but I've turned the car on and off at least half a dosen times and I still have no seen it since.
Anyway, that was my experience.. glad it ended well and I hope this helps anyone with cleaning their Throttle Body in the future.