Quote:
Originally Posted by
Firefighter
Looking like the end of the year then? No worries. I know developing something like this is a PITA.

One question though this intake should work with the RotoFab washer bottle right? That's one thing I'm not wanting to give up.

I hope this Cold Air Intake works out for you man. You are putting so much work into it.
Yes it does, I stuck one on for test fit quite some time ago: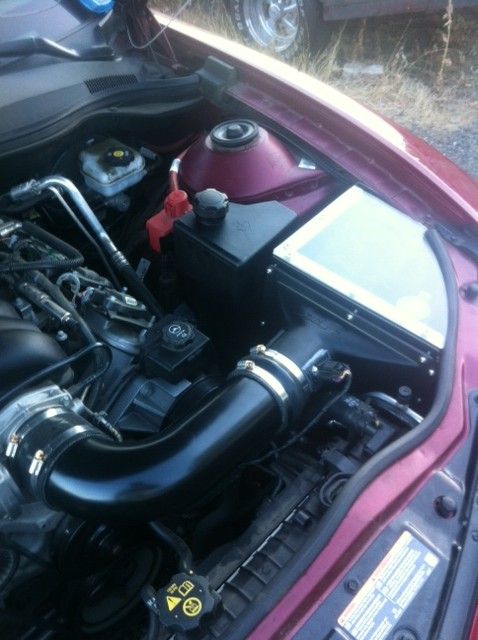 I would have figured out how to make it fit if it didn't because I think it looks great, and compliments the look of the engine bay, and intake well.
Quote:
Originally Posted by
thahemp
Take a look at rapid prototyping in wichita. I've been to their facility and used their parts to enclose a display before. They do good work. I'd be happy to ride them for you if you wanna jump suppliers.
Thanks, someone else already sent me a pm with another place to check out. I will give them a call. The biggest thing is cost, before the previous place I had used this last time I was quoted anywhere from $350-650 for the MAF mount piece... I paid $72 for the last one, and it was local. The wait at the moment is mostly because the guy is on vacation.