In the process of Plasti dipping the ZL1 emblems. Didn't work to well, unable to peel it off the red in the one. So plan B, I'll just leave them black for now and eventually get them painted. The Plasti-dip worked really well on my new daily driver, the side body molding and the lower rear fascia.
The ZL1 emblems, well that's another story. Going/want to get rid of the white lettering on the license plate holder as well. Gave it a couple coats, not to happy with those results either. I may just color/magic marker the lettering in red. Not sure yet.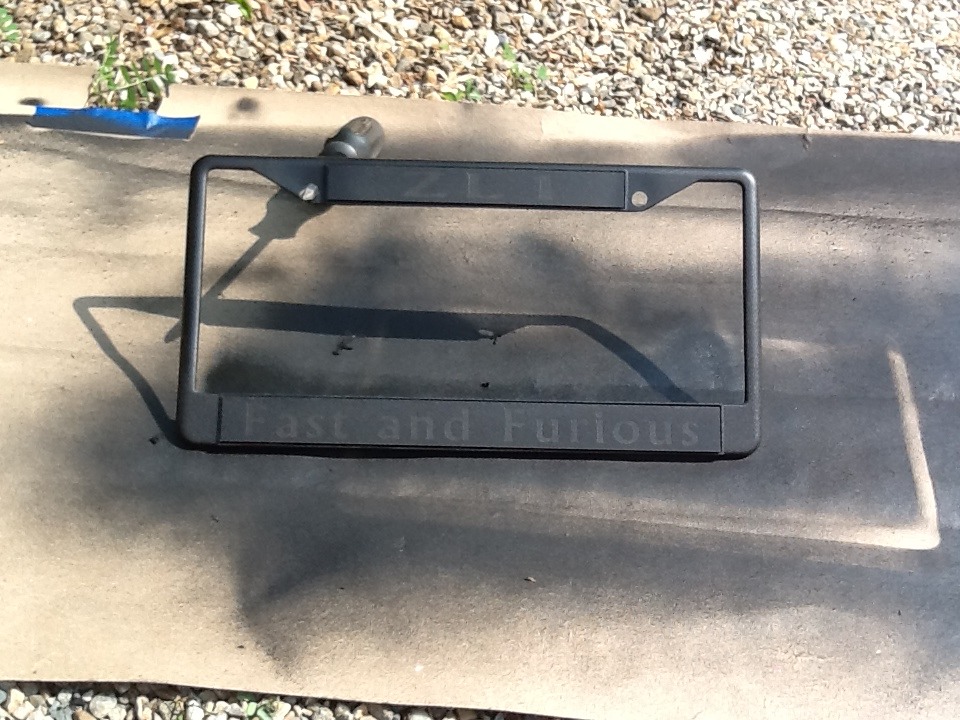 I'll post a picture of the ZL1 emblems after I peel off the excess Plasti-dip.
Oh, my husband did figure out a really good way to Plasti-dip a straight line on a large panel. The line on my daily driver is not a badly panel, he just made the line. Looks really good!