Building upon the success of the ACS T3 port, ACS is releasing the T3/S. What does the S stand for? Shorter!
The rear of the port is closed off and templates are provided for light mount options. Go OEM with your factory DRLs, add Eagle LEDs, or explore a number of other aftermarket lights on the market.
----------------------------------
These are the same ports used in the ACS T3 Transformers-style 2010-2013 Camaro front fascia. Kit is made for 2010-2013 Camaro SS V8 models.
Installation kit includes trimming templates and instructions.
DIY Kits and Components
A set of intake ports with inner panel installation rings, adhesive and instructions are included. Install should be performed by a qualified bodyshop. Specialized tools such as a standard caulking gun dispenser, a series of clamps and rulers are required. T3/s Components are designed to fit Camaro SS V8 Bumpers
Very similar to the ACS original T3 Bumper ports, their T3/S ports have the same famous look, but with a "shorter" tunnel. Don't let the smaller size scare you, smaller can be better, if you use it right. The solid rear panel can now be used to mount a family of lighting options including the stock OEM DRL light or Eagle-T set up. No need to purchase extra brackets or install extra components. Simply use their supplied templates to trim the various layouts for your very own custom lighting setup and let cold air into the engine compartment.
Final visual appearance is practically identical to our T3 at a reduced price, yes shorter is smarter.
Part Number: 33-4-036
Shipped cost (lower 48):
$369.95
----------------------------------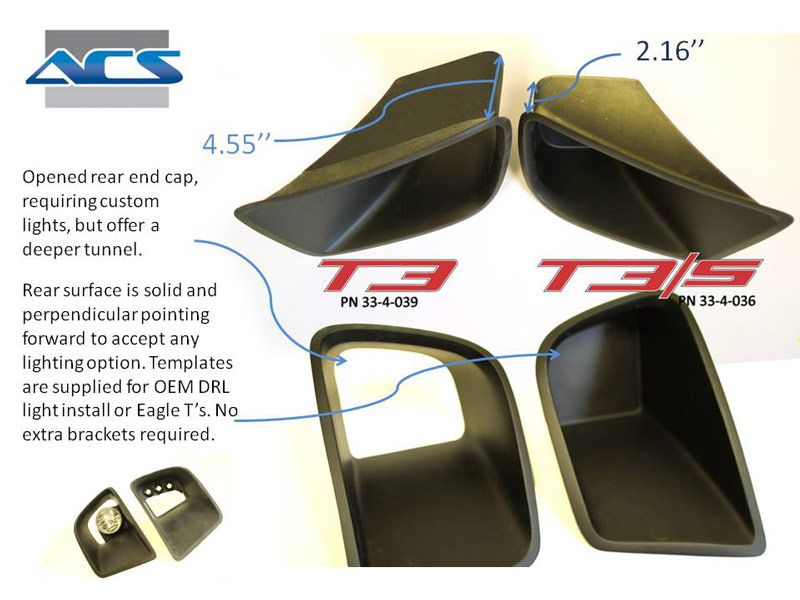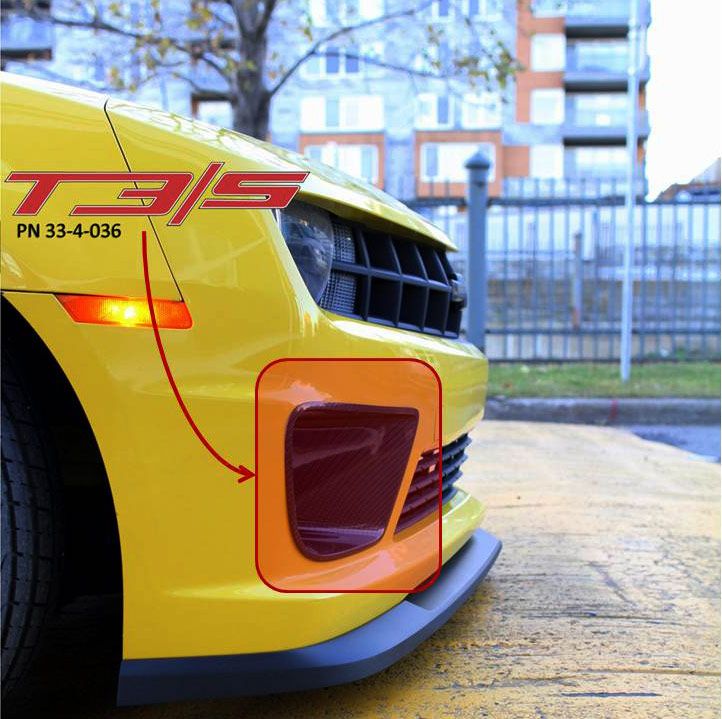 T3 Port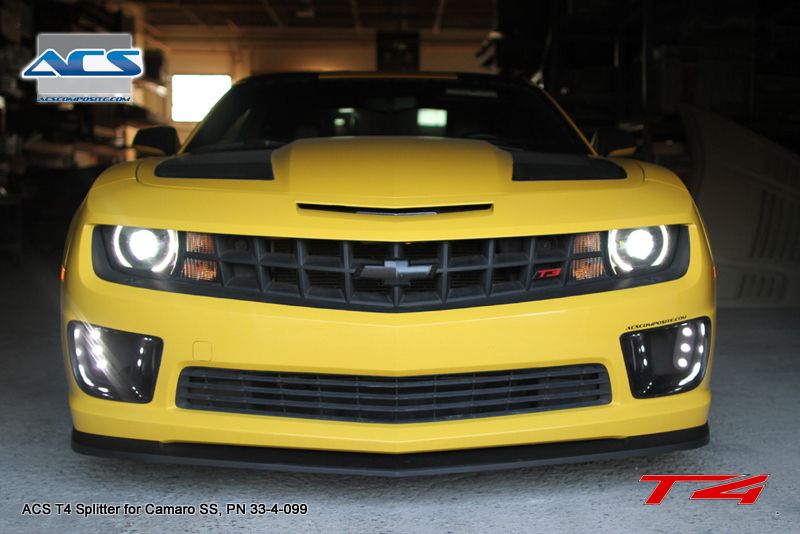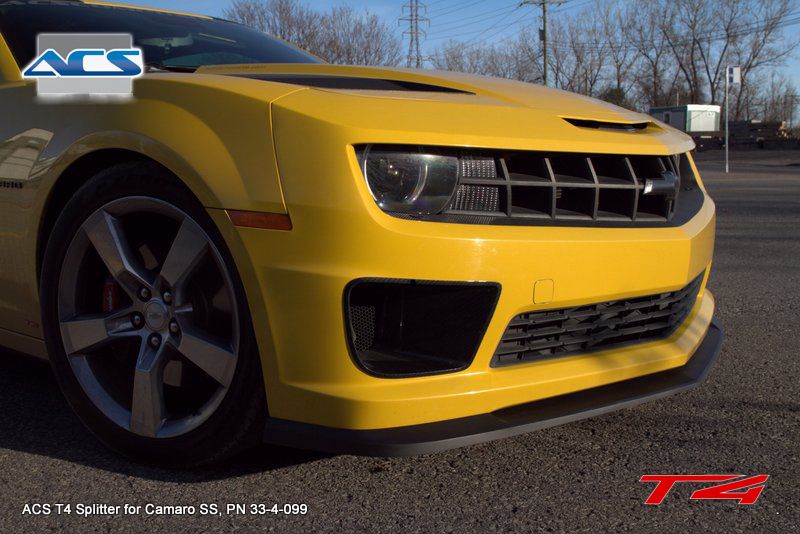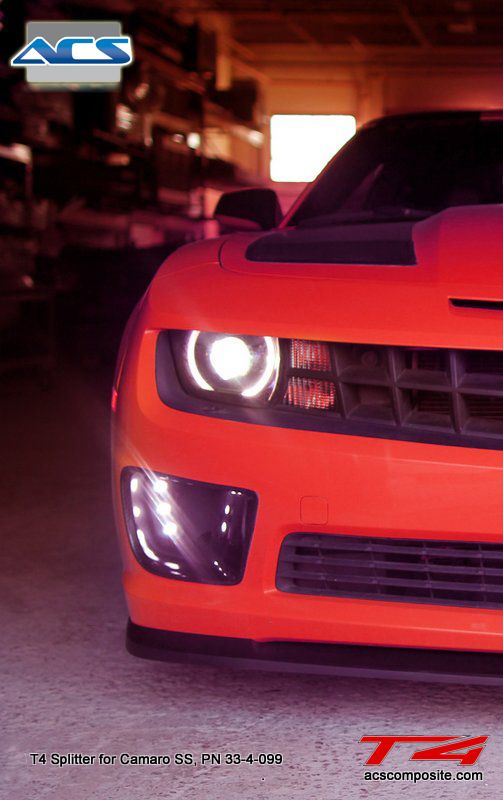 Feel free to contact me via PM if you have any questions.