Whasup everybody first off let me introduce myself. I'm Rafa and have been a fan of the 5th gen camaro since it was just a concept. I still can't believe I now own one
. I've always been in a Chevy but all Caprice's

. I hade a 88 and 89 (box Caprice). Then had a 93 (bubble Caprice) and now have a 96 Caprice with a LT1 in it (my other baby in my sig). Saying all that you can understand why I love the Camaro. 1, its CHEVY. 2, its an instant classic. 3, its a modern day muscle car that appeals to me (Chargers, Challengers and Mustangs just dont do it for me). The car just screams "me" with its bold looks and powerful attitude
.
I looked up how many Camaros are out there like mine:
2LT
A6
SIM/exterior
IO/interior
sunroof
Including mine theres only 3 with these options and the 2 are no where near NY
. I plan to add my own tastefully done mods to make it a 1 of 1 but thats in the future so stay tuned!
I went to one dealer and they didnt even have one I could look at but still wanted a deposit
. I then took a ride out to another dealer and my baby was sitting in the showroom floor just waiting for me (thats how it felt). I fell in love instantly and purchased on 8/1/09.
Man I get alot of looks driving her around town. Mostly all compliments and looks of amazement. Only thing I hate is when ppl ask "how much?" and say "it looks like a Mustang", I just ignore them :smh:.
Well enough talking here she is, after being prep'd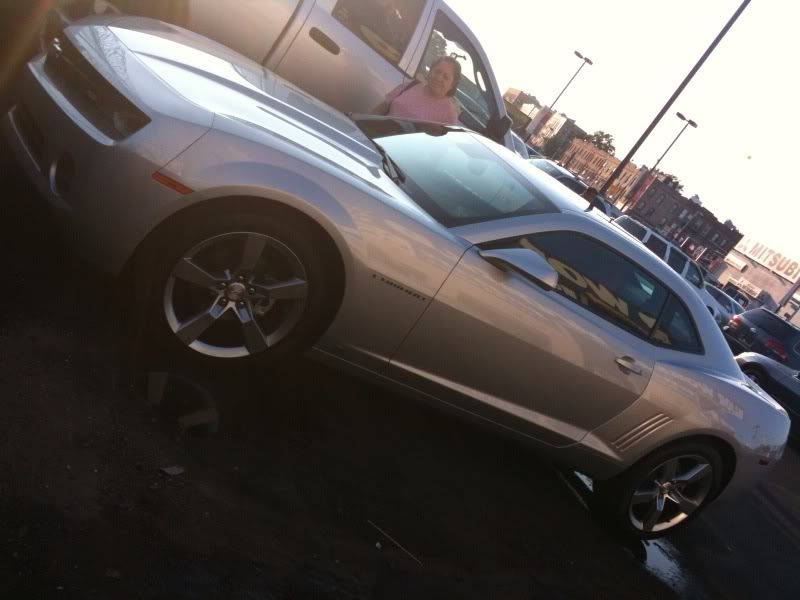 She had 0 on the clock and when she came back from prep she had 8 miles on her. When I got home she had 18.
Welcome to the fam...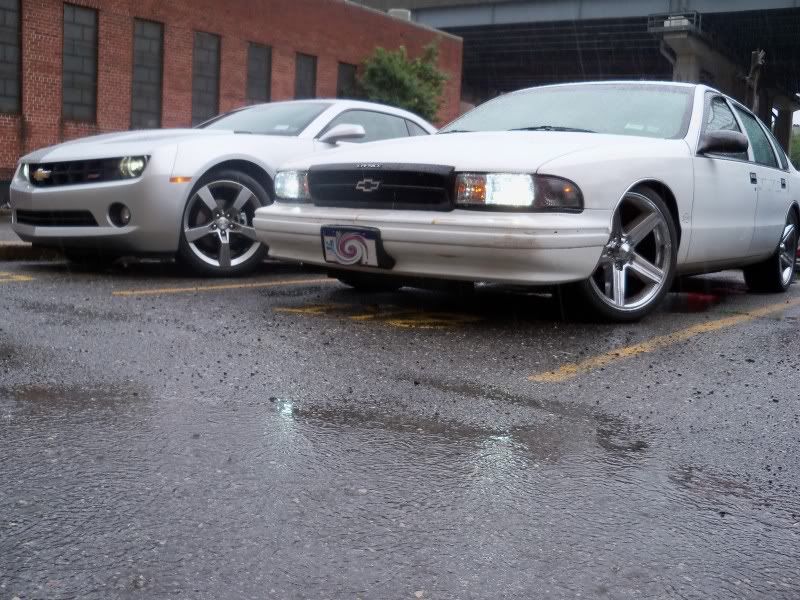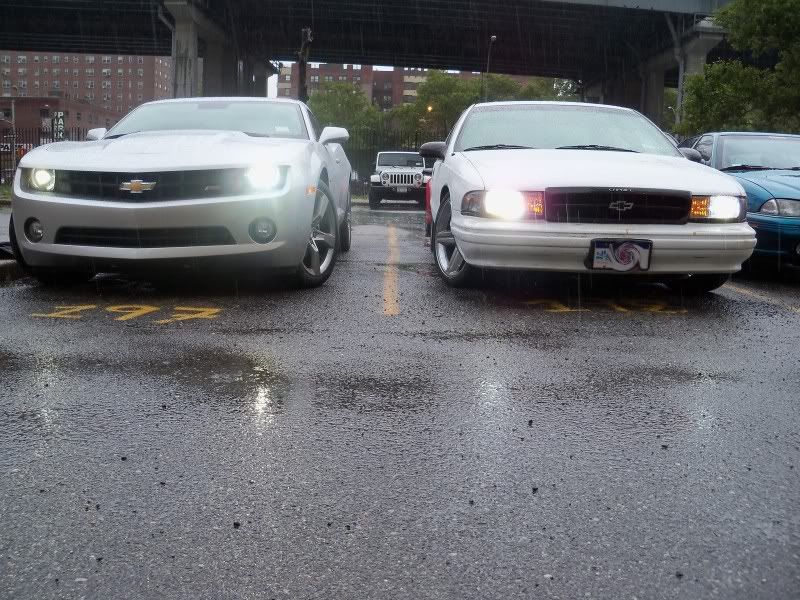 Never thought I'd drive a v6 but honestly I can't complain at all I am very impressed with the power this thing has...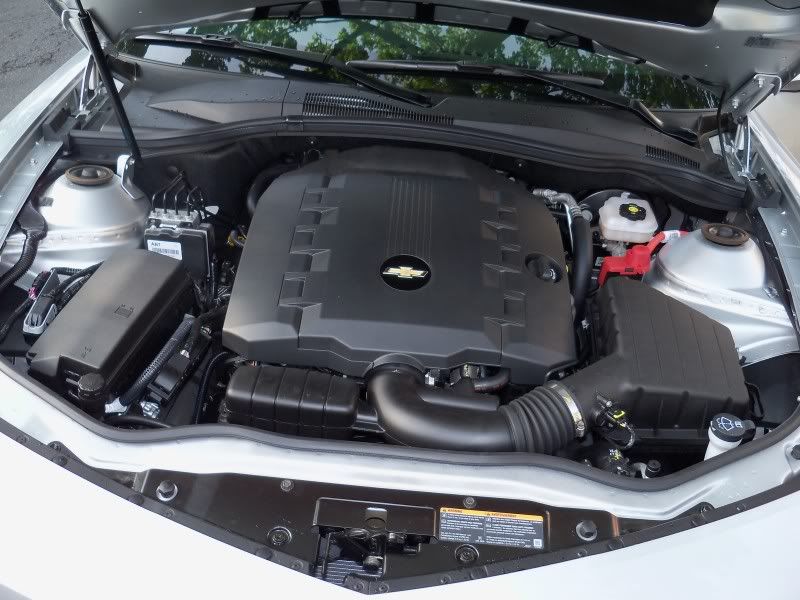 and the trunk is pretty roomy too.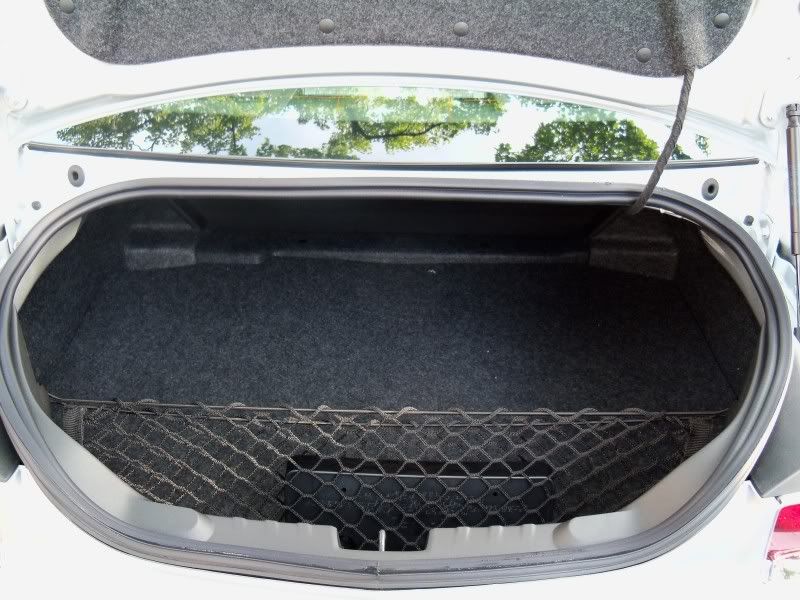 Aside from the car being THE TOTAL SHIZZZNIT, the interior won me over completely....IO.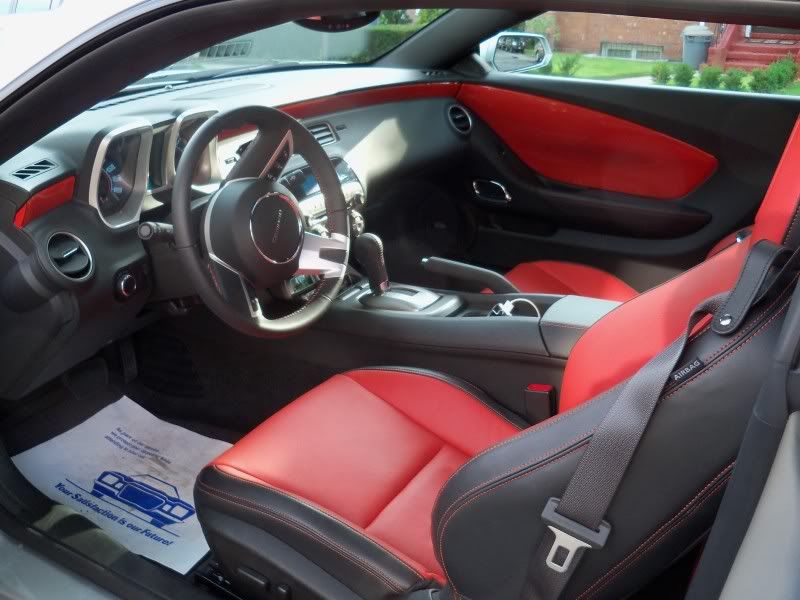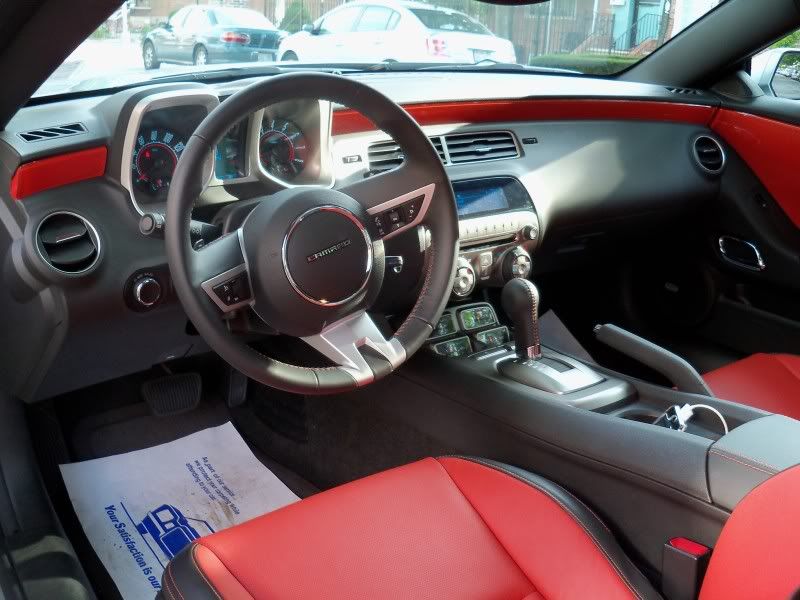 Well I'm happy to be apart of this forum and look foward to meeting up with ppl and enjoying these great cars.
P.S. as the mods come in I'll be updating so keep ya eye out for me