For all you guys planning to do an LS7 swap into your Camaro MTI Racing has what you need to
adapt the oiling system
. When ever you do a swap like this you never know where everything is going to end up so you need some versatility. If you are using the dry sump oiling system in your conversion you may have to put the tank in a location so the stock length lines will not reach or just cannot get to. If you use this adapter you can make the lines as long as you will need them. This adapter can be used on the pan or sump tank to convert to a -12 fitting.
For example...
If you want to use a factory oil pan and upgrade the sump tank to an aftermarket unit, this adapter converts your oil pan to -12 oil lines.
If you bought an aftermarket oil pan (ARE, etc..) and want to maintain the stock sump tank, this adapter converts your factory sump tank to -12 oil lines.
The adapter is made from billet aluminum with oring fittings and is suitable for racing and street environments.
These fittings will give you the flexibility you will need with the LS7 swap.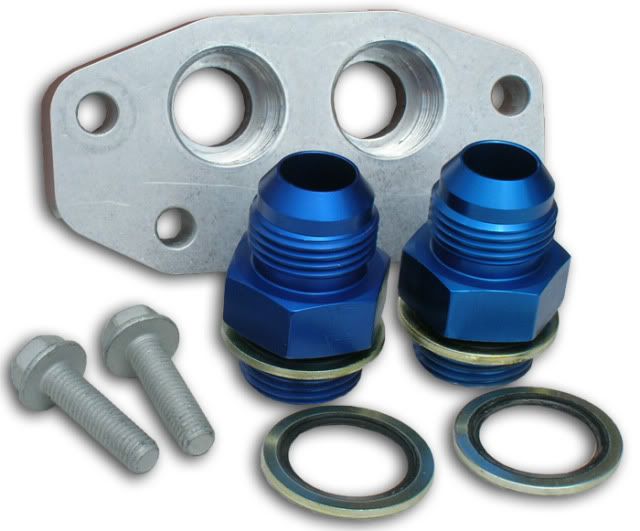 All the parts and pieces
Assembled and ready to install.
Installed on the pan
The same adapter fits the tank also