I bought these last February when my 2LT/RS was my daily driver. I have since bought a Jeep for winter and won't need them anymore. They have approximately 2000 miles on them.. They grip amazingly in the snow.
19" wheels, and the tires are Pirelli Scorpion Ice & Snow 255/50. They checked the sizing chart and got the appropriate size tires to match the stock diameter very closely. When my speedometer says 64 I'm actually going 65....so pretty close.
The tires are still mounted and balanced, ready to put on your car. They don't have pressure sensors since I only planned on using them a few months of the year. Lugnuts are included.
I'd like to get $700 for the set but will consider reasonable offers.
I would also consider a trade for stock midnight RS rims and P-Zeros.
I'm in Indiana and will travel a reasonable distance to meet up to deliver or will ship if the buyer pays the shipping.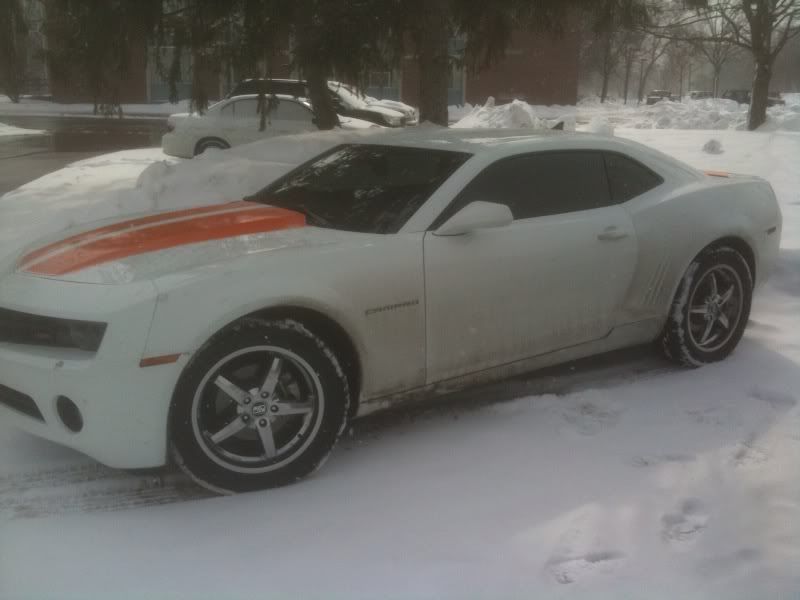 Stock pic of the wheels: