Psycho Mike Buys A Caddy And Ditches The Stock Wheels - by: Lightning (KROQ)
http://kroq.radio.com/2011/01/03/psy...ls-for-savini/
"Mike called me just before Christmas gloating about his new purchase. A 2011 Cadillac CTS. Black on black. But the gloating soon turned to begging. Well, maybe not begging, but a rather strong request. "I gotta get new wheels, can you help me?"
Mike was about as excited as I've ever seen anyone over a new car right up to the point where his stock wheels sucked. They were 17? silver and horribly boring. They actually did the car a disservice.
The next day we walked out to the parking lot and assessed the car. This sucker needed to a new set of wheels, badly, and they needed to be black.
My first call was to Savini Forged, who has an incredible line-up up of high-end wheels, custom-made in-house. Shawn, Savini's Marketing Director shot me a couple of renderings of Mike's car featuring a few different styles. Mike made his choice and was quickly on his way ridding his new whip of the sorry stockers. Shawn placed the order for the wheels and I quickly hit Toyotires.com to see if they had the proper tire fitment for the wheels and tires. They have a great tire fitment guide on the site.
Yup, sure enough. They had the perfect tires. I hopped on the phone and placed a call to Julie and Stan at Toyo."
-KROQ
Before: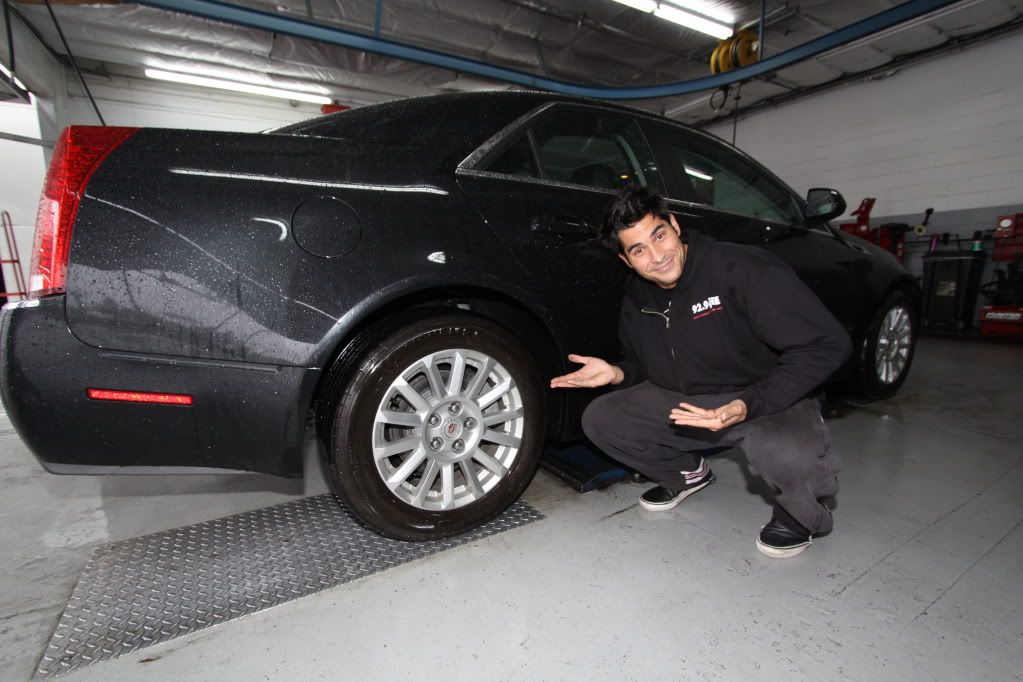 After: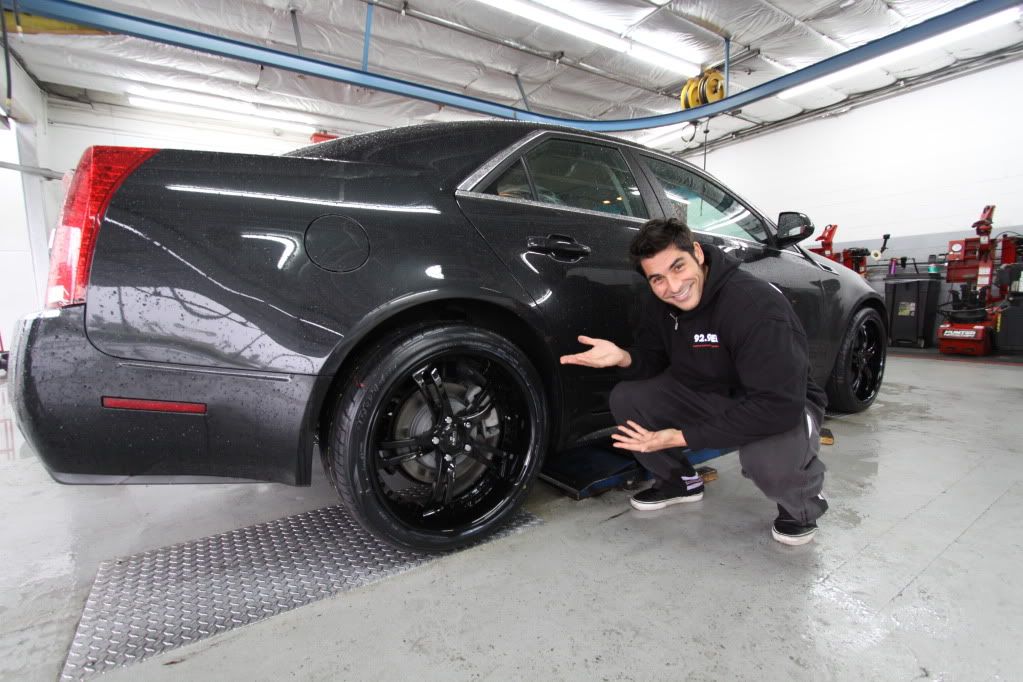 Tour of Savini Wheels: